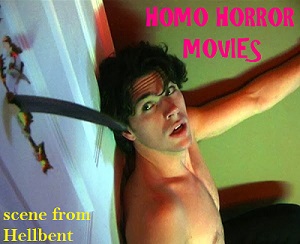 I've compiled a list of all the gay horror films I've discovered—men and monsters, gays and gore, slasher studs, and screaming queens galore! If there are any other films I've missed, let me know. Included are links to any of the films for which I've written a Boys, Bears & Scares blog. For "straight" movies with hints of gay in them, see the die, gay guy, die page. Horror TV episodes and shows with gay characters can be found on the homo hell-evision page. A list of David DeCoteau homoerotic films can be found on the David DeHomo page. Horror flicks with a prominently hunky male cast are listed on the sausage fest scares page. Horror movie with delicious man bod scenes are listed on the stud stalking page. And finally, totally explicit gay horror porns are listed on the scary seXXX page.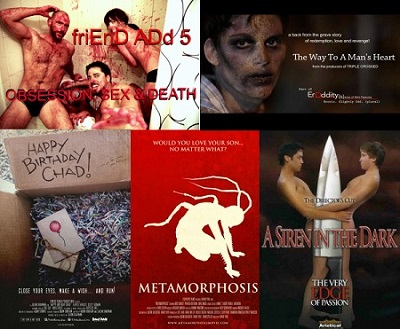 These are a handful of shorts I saw at the gay geek convention Bent-Con in 2013. Here is my blog about the films.
ALPHA DELTA ZATAN (2017)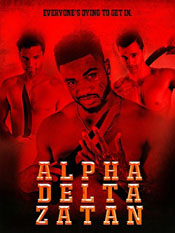 Not an admitted gay in sight, but it's totally a gay horror movie. My blog here.
AMERICAN BACKWOODS: SLEW HAMPSHIRE (2013)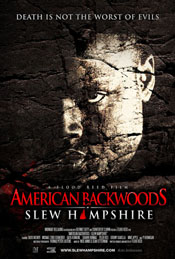 This backwoods horror flick focuses on a trailer trash gang that loves boy butt. My blog here.
ANGELS WITH TETHERED WINGS (2014)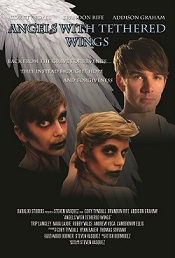 The living dead and a lot of naked guys!
APARTMENT ZERO (1988)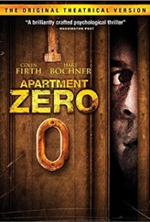 The love never dares speak its name, but the sexual tension between the two male leads in this film is hot as hell. My blog here.
BABY JANE? (2010) & HUSH UP…SWEET CHARLOTTE (2014)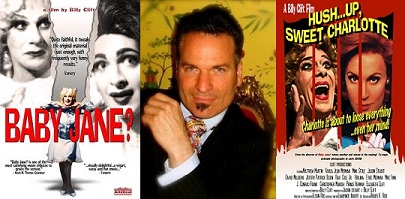 Spoofs of Bette Davis classics by handsome director Billy Clift!
B&B (2017)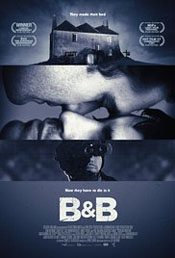 A gay couple spends a hellish night in a Christian owned B&B. Blog here.
BEAR CREEK (2017)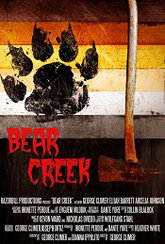 A whole different kind of killer bear movie! Burly bears go camping and a psycho in a bear costume is out for blood. My blog here.
BITE MARKS (2011)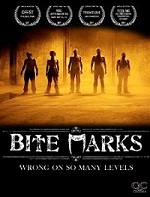 Here is why I love this one.
BLOOD MOON (aka: WOLF GIRL) (2001)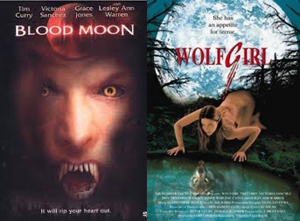 This standout film with two different titles gets honorable mention. It's about body image, sexual awakening, sexual orientation, sexual insecurities, and even gender identity. I blog about it here.
BLOODY KNUCKLES (2014)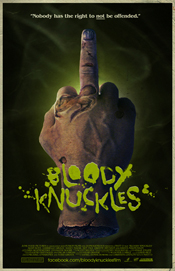 A severed hand joins up with a gay leather daddy for revenge! My blog here.
THE BLUE HOUR (2015)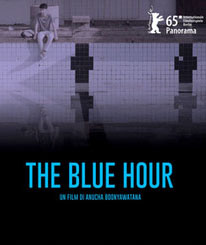 Two boys meet and fall in love at a haunted swimming pool. My blog here.
BRIDES OF SODOM (2013)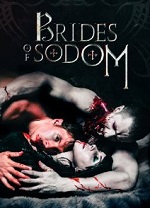 The cover may romanticize vampires, but my BB&S blog reveals otherwise here.
BUG CHASER (2012)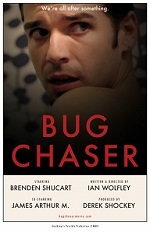 I tell you why this short film could destroy your sex life here.
BUGCRUSH (2006)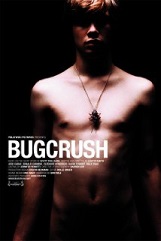 Another twisted short about bug chasers.
CALL ME A GHOST (2017)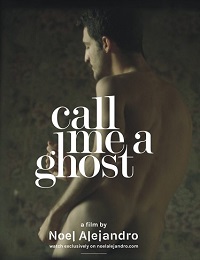 An erotic supernatural tale about a lonely man who begins a relationship with a ghost.
CANDY & NIGHTSHADOWS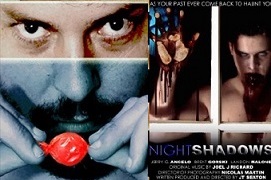 I give the deets on these two eerie, erotic shorts here.
CANNIBAL (2006)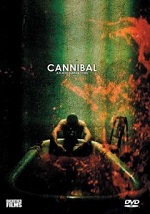 Man-eats-man, and not in the good way.
CATCH HELL (2014)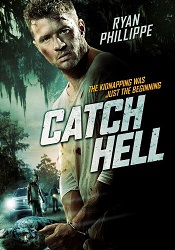 You could argue that I should not have this flick about Ryan Phillippe's captor totally falling for him—and Ryan seducing the captor into raping him—on this list. You can also bite me. This backwoods shit is gay. I blog about the film here.
CERAMIC TANGO (2013)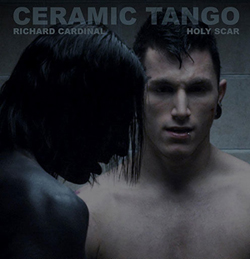 What appears at first to be a sexy scary short film takes a deep turn at the very end. Watch it on vimeo.
CHILLERAMA (2011)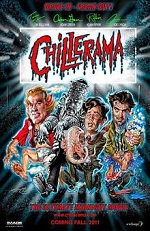 Read my BB&S blog about the gay werewolf musical story in this anthology here.
CITY IN PANIC (1986)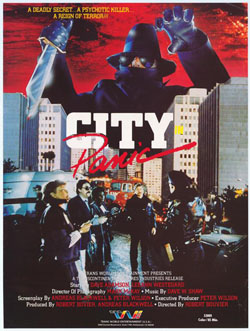 Gay men with AIDS are being slaughtered by a masked killer. My blog here.
CORBIN NASH (2018)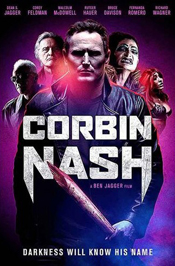 Corey Feldman as a bisexual transgender drag queen diva vampire. I get into it in my blog.
CREATURES FROM THE PINK LAGOON (2006)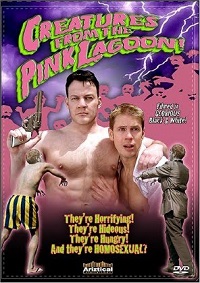 Here is why I love this campy throwback.
CRISIS HOTLINE (2019)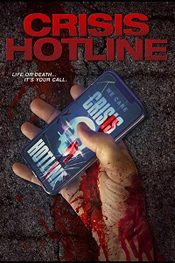 It's not as bloody a good time as it looks. My blog here.
CRUISING (1980)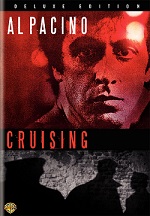 From the man who brought us The Exorcist! I dissect the film here.
CTHULHU (2007)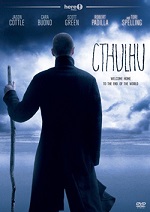 BB&S thoughts on this gay adaptation of H.P. Lovecraft here.
CUPID'S GUILLOTINE (2017)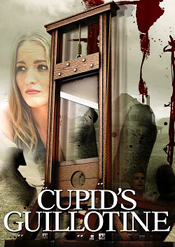 Campy and deep all at once? A look at this gender-bender here.
CURSE OF THE QUEERWOLF (1988)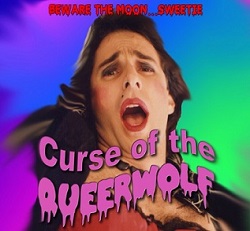 Find out why the easily offended shouldn't watch this one here.
DAHMER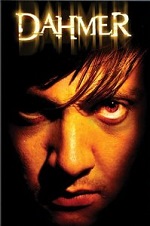 A take on the gay serial killer.
DEAD BOYZ DON'T SCREAM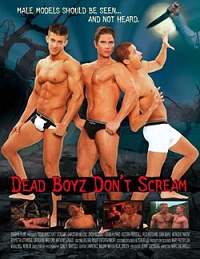 Not an openly gay horror flick, but gay anyway. Find out why here.
DEAD GUYS CINEMA

I sum up the releases of the Dead Guys Cinema production company here.
DEAD INSIDE (2016)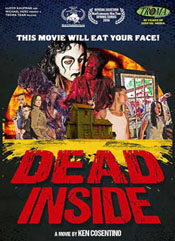 One of the strongest gay leading man characters I've seen in a zombie film to date. My blog here.
DEAD SERIOUS (2005)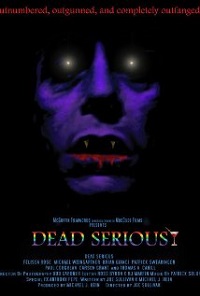 This one has eluded me.
DER SAMURAI (2014)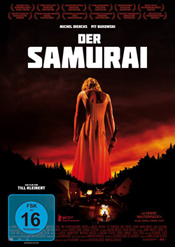 A cop and killer drag queen face off in the woods at night. I look at the film here.
DEVIANCE (2016)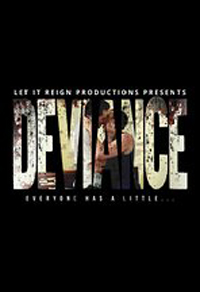 Boys and blood in this killer thriller. My blog here.
DEVIL'S PATH (2016)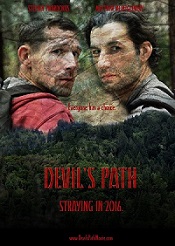 Gay men stalked in the woods. My blog here.
DOLLY DEADLY (2016)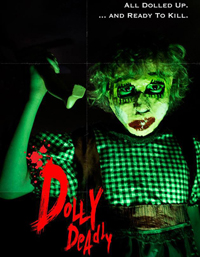 When queer little boys strike back. My blog here.
DRINK ME (2015)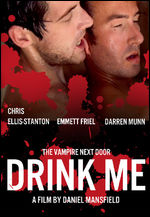 A gay couple rents a room to a mysterious man in this erotic vampire film. My blog here.
ECHORSIS (2016)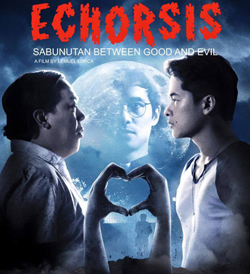 In this gay horror comedy, when a young hustler takes advantage of a love drunk gay man, all hell breaks loose—in the form of demonic possession!
ERODDITY(S) (2014)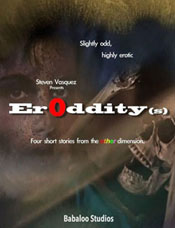 An anthology of sexually explicit, twisted tales. I blog about the film here.
ERODDITY(S) 2 (2015)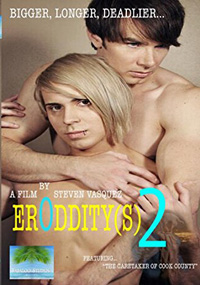 Sequel to the gay horror anthology.
EULOGY FOR A VAMPIRE (2009)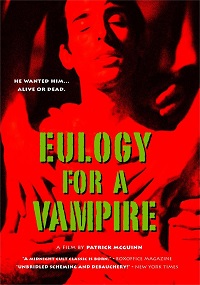 I cover the throwback feel of this one here.
FADE IN (1984)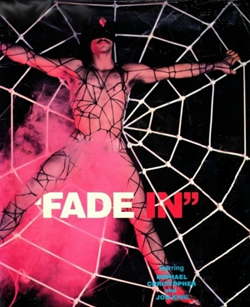 Not even sure if this is a horror anthology or a horror anthology porn. Saw someone selling it online in a DVD-R format.
FATHER'S DAY (2011)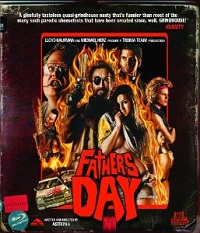 The Astron-6 guys make some whacky exploitation and throwback flicks, including this one with heavy gay content, which I cover here.
FRATERNITY MASSACRE AT HELL ISLAND (2007)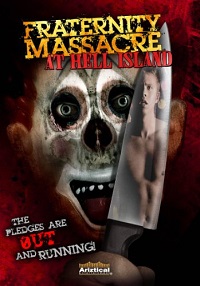 It's a slasher about a fraternity—and I cover why it's gay here.
GACY (2003)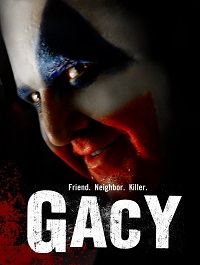 One of several flicks about this infamous serial killer.
GALLERY OF FEAR (2013)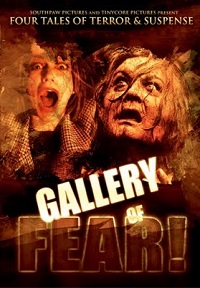 Director Alan Rowe Kelly gives backwoods horror a queer twist in one of the stories in this anthology flick, which I cover here.
THE GAY BED & BREAKFAST OF TERROR (2007)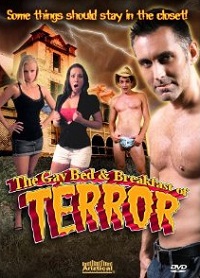 This gay horror flick isn't as straightforward as it seems, which I discuss here.
GAY ZOMBIE (2007)
I look at this surprisingly fun short here.
THE GETAWAY (2018)
Touted as the first ever black gay horror movie. My blog here.
GHOST STATION (2007)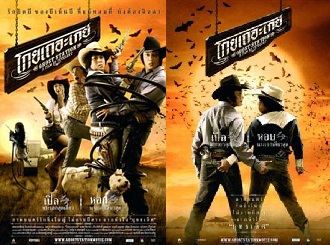 The English title of this Asian gay horror comedy is Ghost Station.
GODS AND MONSTERS (1998)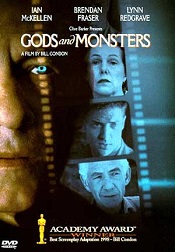 A gay classic about James Whale, director of the original Frankenstein.
GRIMM LOVE (2006)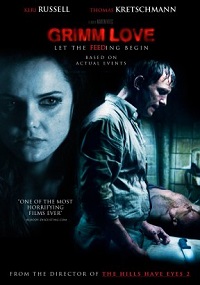 A fictionalized version of the true story that became the movie Cannibal. My blog here.
HARD (1998)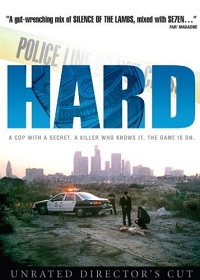 Serial killer flick with a blatant title.
HARVEST LAKE (2016)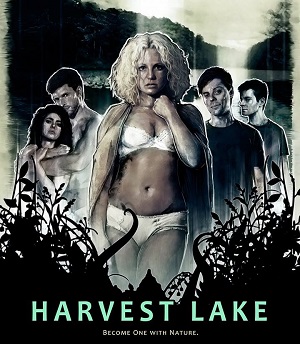 Sexuality crosses the line in this erotic sci-fi/horror film, but the gay character becomes the main focus. My blog here.
HEELS (2014)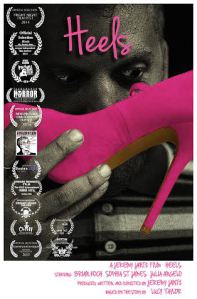 Horror short about a man with a particular fetish.
HELLBENT (2004)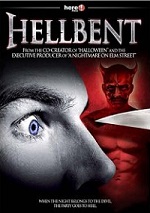 One of the most well-known gay slashers, which I blog about here.
HELL TOWN (2016)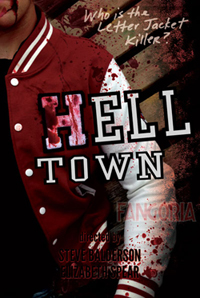 This is an honorary gay slasher film because it features two gay guys and a whole lot of shirtless jocks getting killed. My blog here.
HOR TAEW TAK (Haunting Me/Oh My Ghost)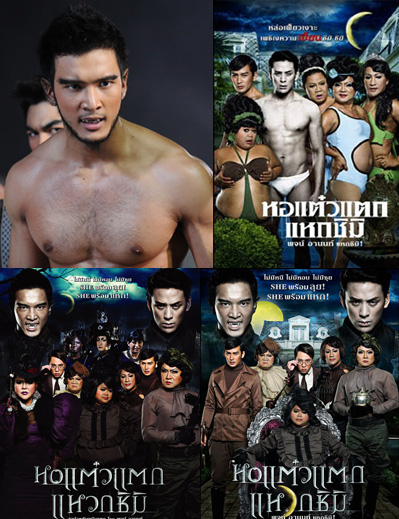 Thai ghost/vampire/werewolf comedy franchise featuring hot guys and fabulous drag queens! I blog about it here.
THE HOUSE OF ADAM (2006)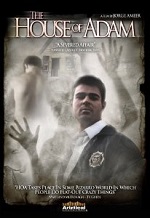 Supernatural gay film…eventually. My blog here.
HOUSE OF USHER (2008)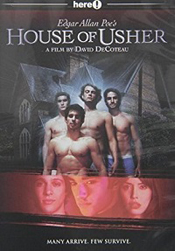 David DeCoteau adapts Poe into a supernatural sexcapade. My blog here.
IMMUNE (2016)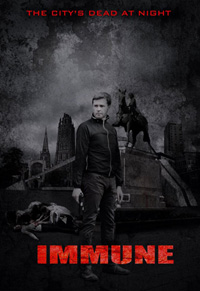 It may not seem so at first, but this is essentially a gay horror film about the relationship between two men after the zombie apocalypse. I blog about the film here.
INCALL (2014)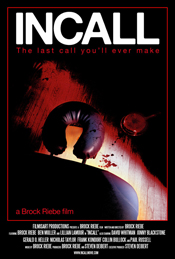 Men, massages…and murder!
IN THE BLOOD (2006)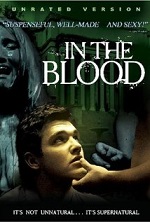 A gay paranormal mystery I blog about here.
IN THE CLOSET (2008)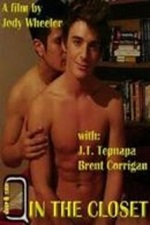 Sexy, low-budget horror short.
INTO THE LION'S DEN (2011)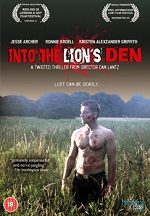 Gay torture porn! I blog about this one here.
I WOULDN'T WISH THE EIGHTIES ON ANYONE! (2013)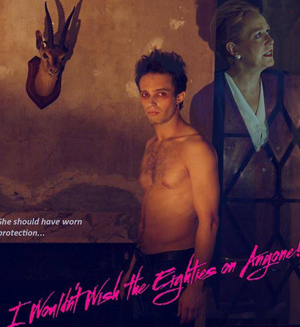 This gothic, macabre short film about a young man in the eighties who fears what he has become after having sex with another man is pretty much an allegory for the AIDS epidemic. I blog about the movie here.
JACK BE NIMBLE (1993)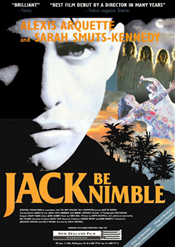 Alexis Arquette goes psycho in this film, which I blog about here.
JAMIE MARKS IS DEAD (2014)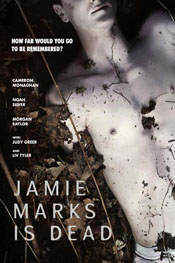 A movie of bullying, loneliness, and ghosts. I blog about the film here.
THE KAOS BRIEF (2017)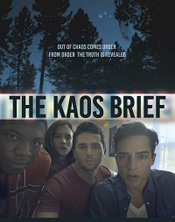 Not specifically a gay movie, but the main character is gay and has a boyfriend. My blog here.
THE KILLER CLOWN MEETS THE CANDY MAN (2019)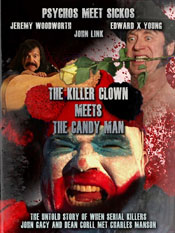 A sexploitation flick focused on two serial killers with a penchant for young men. My blog here.
KILLER CONDOM (1996)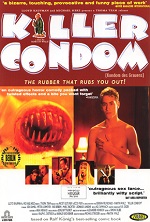 I blog about this fantastically campy gay horror flick here.
KILLER DRAG QUEENS ON DOPE (2003)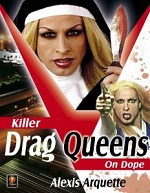 Exploitation with Alexis Arquette!
KILLER UNICORN (2018)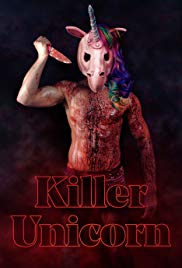 Beware the hottie in the unicorn mask! My blog here.
KISSING DARKNESS (2014)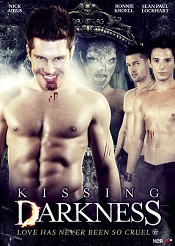 Hotties galore in this gay vampire flick that I cover here.
KNIFE+HEART (2018)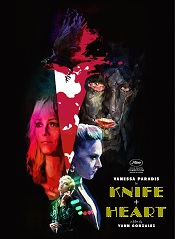 Giallo goes gay. My blog here.
THE LAST TIME I SAW RICHARD (2014)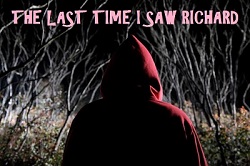 In this short film, two teens in a mental health clinic must protect each other from the darklings that hide in the night shadows.
L.A. Zombie (2010)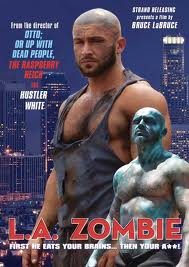 Hardcore porn zombie film. My blog here.
LOVE BITES (1992)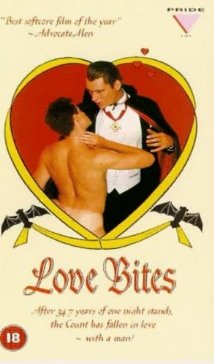 This gay horror comedy stars porn star Kevin Glover! I blog about the film here.
THE LUNATIC'ler (2016)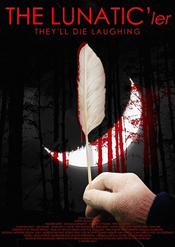 A slasher that heads into homoerotic tickle torture porn territory! My blog here.
MOMMY'S HOUSE (2007)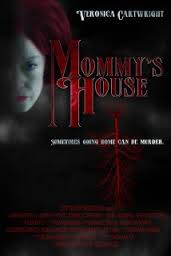 Gay horror short with horror icon Veronica Cartwright.
MONSTER IN THE CLOSET (1986)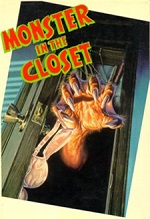 The title isn't the only gay thing about this movie, starring a young Paul Walker. I cover the film here.
MONSTER MASH (2015)
In this short film, two boys dressed as iconic horror characters meet at a Halloween party…and things get macabre.
NAKED LUNCH (1991)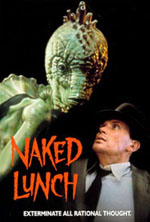 David Cronenberg's gayest film. My blog here.
NASTY (2014)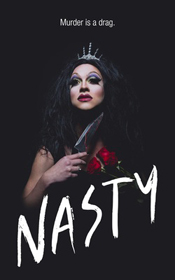 Short film about a killer drag queen.
THE NEWLYDEADS (1988)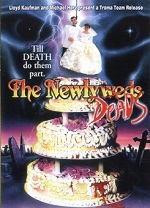 A zombie drag queen flick! I cover it here.
OCTOBER MOON and NOVEMBER SON (2005/2008)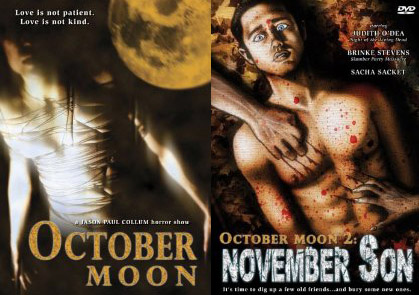 Hopefully, there will be a third movie in this franchise about gay obsession, which I blog about here.
OTTO; OR, UP WITH DEAD PEOPLE (2008)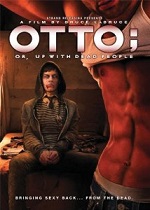 I cover this Bruce La Bruce movie here.
OUT (2013)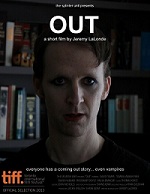 In this short film, a young vampire returns home to come out of the coffin to his parents.
PERVERSION (2010)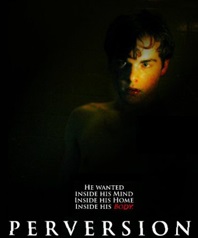 Great title for this disturbing film, which I blog about here.
THE PHONE CALL (1989)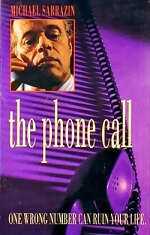 Gay fatal attraction!
THE PIT & THE PENDULUM (2009)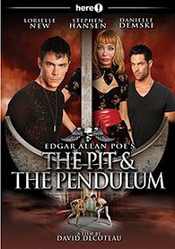 David DeCoteau's third adaptation of Poe has a gay final couple. My blog here.
PITCHFORK (2016)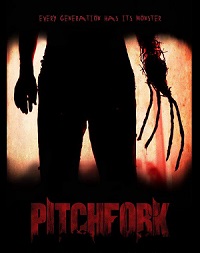 In this slasher, homo goes home to come out…killer comes out, too! My blog here.
PLAY DEAD (2001)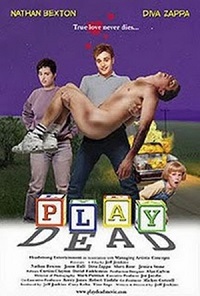 This necrophilia isn't as gross as it sounds, and I explain why here.
THE POGO FILM PROJECT (2012)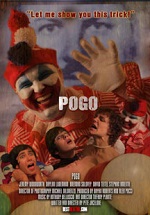 A bizarre hypothetical look at Gacy's acts of sexual violence, which I cover here.
POLTERGAY (2006)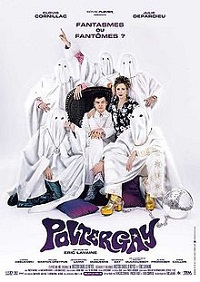 Just the title makes you want to see this one, doesn't it?
PORNOGRAPHY (2009)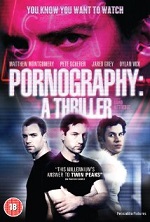 Trippy gay thriller. I blog about it here.
PRETTY DEAD THINGS (2006)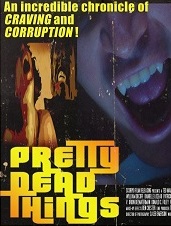 Here is why I give this the gay seal of approval.
PYOTR495 (2016)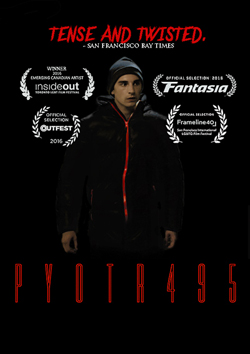 In Russian, a young gay teen is abducted by a violent anti-LGBT group, but they've messed with the wrong gay in this short film.
THE RAVEN (2007)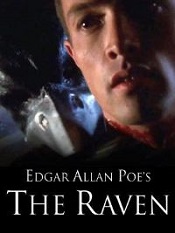 Homoerotic horror king David DeCoteau makes Poe's poem into a gay slasher. Blog here.
A REFLECTION OF FEAR (1972)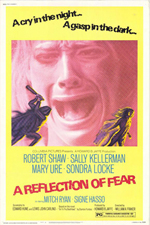 You really don't know it until the very end of the film, but the twist in this one makes it an entire film about transgender and gay identities. My blog here.
REMINGTON & THE CURSE OF THE ZOMBADINGS (2011)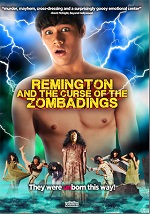 This is one crazy zombie flick, and I cover it here.
RIFT (2017)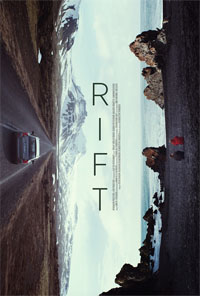 Meeting up once more at a cabin after the end of their relationship, two men soon realize they're not alone…someone or something is lurking just outside. Blog here.
ROCK AND ROLL FRANKENSTEIN (1999)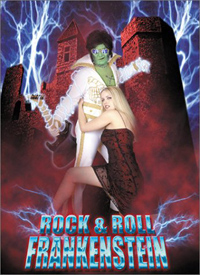 I explain why this is an unexpected gay horror film here.
SACRAMENT (2014)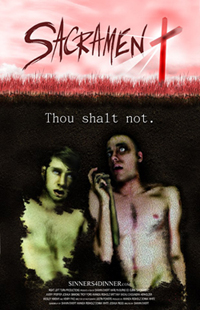 Backwoods religious cannibal crazies…and a gay couple is the main course. I blog about the film here.
SATAN HATES YOU (2010)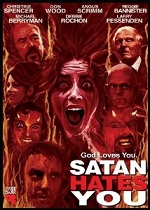 I deal with the gay aspects of this film here.
SAUNA THE DEAD (2016)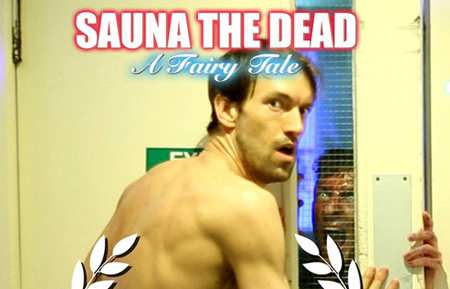 This short gay horror film is pretty much about a zombathhouse!
SCAB (2005)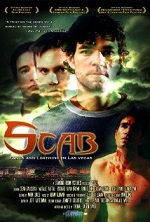 This film is very elusive.
THE SECRET PATH (2014)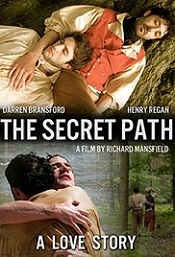 A gay couple is haunted by an ominous presence as they travel through the woods. My blog here.
SEEING HEAVEN (2010)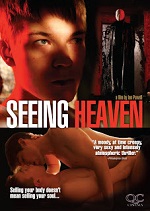 A sexy psychological thriller, in case the cover didn't make it obvious. I blog about it here.
THE SHADOWS (2007)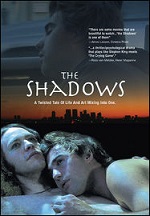 Looks very artsy, doesn't it?
SISTER MARY (2011)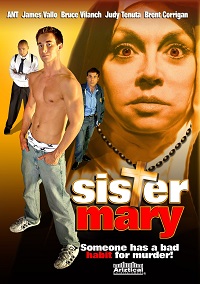 You know gay guys are screwed when a killer nun is on the loose. I blog about the movie here.
SKELETONS (1997)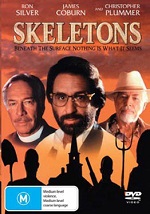 Dee Wallace appears in this one about gay haters.
SKULL AND BONES (2007)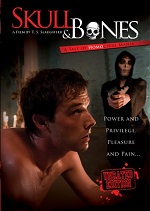 This is a nasty flick, and I cover it here.
A SLICE OF TERROR (2004)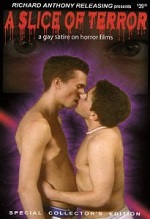 Another hard-to-find flick.
THE SMALL WOMAN IN GREY (2017)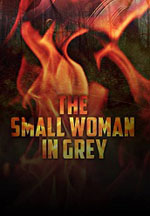 When a group of friends goes camping in the woods…it's the gays that survive! My blog here.
SOCKET (2007)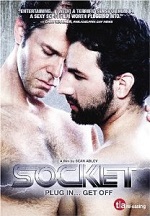 It's as sexy as it looks and I cover it here.
SODOMANIAC (2015)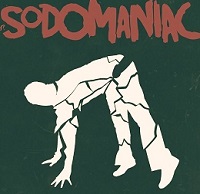 Sodomaniac kind of gets "gay horror" status by default. Check out my blog about the gay status of this exploitation flick. But click with caution…you've been warned!
SOMETIMES AUNT MARTHA
DOES DREADFUL THINGS (1971)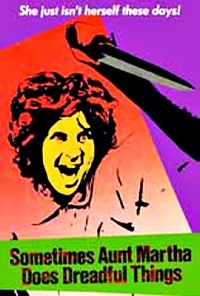 On the run from the law, two dudes rent a house and one does drag to pretend he is the aunt of the other. The murders start—and it all seems to be because of the sexual tensions between the two men. Basically, this is a closeted gay exploitation flick! My blog about the film here.
STDemon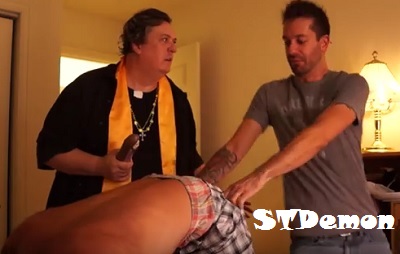 Can a gay guy save the day when his straight buddy gets an STDemon? Watch this short comedy here.
STRIPPERLAND (2011)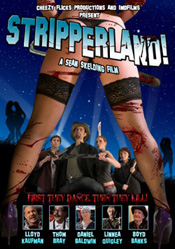 One of the heroes of this horror comedy is gay, but it's not revealed until near the end of the film! My blog here.
THE SUMMER OF MASSACRE (2011)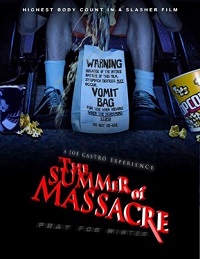 I point out the gay story in this anthology film here.
TEMPUS TORMENTUM (2018)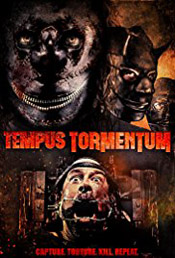 Is this a totally gay movie, or am I reading way too much into it? Find out what I thought here.
TENDERNESS OF THE WOLVES (1973)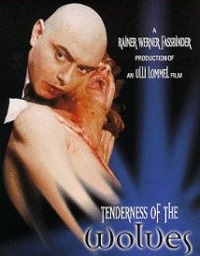 A gay male cannibal targets young men. My blog here.
THE TERRIBLE OLD TRAN (2006)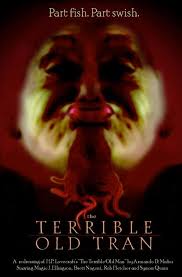 Part fish. Part swish. Now that's a tagline.
TESTERONE (2003)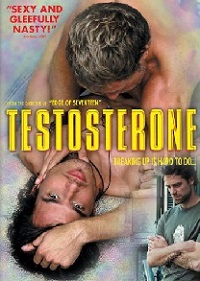 The erotic gay thriller that's all about the head….
TICKED-OFF TRANNIES WITH KNIVES (2010)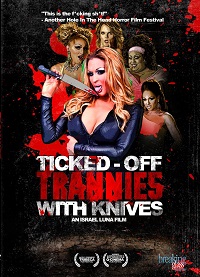 Title says it all. Exploitation goodness.
THE TROUBLE WITH BARRY (2013)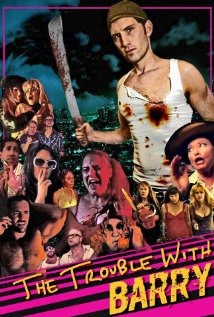 Stars gay horror fave Peter Stickles and has cameos from some b-movie queens! I blog about this campy gay slasher here.
2 JENNIFER (2016)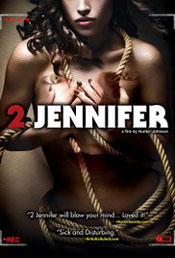 A follow-up to found footage flick To Jennifer, this one is, well, the story of a filmmaker's journey to find himself while making the sequel and so I give it honorary queer horror recognition. I blog about the film here.
UNDETECTABLE (2015)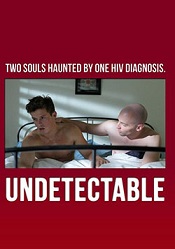 A tale of HIV revenge takes a supernatural turn in this short film. My blog here.
UNHAPPY BIRTHDAY (2011)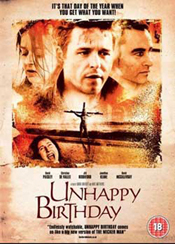 I consider the scary, sexy, and psychotic of this film here.
VAMPERIFICA (2012)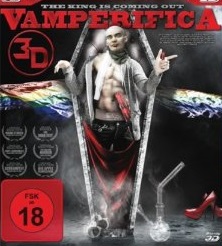 The movie about a bald, queeny vampire! I blog about it here.
VAMPIRE BOYS (2011/2013)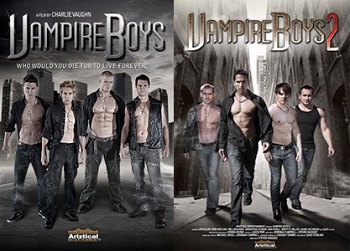 Are they as sexy as the look? I cover them here.
VAMPIRES: BRIGHTER IN DARKNESS (2011)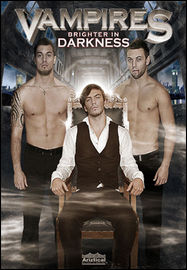 Originally aired as a television series. I shine light on these sexy vampires here.
VAMPIRES: LUCAS RISING (2014)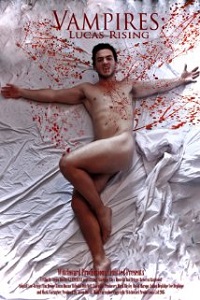 Sequel to Vampires: Brighter in Darkness. My blog here.
VAMPIRE STRIPPERS MUST DIE (2016)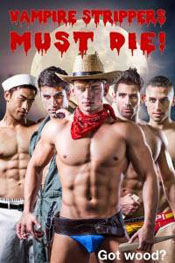 They strip, they suck. They're vampire strippers!
VAPID SHALLOW MODELS MUST DIE!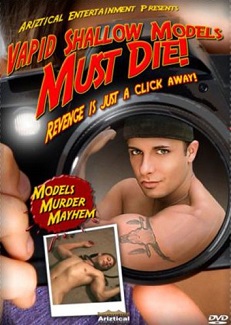 Who cares if it sux. The title rules. I blog about it here.
VICTIMIZED (2014)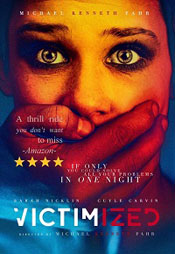 Torment and abused by family and peers alike, a gay man snaps and gets revenge. My blog here.
VIOLENCE OF THE MIND (2013)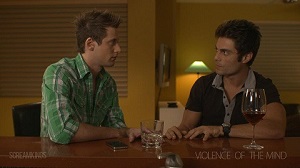 Gay couple killers! I cover Violence of the Mind here.
THE WALKING DRAG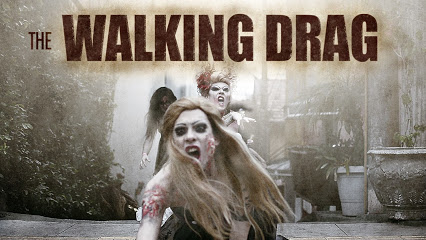 Watch the film here. Wait until you hear what causes them to turn….
WARRIORS OF THE WASTELAND (1983)
A gang of gay bikers tries to kill the remainder of the human race after the apocalypse. My blog here.
WATCH OVER ME (2010)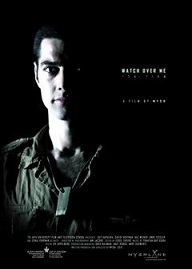 A very serious and dark short film.
WHEN DARKNESS FALLS (2008)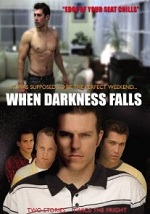 I explain why this DVD is more than it seems here.
WILD ZERO (1999)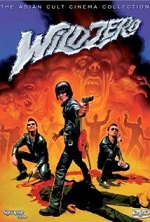 The gay sneaks up on you in this one, and I tell you why here.
THE WOLVES OF KROMER (1998)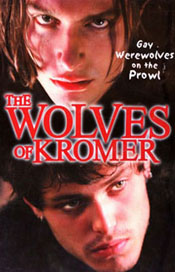 A metaphorical look at gays as werewolves in this fantastical film. I blog about it here.
WOOF (2014)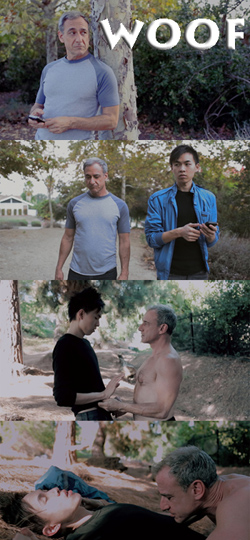 Having written a gay werewolf short story titled "Woof!", I reached out to director and actor Rich Yap, who made a gay werewolf short film titled Woof. We're now taking legal action against each other. Just kidding! But we did agree that brilliant minds think alike. Here are some stills Rich sent me from his film. This is before the hair really begins to fly.
YETI: A LOVE STORY (2006)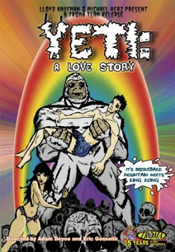 You guessed it. A gay Bigfoot is on the loose!
YETI, A LOVE STORY 2: LIFE ON THE STREETS (2015)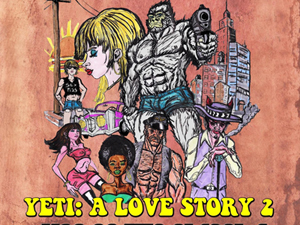 Gay Bigfoot is back…and walking the streets?
YOU BELONG TO ME (2007)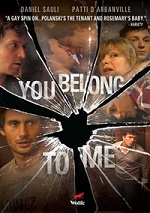 Here is why this is one of my gay horror faves.
YOU'RE KILLING ME (2015)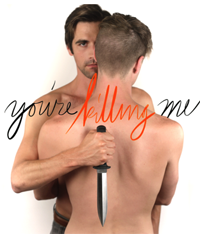 Gay serial killer horror comedy! My blog here.
0 FEET AWAY (2014)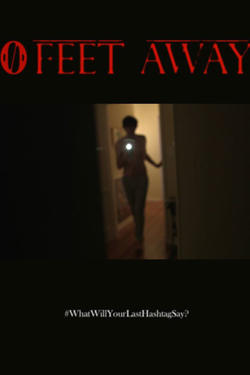 A short film about the dangers of hookup apps.
ZOMBIE SOLDIER (2015)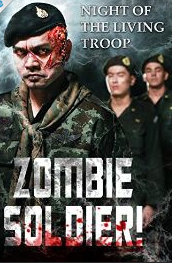 One of the gayest non-gay horror comedies you'll ever see. My blog here.
ZOMBIES and DAS HAUSE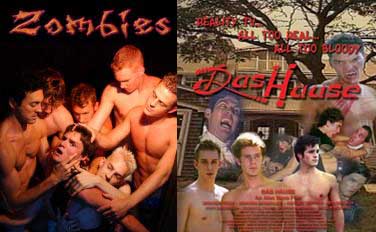 I cover this double feature of Scream King films here.
ZOMBIES OF MASS DESTRUCTION (2009)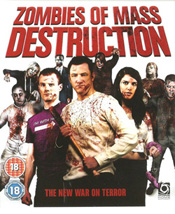 Gay couple heroes! My blog here.