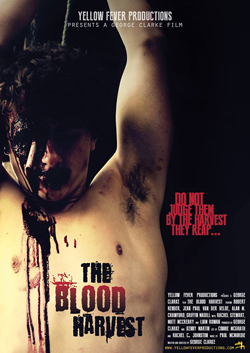 A while back I blogged about totally whacked grindhouse Halloween slasher flick Splash Area by director George Clarke (blog here). So how to follow up such a twisted indie horror? Make another one just as out there. Actually, I think The Blood Harvest may be even more off the wall and much grittier.
The opening scene reminded me of just how heinous Clarke's gore is. DANG. A killer in a sort of skull helmet mask messes a female victim up good. If you can make it through this scene…then prepare to do it all over again a few more times.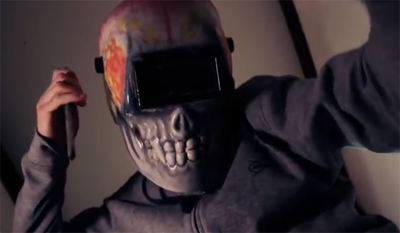 Meanwhile, a bearish detective, who is totally into mythical monsters and mysteries of the unexplained, becomes convinced there's an other-worldly angle to the case—and is determined to prove it.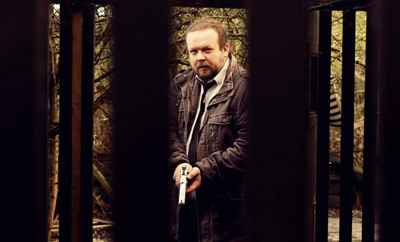 The Blood Harvest is grindhouse weird and gruesome. Victims are chased, abducted, and then tortured—mouths sewn shit, Achilles heels cut—before their eyes are plucked out and eaten with a fork. But here's the catch. There's more than one killer! And they all wear trippy masks. But even more insane? Once they take off the masks, things become more disturbing…because there's nothing normal about this bunch of psychos.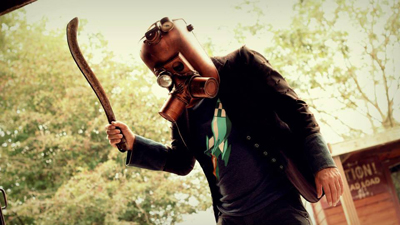 This is no ordinary slasher formula film and all the victims are completely disposable. We pretty much learn nothing about them before we watch them get massacred. If you can handle the unrelenting brutality, the need to know what the fuck is going on with these freaks will keep you watching as the detective moves closer to their lair.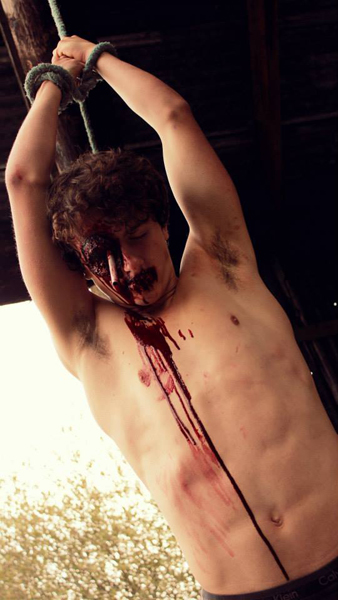 The reveal of the motivation behind the slaughter will make your jaw drop. George Clarke approaches horror storytelling in a totally fresh way once again. Horror snobs might gripe that the film would have been better with a bigger budget. But chances are that a film this unusual probably would not make it to the final cut with its plot intact if a bunch of producers got their hands on it.