Here's a trio of films in various subgenres that don't quite live up to the coolness of their killers, but I wouldn't skip any of them.
JACK IN THE BOX (2009)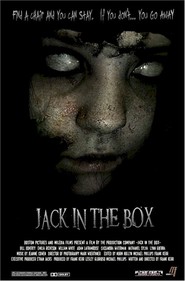 Jack in the Box is yet another in the "strangers trapped in an enclosed space must turn against each other to stay alive" subgenre (it seriously needs a shorter official name at this point). Once I knew what I was in for, I went with it and was pretty entertained, despite the characters making some of the usual ridiculous choices.
My big disappointment with the movie is actually that the opening scene grabbed me from the start but seems to have no relation to the rest of the film! From floor level POV, we see a witchy looking woman give a child in a closet a toy to play with. What do we see of the child? Just the dangling, dirty and bloodied feet of a body that is either hung from or impaled on a post but apparently alive, because hands reach for the toy. EEK!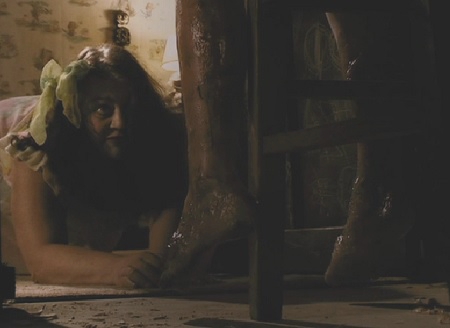 Forget that chilling scene ever happened, because we never return to it. Instead we are thrown into a grungy dark room with a bunch of people and some chairs. They think they've come to some sort of audition, but they soon learn they have to play musical chairs, and each loser has to leave through a door that creaks open after each round. Soon after the first loser exits, they learn that those who leave are killed by someone—or something—beyond the door. I know. You can think of a gazillion ways they could get themselves out of this predicament. That's the problem with the film, which opts to have the characters all battle with each other rather than do the obvious. And essentially, this becomes a slasher film in which the characters just wait their turn to leave the room and get killed.
Another major problem is—the fricking use of "Mockingbird!" Yes, I said major problem. STOP, horror movies. Just STOP using "Mockingbird" for your creepy lullaby moment. Also, the ending suggests that maybe it wasn't a person (or at least not a normal person) waiting beyond that door. But we'll never know because we never see the killer, and we'll never know if it was the person hung on a post at the beginning of the film.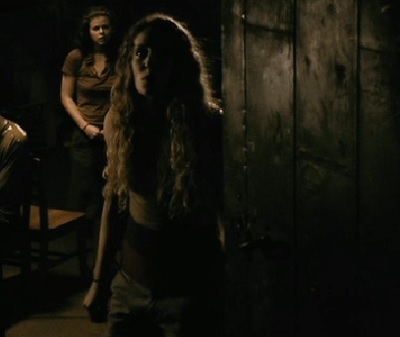 Even so, the two main girls carry the movie to the end and you really start to like the bond they create. Plus, the final twist provides a nice zinger, and overall I think this one is worth a watch if you like this sort of setup.
HOME SWEET HOME (2013)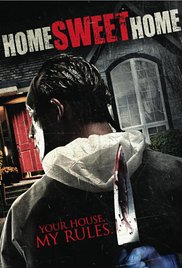 Home Sweet Home takes a slightly different approach to home invasion horror. For the first 15 minutes or so, we see a man sneaking into a house and completely booby trapping it. He ends his preparation by slipping on a creepy mask. This definitely creates intrigue and braces us for what we can expect.
Look. This is basically an indie version of The Strangers. Once the couple that owns the house gets home, we get some flirting, moments of separation and silence, an atmosphere of isolation, a few false alarm scares, and even the husband putting on a vinyl record.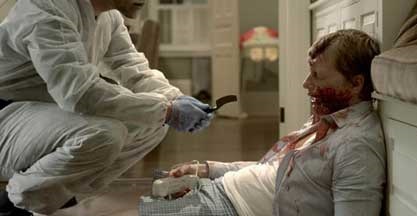 When the invader suddenly strikes it's brutal and unrelenting. Home Sweet Home is definitely vicious and cruel as it moves toward a cat and mouse game. The main characters can't get out of the house and must try to outwit the killer, but things get into a major rinse and repeat formula, so suspense begins to wane. Naturally, some dumb decisions are made as well, and the conclusion's "twist" pretty much leaves you just as empty inside as that of…you guessed it…The Strangers.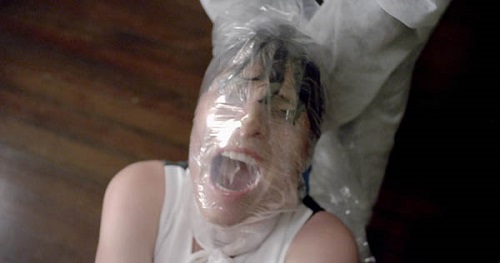 If you love home invasion horror, I'd definitely recommend it to satiate your hunger. But just know that the initially unique take on the genre turns into the usual by the end.
THE DROWNSMAN (2014)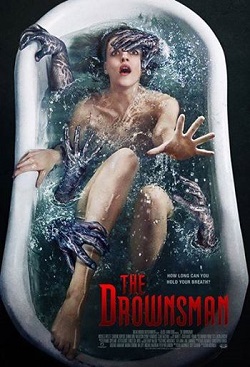 The opening scene of this one definitely catches your attention. A kicking and screaming woman is dragged through some underground lair, tossed in a big tub…and then starts making out with her attacker….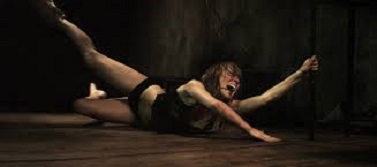 Then we meet our main girl. She has a serious fear of water, so the first thing she does is fall off a dock and ruin her friend's wedding. She's apparently seeing visions of a terrifying man. So her friends do an intervention, calling in a medium to purge the main girl of her fears. Instead, they summon the main girl's scary man.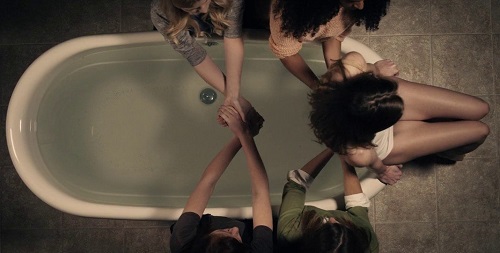 The Drownsman has a pretty good if cliché setup. But it's just kind of boring. Rather than well-spaced kills, the girls spend a lot of time following clues together to figure out who the man is, while the main girl has a lot of underwater dreams and visions. Don't expect any of it to make much sense.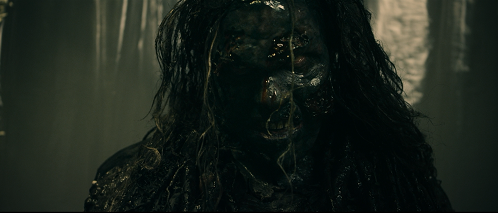 The final fight kind of makes up for the slow pacing, with the girls down in a sewer battling the "man," who looks more and more like a monster as the movie progresses. Yeah, the final battle is the highlight of this one.