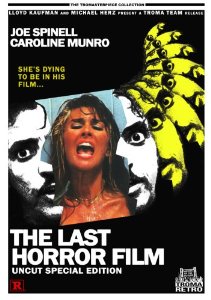 Two years after creepy Joe Spinell played a psycho killer who targeted Caroline Munro in Maniac, he played a psycho killer who targeted Caroline Munro even more in The Last Horror Film (not to be confused with The Last Horror Movie from 2003).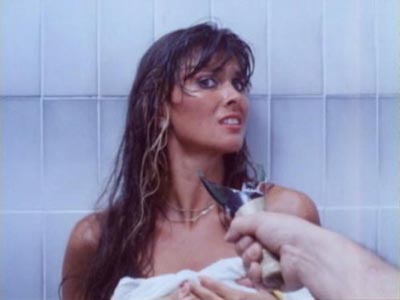 Caroline plays an actress about to do a horror movie called…SCREAM. Joe is a psycho stalker who fantasizes regularly about being in a movie with her and winning an Oscar. He also jerks off in movie theaters during the death scenes in horror films.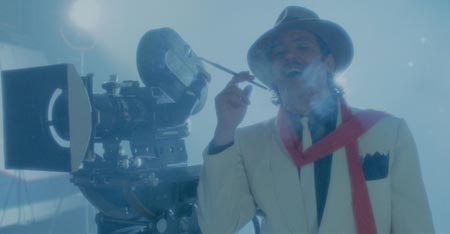 So Joe's mom (played by his actual mom) doesn't support his big acting dreams. He runs off to the Cannes Film Festival to follow his dreams anyway (they used actual footage from the festival and throw in a clip of none other than Karen Black walking the carpet!). The people around Caroline begin to get slashed. Shockingly, despite plenty of shirtless babes in the film, most of the victims are men.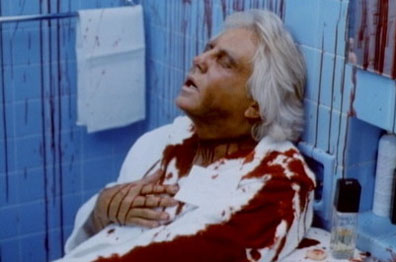 You can't escape how awesomely early 80s The Last Horror Film is. It uses actual radio news broadcasts from the time (Jodie Foster being stalked by Hinckley, for instance) and has an awesome early 80s progressive rock soundtrack by Jesse Frederick and Jeff Koz. It also features fricking Depeche Mode's dark synthpop classic "Photographic" in the opening credits…and in this trailer.
This film is bizarre rather than scary. At one point, Joe looks more like Ron Jeremy than ever as he feels up his shirtless body in front of a projection of Caroline Munro. He can't control himself at a burlesque strip show, so he jumps on the dancer and dry humps her. And in the ultimate chase scene, Caroline Munro runs through a lobby full of people instead of just staying there and asking them to keep Joe away from her. WTF?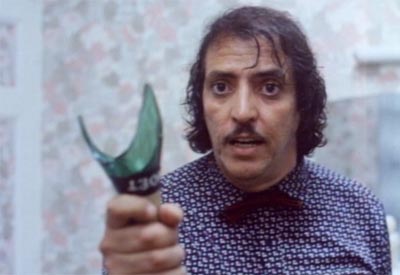 All the craziness comes to one of the strangest twists ever. I don't even know if I understand how it really ends. But it's all worth it for the final scene between Joe and his real life mother. She's awesome.