This double feature brings me right back to my days working at the video store—I systematically watched every horror movie that had a display box covered in thick layers of dust because no one ever rented them. I really have been OCD since forever.
BLOODY WEDNESDAY (1987)
Consider it a marketing ploy that this film is touted as being based on the McDonalds massacre of the 80s, because it's really just a story about a guy who sees ghosts and eventually becomes the poster child for today's NRA.
The main guy is undeniably cute as he snaps—loses his mechanic job, goes to church naked, and is then left to live in abandoned hotel by his brother.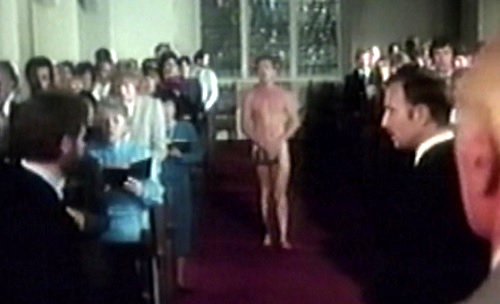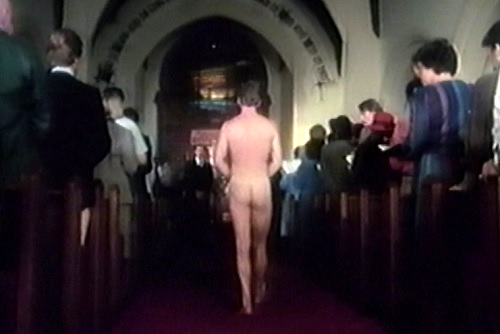 Essentially what you have here is a low budget The Shining concept. A bellboy warns him to avoid certain rooms he immediately visits, encountering people who aren't really there.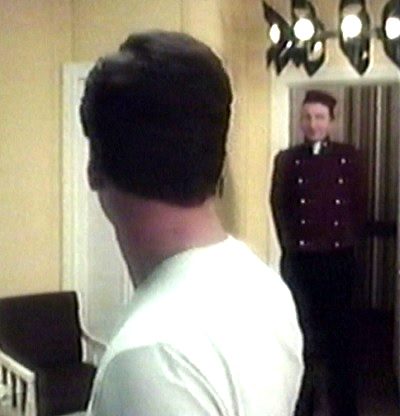 In one awesome hallucinatory scene, he has a confrontation with a snake that has a thing for his snake.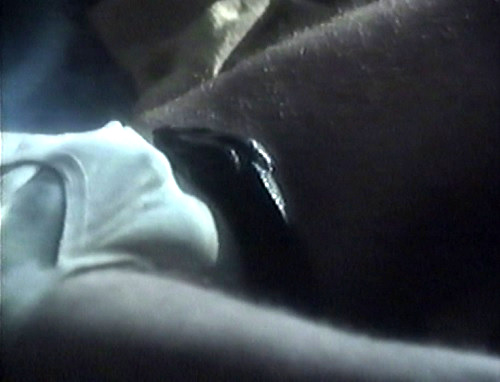 A snake in the crotch is worth two in the bush…
He converses with his talking Teddy bear and has an imaginary relationship with his psychiatric doctor.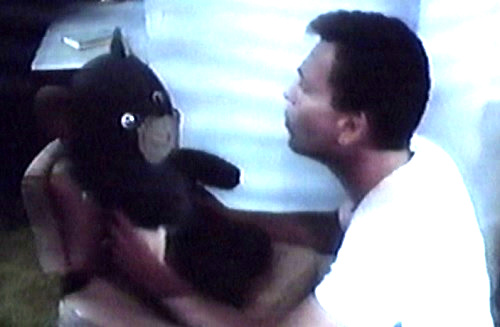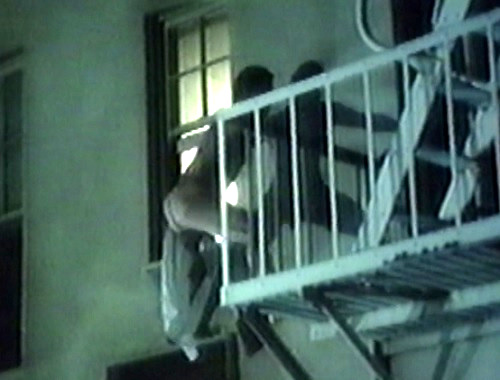 Hey mister, can I climb up your fire escape?
And he battles a gang of thugs who, like members of all gangs in 1980s movies, look like Menudo dressed as Rambo for Halloween.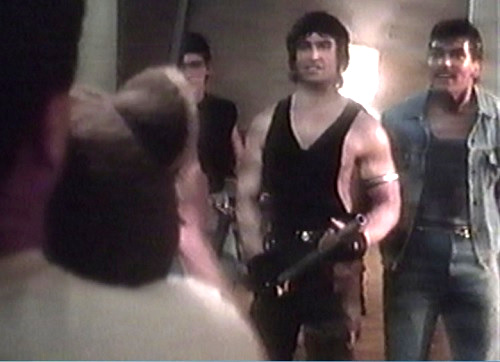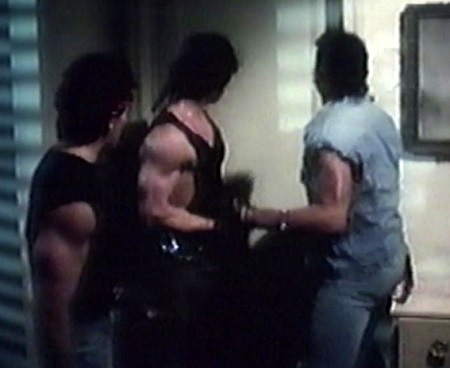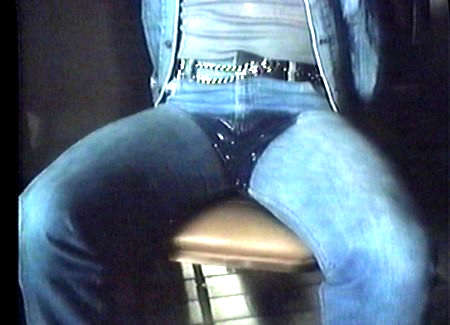 Did you piss your pants or are you just really happy to see me?
There's an impressively long and detailed final scene in which he shoots up everyone in a diner.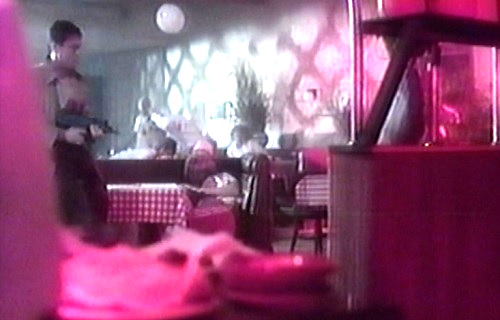 And in an amazingly topical moment, a good guy with a gun stays in hiding until everyone is already dead and then finally pops up to get a clear shot at the gunman. A true American hero.
THE CARPENTER (1988)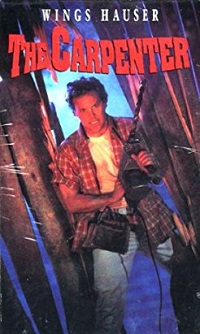 This bad 80s direct-to-video garbage magnifies my perpetual state of grief because the 1980s ended.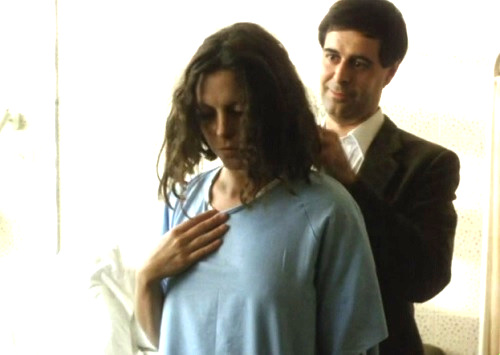 After a woman has a nervous breakdown, she and her husband buy a new house. They hire a bunch of sizzling hot 80s guys to work on the place.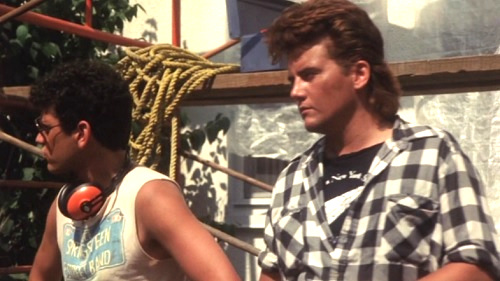 Yet the wife befriends and feels drawn to Wings Hauser, who only seems to show up in the middle of the night to work.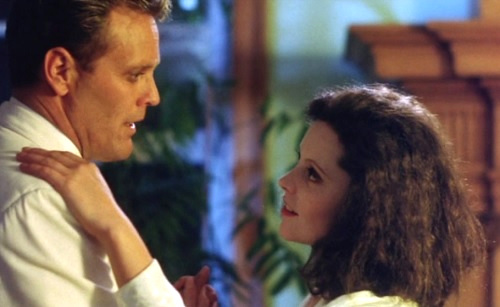 My Roseanne daughter is taking on Michael Myers this year,
and I'm a direct-to-video ghost carpenter hooking up with a mad woman.
Pretty soon, Hauser starts using various carpentry tools to kill anyone he thinks wrongs the wife.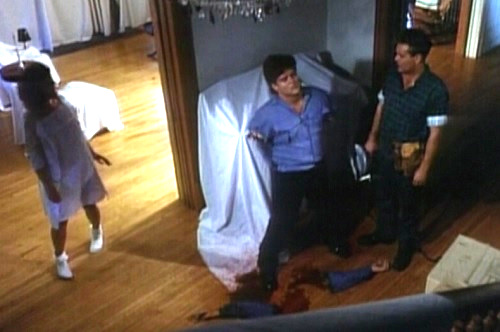 His special style of crazy is always welcome, but I have to say, the wife is more of the focus, and as she descends into crazy town herself, she does a great job of it, completely upstaging him for a while.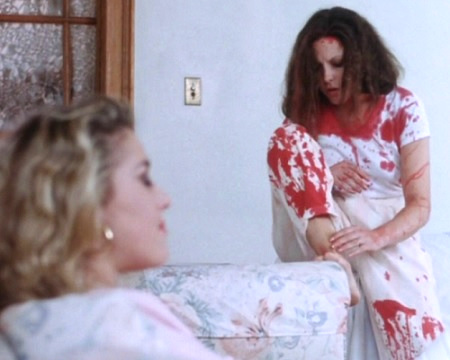 The final chase and battle when the wife realizes Hauser's killing is getting out of hand—and what she needs to do to kill him—is as cheesy good as 80s horror gets.