This foursome of films was slapped onto a 15-movie collection I picked up recently. As always, there was one film I've been looking for on DVD, some films that weren't bad, and others that were grueling to get through. So how did the selections from the 1990s turn out?
MERIDIAN (1990)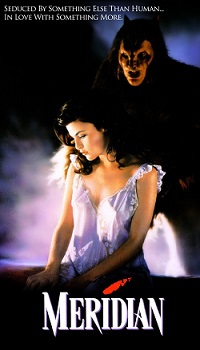 Charles Band and Full Moon Features bring us a movie that's totally indicative of the shift from 80s to 90s horror. It's not so much a horror movie as a horror story filled with plot (gasp!), romance, and erotica. Maybe it's a nostalgia thing, but while I was no fan of this film when I worked in the video store upon its release, I kind of enjoyed it this time around.
Sherilyn Fenn owns a castle (no, really), and invites her artist friend (Charlie Spradling of Puppet Master II, The Blob 88, Mirror Mirror, and To Sleep with a Vampire) to stay for a visit. Oddly, the film at first feels like it's going to be about Charlie, but then totally shifts to being all about Sherilyn after the two girls go to see a sideshow then invite the cast back to the castle for dinner.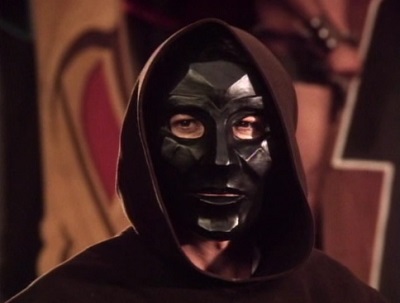 The girls are drugged, which leads to…um…one of the most sensual rape scenes ever, filled with huge titays. The handsome leader of the sideshow appears to have sex with both of them…before turning into a werewolf while making passionate rape to Fenn!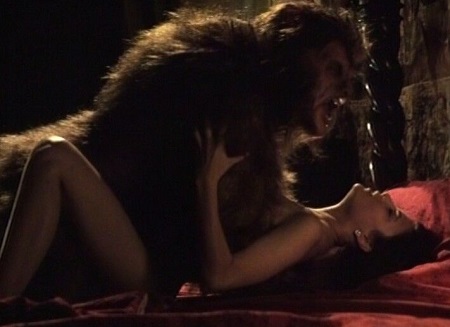 Although there's a werewolf, one old school transformation scene, a cool gothic atmosphere, and even a ghost in the castle, the plot takes on a very fairy tale romance feel as Sherilyn discovers why her new rapist-turned-lover seems to have a light side and a dark side. Needless to say, there's a cheesy storybook conclusion, but hey, the guy is shirtless for it.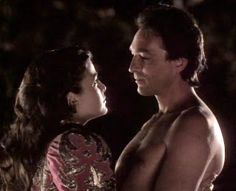 FACE OF EVIL (1996)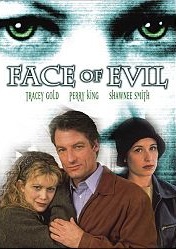 Single White Female, Hand That Rocks the Cradle, The Crush…you know the drill. If you can't get enough of those 90s classics, then definitely check out Face of Evil. Mary Lambert, director of Pet Sematary 1 & 2, nails the ever-enduring 90s thriller genre with Face of Evil, in which Tracey "Carol Seaver" Gold has outgrown her growing pains and rox as a psycho bitch from hell! But this isn't even her first horror movie. She was in The Willies!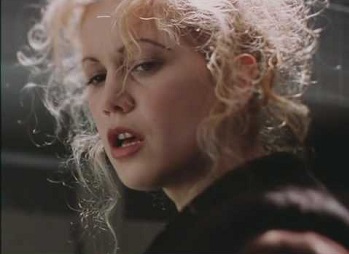 Tracey flees her life – and her fiancé – kills some chick she meets at an airport, then steals her identity! Making herself comfy at her victim's college, Tracey befriends her new, awkward roommate, the always awesome scream queen Shawnee Smith.
Pretty soon, Tracey is moving in on Shawnee's sexy, rich father.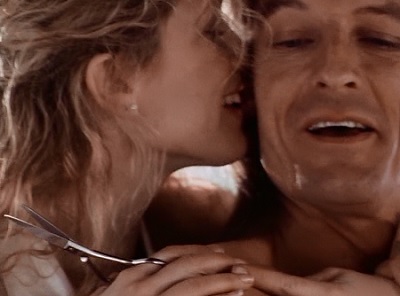 There's not much in the way of kills or gore, but the twists and suspense mount as Tracey goes deeper off the deep end and Shawnee makes the typical mistake of being all "I'm telling on you now that I know what you did!" Sigh. Their final battle is actually kind of funny when the dad tries to break it up like they're two little sisters fighting in their bedroom.
THE KILLING JAR (1997)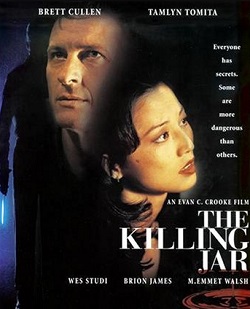 Eh. This is more of a dramatic thriller than a horror film. The opening scene of kids catching a black widow in a jar is pretty useless.
Then we meet a man and his wife, who are returning to his hometown so he can run the family business. There are disgruntled workers, the wife meets a weirdo at an auto shop who says he used to be the husband's good friend, and there's been a murder on a road. Apparently the husband was driving on the road that night and saw the murder but doesn't remember it. So the police have a doctor hypnotize him. Don't ask me how all these conclusions were drawn to get to this point.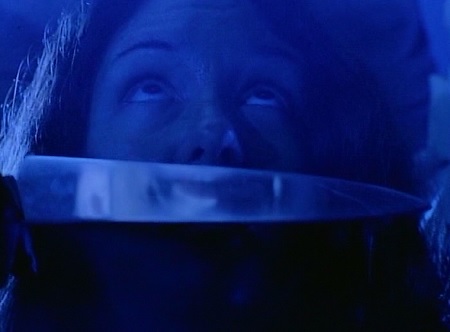 The flashbacks during hypnosis are pretty much the scariest part of the movie, drenched in blue as the husband sees someone killing a family in a car. There's also one moment of eye gore in a flashback.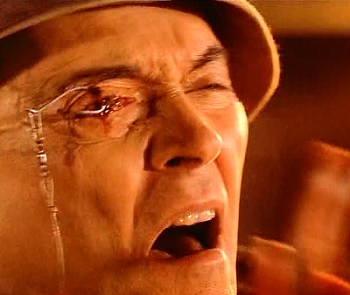 Everything else in the movie is just boring drama. Finally, the husband begins to act crazy, he's locked up in a prison cell, and a killer comes out of the woodwork denying this film of any chance of being a whodunit. We get a flashback finale that explains the killer's motive before the final battle. Yawn.
SHRIEKER (1998)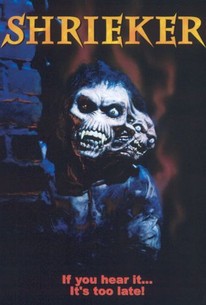 Flashback to the days when Full Moon Features actually made horror movies that weren't absolute throwaway camp garbage – and to the days when David DeCoteau actually made horror movies that weren't absolute throwaway homoerotic softcore solo scenes – and automatically, Shrieker looks pretty dang good.
Fitting in snuggly with the supernatural/occult/creature feature genre that was pretty prevalent in the 1990s, Shrieker has a group of college kids squatting in an abandoned hospital, where an ancient creature is unleashed, looking to claim five victims.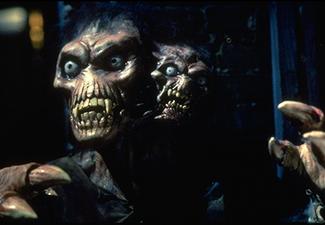 Like something you would have seen on an episode of Buffy, the shrieking monster is awesome rubber suit stuff – with 2 heads! The kills are gory cool, but the film does run a bit slow, with the main girl spending a lot of time researching an old occult book she finds in the hospital basement.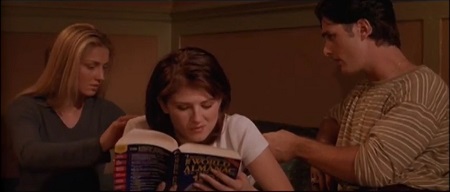 And while DeCoteau wasn't doing the full-on homoerotic thing in this one, the very first scene of two very pretty doctors being killed by the creature makes it obvious who's behind the camera.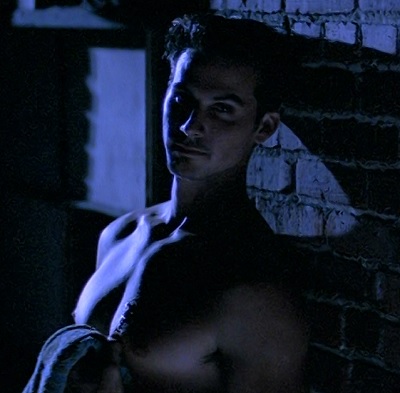 Plus, General Hospital's resident gay Parry Shen stars, and two other cuties walk around shirtless through most of the film, one repeatedly insisting he's not gay despite being so pretty. Even the monster wants a piece of that ass….