Why a Twilight Zone reboot? Anthology shows featuring stories of the unexpected and inexplicable were booming back in the 1980s: The Ray Bradbury Theater, Tales from the Crypt, Tales from the Darkside, Friday the 13th: The Series, Freddy's Nightmares, Tales of the Unexpected, Monsters, Amazing Stories, The Hitchhiker. Dang!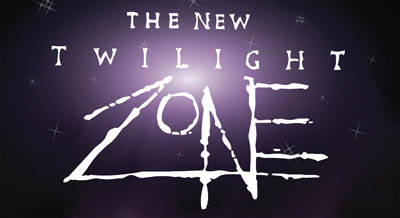 As a result, The Twilight Zone was resurrected with new episodes on prime time television, beginning in 1985. The first season was comprised of one-hour episodes that often contained 2-3 stories. The second season began the same, but quickly shifted to single story, half-hour episodes. Soon after that, the show was canceled. However, a year later, in 1988, it was once again resurrected on syndicated channels, with dozens of new episodes produced to create a third and final season.
The series is uber-80s in look and feel, with many episodes being written and directed by iconic horror names of the day, and loaded with numerous familiar faces every 80s kid would know from at least one movie or TV show of the era. That alone makes it a nostalgic series to revisit, even if the stories were rarely as good as those in the original 1959 series.
Here are a bunch of my favorite episodes from the series, most of them with a notable horror tone.
SEASON 1
"A Little Peace and Quiet," directed by Wes Craven. A Christmas Story, Harry and the Hendersons, and Close Encounters of the Third Kind mom Melinda Dillon plays—a mom. This time, she learns the downside of having the ability to make time stop when she needs a break from it all.
"Wish Bank." Cujo and E.T. mom Dee Wallace finds an old lamp at a garage sale, and soon discovers it grants wishes.
"Teacher's Aid." Adrienne Barbeau ends up in a Class of 1984 scenario, but is definitely prepared for the little shits. She's possessed by a gargoyle demon!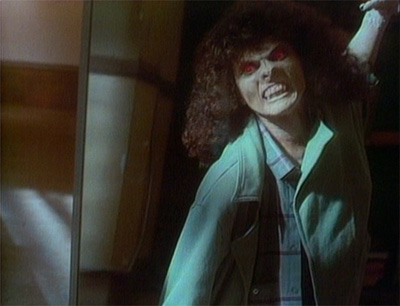 "The Shadow Man," directed by Joe Dante. A frightening man in black comes out from under a young boy's bed every night to kill children.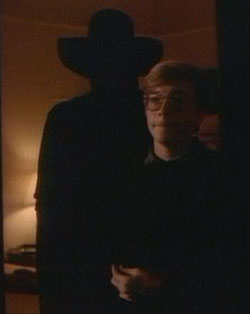 "Night of the Meek." It's not scary, but it is a magical tale of a Christmas miracle, and Richard Mulligan of Soap and Empty Nest will warm your heart.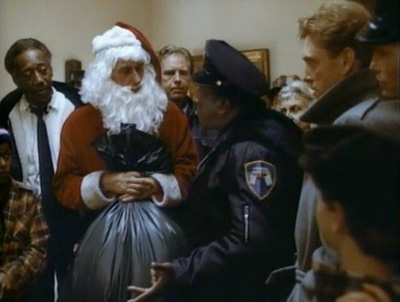 "Still Life." Robert Carradine finds an old camera that brings to life very non-PC killer Indians.
"Monsters!" The kid from Poltergeist is a little bit older and playing an obsessed horror lover.
"The Elevator," written by Ray Bradbury. Stars Stephen Geoffreys of Fright Night—plus a whole lot of oversized critters.
"Gramma," based on a story by Stephen King. A young boy is left alone with his sick grandmother, and she's terrifying.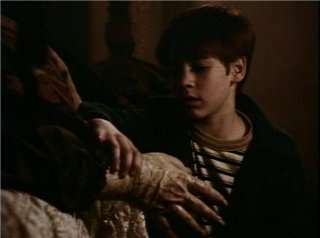 "Personal Demons." An author is stalked by creepy demons in hooded robes.
"Dead Run." A man responsible for transporting evil souls to hell decides to save a handful that don't belong there…including a man who announces that he's gay!
"Red Snow." Vampires in the snow…in Russia!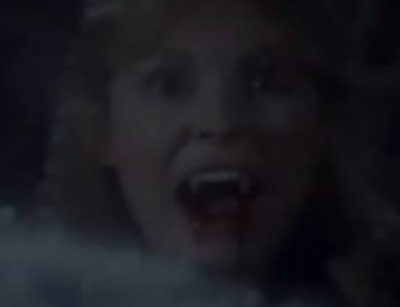 "A Day in Beaumont." A 1950s sci-fi throwback about a couple that encounters aliens with bug heads!
SEASON 2
"What Are Friends For?" Tom Skeritt is a father who soon realizes that his son, played by Fred Savage, has a very unique "invisible friend."
"Aqua Vita." Mimi Kennedy, who plays Marjorie on the TV show Mom, is an aging newscaster who finds the fountain of youth, but soon discovers the cost is really high.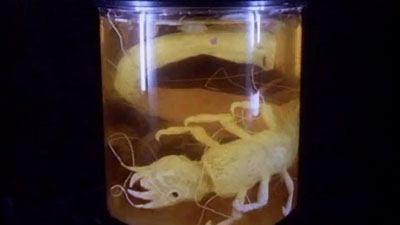 "The After Hours." A young woman realizes she's being stalked by a mysterious figure in the mall.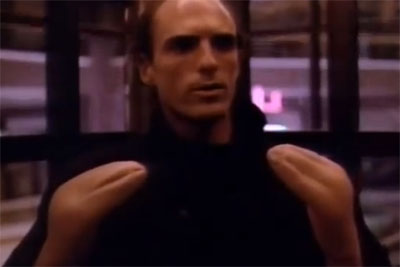 "The Road Less Travelled," directed by Wes Craven, written by George R.R. Martin. A creepy man in a wheelchair keeps making appearances on the second floor of a family's house then vanishing.
SEASON 3
"The Hunters." Louise Fletcher stars in this one about archaeologists examining ancient cave paintings…and discovering that the original painters may still be dwelling in the cave.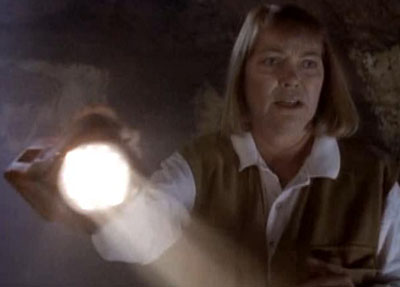 "Acts of Terror." An abused wife gets revenge on her husband when she gains the ability to materialize a guard dog at will.
"Stranger in Possum Meadow." A young boy meets an odd stranger in the woods and quickly befriends him. This seemingly pervy episode has a surprise twist.
"Something in the Walls." A woman in an institution is convinced that monsters are coming for her through patterns in wallpaper, blankets, and clothes.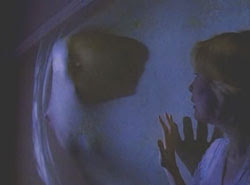 "Cat and Mouse." Page Fletcher, the sexy hitchhiking host of the 80s anthology series The Hitchhiker, two-times here, starring as a man who can turn into a black cat.
"Rendezvous in a Dark Place." Janet Leigh is a woman obsessed with planning for her own funeral.
"Crazy as a Soup Sandwich." While this one has a throwback gangster vibe, the look, feel, lighting, special effects, and campy tone are awesomely 80s. Plus, we get to see a big old demon at the end.