The original cast of Saved by the Bell went on to bigger and better things. BAD HORROR!

DUSTIN DIAMOND: Even the promise of a successful Dirty Sanchez career didn't stop Dustin from doing Scavenger Killers and Little Creeps.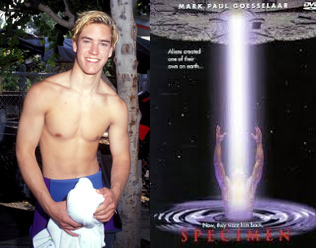 MARK-PAUL GOSSELAAR: Not just another high school pretty boy, Mark-Paul took on aliens in Specimen.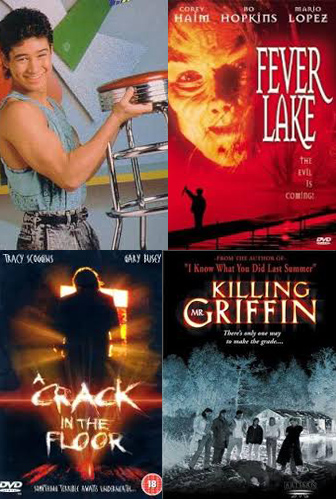 MARIO LOPEZ: Mario brought those dimples to Killing Mr. Griffin, Fever Lake, and A Crack in the Floor. But he'll always be cherished as the little illegal on The Golden Girls.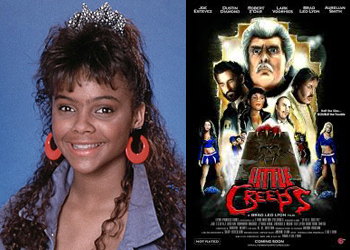 LARK VOORHIES: You know you're committing to horror when you work with Dustin Diamond again, which Lark did in Little Creeps. Plus, look at her last name!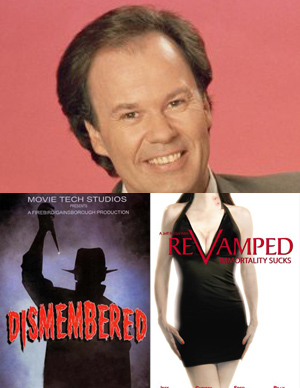 DENNIS HASKINS: If you can't do, teach. Maybe that's why Dennis only pulled off small roles in b-movies like Revamped and Dismembered.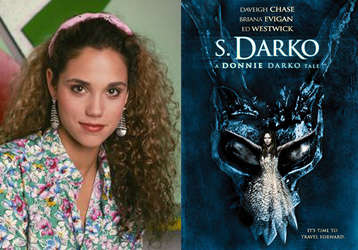 ELIZABETH BERKLEY: Even the fame and glamour of Showgirls couldn't keep Elizabeth away from her dark side—her Donnie Darko side! She appeared in the sequel, S. Darko.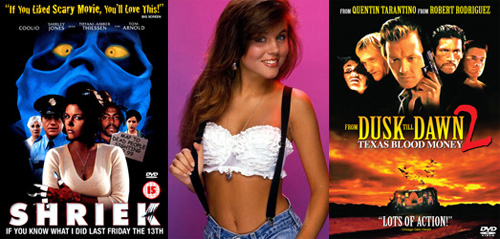 TIFFANI-AMBER THIESIN: Doing a direct-to-video sequel and a horror spoof pretty much makes Tiffani the most successful graduate! She was in From Dusk Till Dawn 2 and Shriek If You Know What I Did Last Friday the 13th.