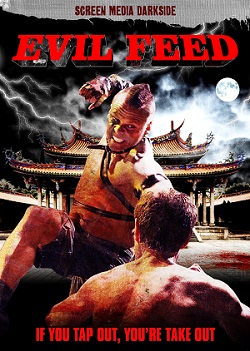 You've heard this one before. A horror movie about a restaurant serving slaughtered humans as meat. It's not as simple as all that in Evil Feed, even if the intro scene seems like the usual horror butcher situation. Big scary guy chopping up body parts in a macabre kitchen, screaming naked woman dragged in and beaten to a pulp.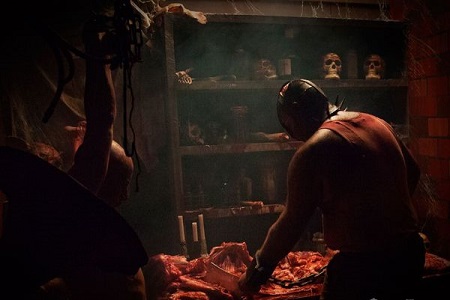 But then we meet the owner of the restaurant, and it feels like we've entered Burlesque.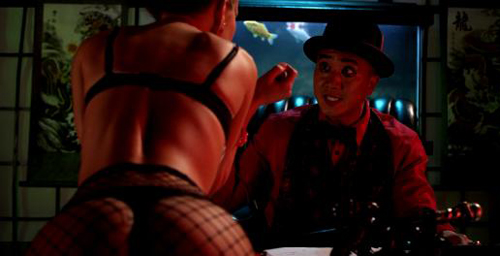 His campy personality helps lighten the mood when we learn the truth of what's going on here. He runs a sort of fight club—martial arts masters are pitted against each other, and the loser becomes dinner!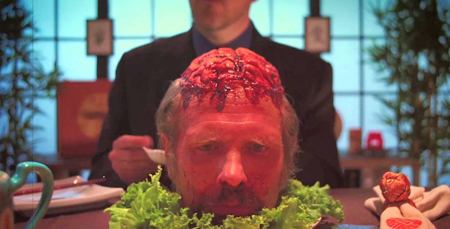 Evil Feed is a grindhouse exploitation splatter flick loaded with grisly gore, quirky humor, vicious fight scenes, and bloody mayhem.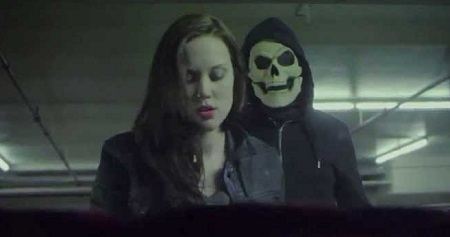 Don't let the guy in the skull mask fool you. This isn't a scary movie, and the plot – WHO CARES? All that matters is the violence…and the fact that there's something disturbingly hot about the parade of barbaric men covered in blood and guts. Sometimes, words can't describe my thoughts about a movie the way pictures can.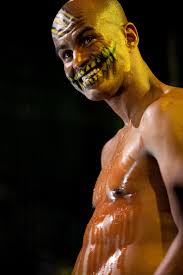 "I'll have a tossed salad. Is that the house dressing?"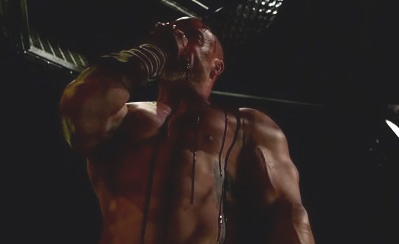 "Know what happened to the last guy who ate with his hands?"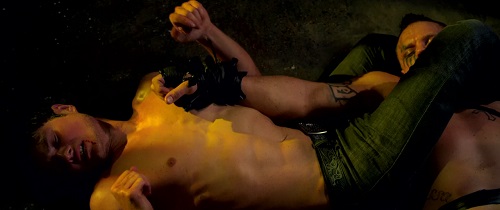 "He got his ass handed to him on a platter."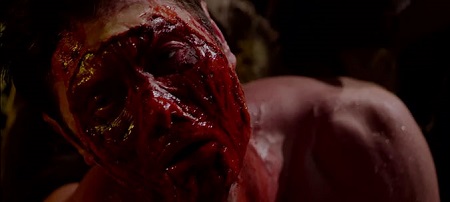 When his face is so cute you could just eat it up.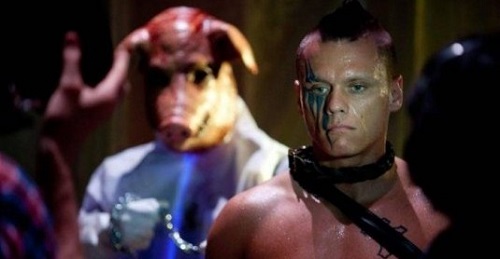 This little piggy went to market…and never came home.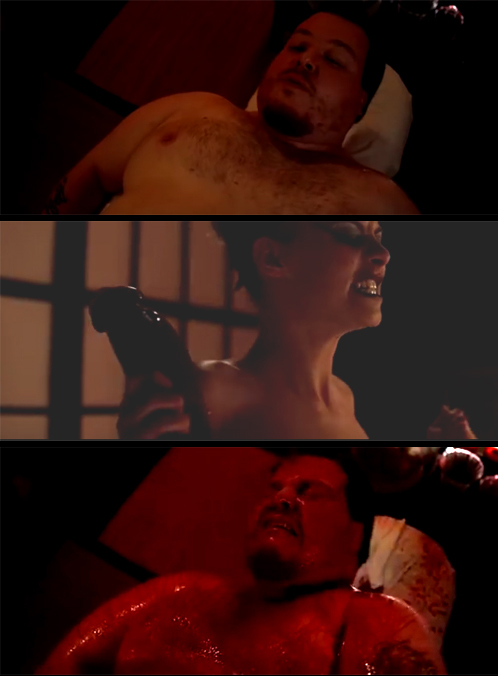 As sexy-gross-fun as Evil Feed is, it sure has an unhappy ending! And that poor white dude had one serious BBC. Set a table for six, because it can feed an entire family.