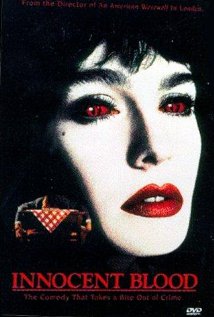 In the 80s, he made werewolves fun and zombies dance. Then, in the 90s, John Landis made a mobster vampire movie called Innocent Blood.
As is usually the case with 90s horror flicks, I could not remember a thing about this movie. As soon as it started and the focus was the mob, I knew why I couldn't remember it and assumed I probably tuned out immediately when I watched it over 20 years ago. I just don't give a fuck about mob movies.
Pretty much every man you've ever seen play a mobster in a mob movie appears as a mobster in Innocent Blood. Adorable Anthony LaPaglia plays an undercover cop.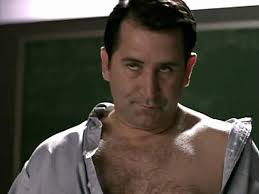 Angela Bassett plays his boss for about two seconds. A cool soundtrack includes loads of Frank Sinatra, "Gett Off" by Prince during a strip club scene, a couple of songs by one hit wonder Rhythm Syndicate (but not the one hit), and Gloria Estefan. And whenever we see a television in the movie, there's a classic horror movie playing.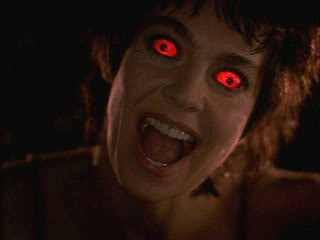 So there's this female vampire. She gets these awesome red eyes and tears a good chunk out of the necks of a couple of mobsters. The head mobster comes back as a vamp and starts to convert all his men. Anthony LaPaglia joins up with the vampire woman to stop them. Tom Savini has a few pointless scenes as a photographer.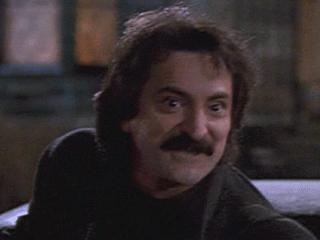 All that matter is that I'm in a John Landis flick!
Oh And Don Rickles disintegrates.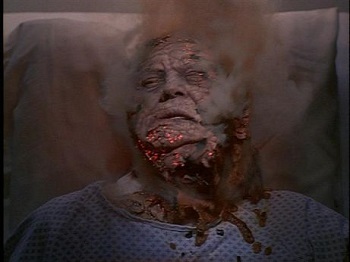 And it all takes almost two hours. It's not scary. It's not funny. It's not exciting. The vampires in the last ten minutes are really cool and it's very sexy when Anthony LaPaglia shows off his ass.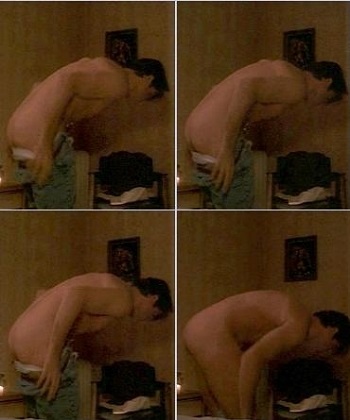 But I'm convinced John Landis decided that he would make sure the 80s were remembered as the best decade ever for horror by making a crappy, boring, forgettable 90s movie that would also solidify his 80s werewolf classic as his best film ever.
Please tell me An American Werewolf in London
is playing in the other theater.