So the 1989 film Curse II: The Bite may not be an actual sequel to the 1987 film The Curse, but you can guarantee that if "Curse 3: Blood Sacrifice"comes out on DVD  (my blog for "Curse 4: The Ultimate Sacrifice" here ), I'll be slapping that bogus sequel onto this blog as well. Meanwhile, whether you like your men smooth or scruffy, there's a Curse for you.
THE CURSE (1987)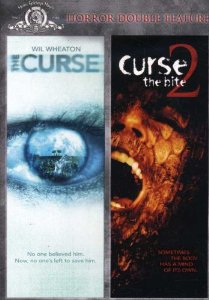 The man hair in The Curse is out of control!!! There is a farmhand stud who proudly shows off his chest and back fur, and Wil Wheaton's step brother is this chunky monkey who sports a T-shirt throughout the film, showing off his booty treasure trail. He then gets a barbed wire booboo treated on his big fat hairy ass in a major close up! It FILLS the frame. I've never seen so much focus on man fur in a mainstream movie.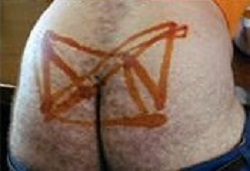 The Curse is directed by David Keith. Remember him? He's the poor man's Kurt Russell who played Drew Barrymore's dad in Firestarter. Veteran actor Claude Akins (Gunsmoke, Rawhide, BJ & The Bear) plays a crazy religious man who lives on a farm with his son, his new wife, and her son and daughter, played by Wil Wheaton and his real life sister.
Claude treats his stepkids like shit and won't give his wife sex. So she hooks up with the hairy farmhand. Then a meteor crashes on the farm. It oozes gunk into the water. Animals start acting crazy. Vegetables start oozing nasty crap. The mother goes bat shit. Claude pretends none of it is happening and won't let any outsiders interfere, not even John Schneider, who comes to town mostly just to add man candy. He's also planning to build some sort of water reservoir. Timing is everything, John.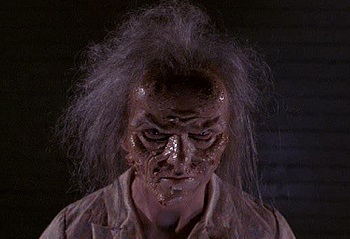 The movie starts to feel like Evil Dead, with the mother, the hairy-assed brother, and Claude turning into hideous ghouls. Mom even gets locked in a basement. The problem is, any kind of creepy atmosphere is destroyed by this fricking hillbilly banjo melody that plays during EVERY tense scene. WTF? The movie just comes across as a farce.
Just when it looks like Wil and his real life sister are going to have their souls swallowed, the banjo music is replaced with cheesy Euro synthpop horror movie music, and there's a promise of a sequel. But instead, we got a non-related movie that stole the franchise name….
CURSE II: THE BITE (1989)
Curse II: The Bite is worthy of the sequel title simply because it's just as bad as The Curse. Awesome scream queen Jill Schoelen is annoying as fuck (as always).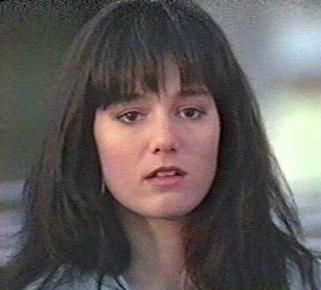 She's traveling across country with her hot as hell boyfriend, played by an 80s pinup pretty boy named J. Eddie Peck. He is by far the best part of this film. The camera makes love to his shirtless body and he also gets a shirtless/tight jeans car wash scene.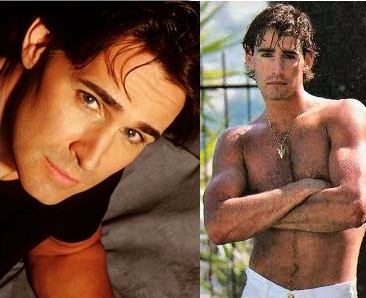 All the locals in this desolate stretch of land are terrified of snakes, some gas station dude has a deformed snake-dog, and Peck gets bit by a snake. Klinger had nothing better to do following the cancellation of After MASH, so he takes his medical expertise to this film as a traveling salesman who knows a thing or two about snakebites. Why am I even going to continue writing about this movie?
Peck's bitten hand starts turning into a snake. He uses it to deep throat people to death. Klinger has sex with a big butch trucker lady. Peck smacks Jill's whiny ass across the face (it's about time someone did). They split up and he ends up crashing at the home of a religious family (No. Not the home of Claude Akins and crew).
Jill magically finds him at the house. Peck tongues the religious man to death (God punishing him for being tongued by another man?), Jill runs away, Peck jumps on her car, they crash into a construction site in the rain at night, Jill crawls through the mud, Peck pukes snakes all over her, Peck turns into a giant snake, Jamie Farr appears on the scene and blows him away with a shotgun.
There. I've just saved you three hours of your life.