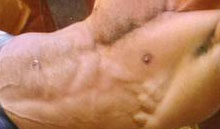 Horny for horror movies? Think there's way too much T&A of the female variety to satisfy a gay guy? That's where Stud Stalking comes in. I've created a list of must-see horror and goth themed films, but not exactly because they're going to scare the pants off of you. Although, when you lay your eyes on some of these horror hunks, you may want to lose the pants anyway….
Part 1 covers movies from A-L. For movies from M-Z, click here. For male-dominated mainstream horror, check out the sausage fest scares page.

ABSENTIA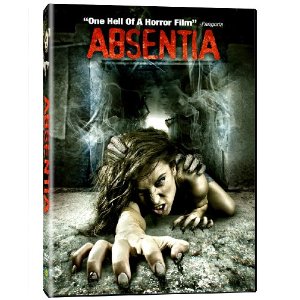 Some of us like them with some meat on their bones. Not gonna lie—I'm in love with the chubby hubby bear cop.
ADAM & EVIL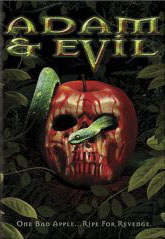 An all-American athletic type runs around in just boxers in the first five minutes of this slasher. The male cast includes some pretty boys and a couple of rough bearish men!
ALL DARK PLACES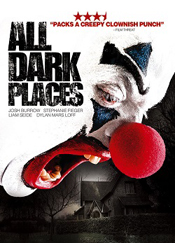 The main man in this flick is shirtless more than shirted.
ALL GOD'S CREATURES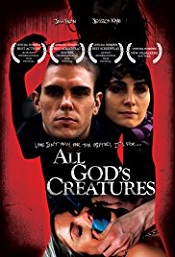 The psycho killer lead in this film spends a good amount of time shirtless.
ALPHA DELTA ZATAN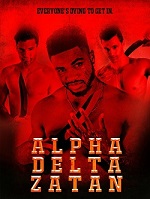 Frat boy slasher – guys getting naked and killed.
ALPHA DOG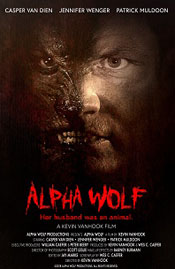 Casper Van Dien and another meaty man shirtless before turning into hairballs.
AMERICAN PARADICE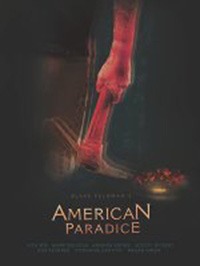 Several shirtless boys in this one, plus brief bouncing booty during a sex scene.
AN AMERICAN WEREWOLF IN LONDON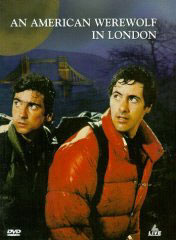 Anyone who crushed on David Naughton in the late 70s after his Dr. Pepper commercials, his hit song "Makin' It," and his failed sitcom Makin' It, was in for a treat when this landmark werewolf film came out. Naughton gets naked quite a bit, revealing a tight body and a gorgeous full butt…that grows a whole lotta werewolf hair! Plus, hitting slow motion allows you to hone in on some flopping wanger.
AN AMERICAN WEREWOLF IN PARIS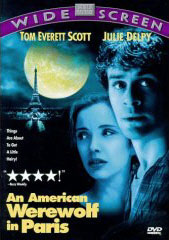 AMITYVILLE HORROR (REMAKE)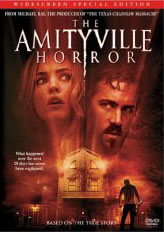 I am very close to the original Amityville Horror incidents, both true and false, since I grew up on Long Island, so I was totally bummed by this movie, which claims to be "based on a true story," yet changes EVERYTHING about the original story the Lutz's fabricated…as well as the architectural structure of the house! This is a special effects haunted house movie that opted for name familiarity. The saving grace is that Ryan Reynolds spends almost the entire movie shirtless in nearly sheer pajama bottoms that dip super low in both the front and back, and he sports a thick beard! For a movie featuring a shirtless Ryan without a beard…see Blade: Trinity below.
AMITYVILLE: IT'S ABOUT TIME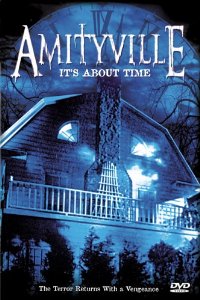 A very hot, smooth young man in tighty whities gets sucked…into some gruesome pit of goo…
THE AMITYVILLE LEGACY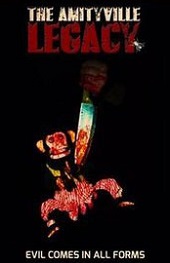 Beefy tattooed daddy walks around shirtless and bare cub bottom gets spanked.
AMONG FRIENDS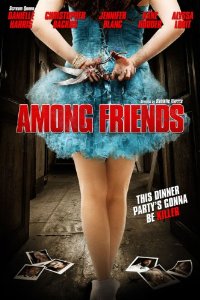 A lesbian fantasizes about two Chippendale dancers. I'm not even kidding.
ANACONDAS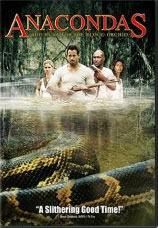 This sequel is a fun, hokey joyride with vastly improved special effects. Plus, just about every man in this movie is hot: the stunning dark chocolate Morris Chestnut; Matthew Marsden with his sexy British accent; Latin hunk Nicholas Gonzalez. And in this melting pot of beauty (although, none of these men take off their shirts), there is Johnny Messner. Tattoos, blue eyes, facial scruff, and nips that practically rip through his tight shirt. From the moment he appears on screen, he's as dirty as a sex pig. He's also wet or sweaty for most of the movie. And he wrestles a mechanical alligator! What a man!
ANDRE THE BUTCHER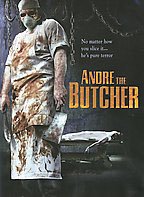 Not the only movie on my list that happens to star porn legend Ron Jeremy—but he's not the reason this one makes the list. Aside from a couple of gay jokes in this horror comedy, there are also two cute escaped prison inmates chained together for a good part of the movie (one checks out the other's wiener while he's peeing). There's also a young dude with a lean body and long surfer dude hair, who ends up in his tighty-whities.
APARTMENT ZERO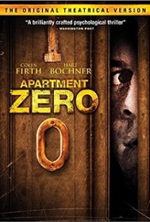 Hart Bochner just oozes sexuality in this film, turning on everyone, female and male. He also runs around shirtless a lot.
APRIL FOOL'S DAY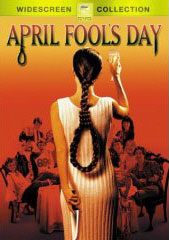 Classic slasher movie. Sexy muscular 80s stud Ken Olandt appears in just his tighty-whities. And it's more than just a flash. Later, he runs around in wet swimming trunks—and runs out of a boathouse with them down off his buns a bit! Some of the other guys are cute, too.
APRIL FOOL'S DAY (REMAKE)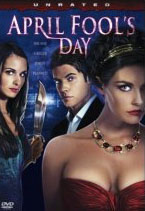 Features a horrendous gay stereotype, but the guy has a pretty nice body and appears in nothing but silver spandex boxer briefs.
ARGENTO'S DRACULA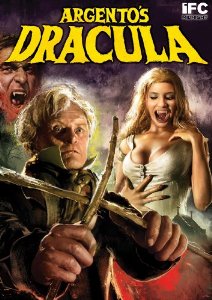 A serious cutie with a bangin' bod gets naked in the very beginning of the film and shows off the buns.
ATTACK OF THE LEDERHOSEN ZOMBIES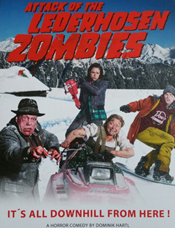 Quick flash of cute, pretty boy butt on the ski slopes.
AT THE DEVIL'S DOOR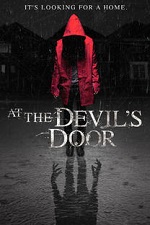 Cute bearded dude with a perfectly average body proudly walks around in boxer briefs…and you can see why….
AUTOMATON TRANSFUSION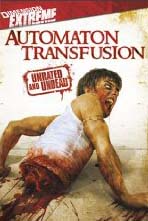 This indy zombie flick has two hot leads, a white guy and a black guy, and another guy gives us shirtless action and a butt shot as he pulls on his boxers!
AXEMAN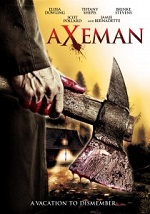 Where there's a cabin in the woods and an axe murderer, there's sure to be cute shirtless muscle boys.
THE BABYSITTER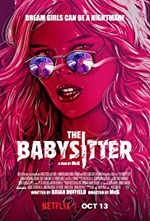 Hottie shirtless killer in this horror comedy.
BACHELOR PARTY MASSACRE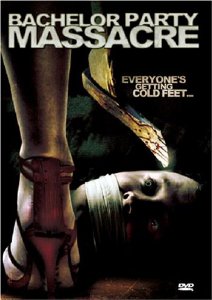 So of course there will be boobs with a title like that. And where there are boobs, there are boys! The bachelor is fricking adorable, and gets strapped down to a pool table with no shirt on!
THE BACKLOT MURDERS
A total campfest slasher about a rock band video shoot—and surprisingly, there are actually some really gruesome moments. Priscilla Barnes and the gay video director give fantastic over-the-top performances, and some really cheesy chicks with big boobs add to the camp. Then, there are the men. The 'lead singer' Brian Gaskill is an adorable blond. The 'drummer' has a bod of death, and appears with his shirt off. Ironically, the DVD of this movie includes a video of the movie's theme song by the actual band who recorded the song, and the drummer in the band has an even BETTER body, and also goes shirtless—but wears a mask so you never see his face. And best of all, just to up the body count, they throw in murders of people who don't even appear in the film but are supposed to be 'crew' members on the video set…including a "gorilla juice head" in a wifebeater.
BADASS MONSTER KILLER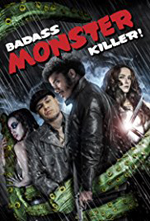 So sexy hero of this action horror finally gets shirtless and tied up at the end.
BAD MOON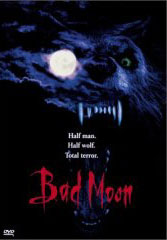 This lost werewolf flick of the 1990s, with a werewolf reminiscent of those in the original The Howling, stars the studly Michael Paré of Eddie and the Cruisers fame. Although it was 13 years later, his body was still to die for. Get that remote ready, because in the first five minutes he's completely naked, and if you freeze frame, you can catch a glimpse of his wanger in the bottom right corner of your screen.
BALLAD IN BLOOD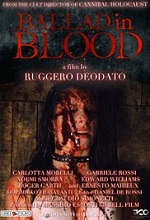 The hot leading men spend a whole lot of time shirtless in this one, and one of the guys is shows off his butt in his first scene.
BASKET CASE SERIES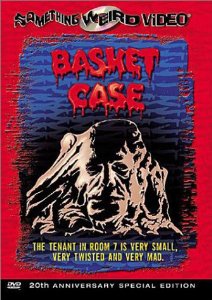 Part 1 we see full frontal wiener in a streaking scene. Part 2, the same actor shows us his butt. Part 3, a hottie walks around in a leopard print speedo. And to counter all that stimulation, we have Belial's ugly head….
THE BATES HAUNTING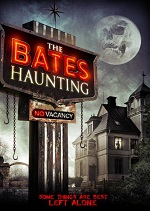 Cute guy dressed as a shirtless vamp at the beginning. Later, we see half moon as a guy having sex in a cornfield tries to get away from a killer tractor!
THE BEAST OF BRAY ROAD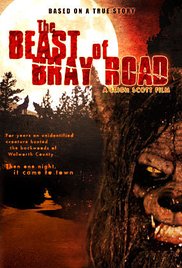 Loads of cute guys, plus the adorable sheriff gets shirtless.
BED OF THE DEAD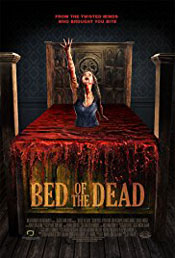 Two shirtless hotties when a foursome goes very wrong.
BEG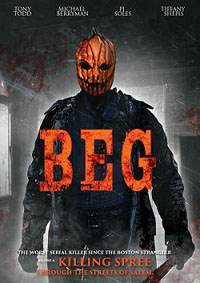 Hunky detective from heaven gets shirtless, as does a pretty boy at a Halloween party.
BENEATH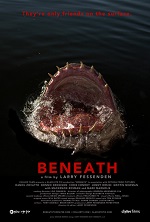 A bunch of kids stuck on a little boat on a lake being tormented by a giant killer fish means shirtless cuties—and one in tight square cut bathing shorts.
BERSERKER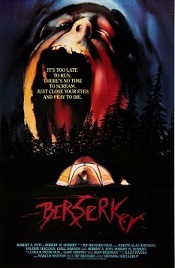 Kids head to a cabin in the woods, and the boys show off their tighty whities.
BEYOND EVIL
John Saxon has done his fair share of horror films, and is most recognized as Nancy's father in A Nightmare on Elmstreet. But in this film, he looks so incredibly sexy. Just on the verge of male pattern baldness, his face is chiseled, his dark eyes are gorgeous, he wears tight pants that show of his swelling buns, and he has such a man body and hairy chest. In only tight sleeping bottoms near the end of the movie, he shows off tan, deep ripped abs.
BIG BAD WOLF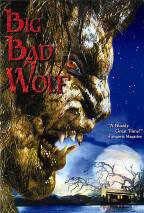 What a deliciously campy werewolf film. The first focus on a cute young guy begins at his cute butt, and he later ends up shirtless, running around in his tighty-whities. And if you like them older and rough around the edges, long-time character actor Richard Tyson still has a decent bod, and roams around shirtless and in a sweaty tank top.
BIGFOOT AT HOLLER CREEK CANYON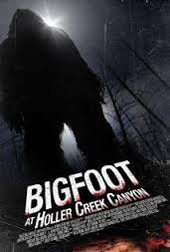 The two leading studs show off the chests and butts.
BIRTH RITE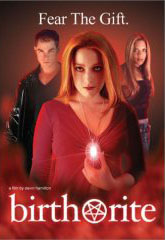 Devin Hamilton, who also directed the films Bleed and Delta Delta Die! (both below), is a friend to the gays when it comes to man candy! Actor Danny Wolske, who also appears in Bleed, is just stunning with blond hair, blue eyes, chiseled features, and ripped muscles. He looks more pumped in this film than in Bleed—but shows less of that luscious butt. Another hunky guy gets his clothes magically ripped off by a witch. Ah—if only I had those powers. And the horny young witch also lands herself a naked pretty boy twink who has nothing but his hands over his goodies, and shows off his pert little tush.
BITE SCHOOL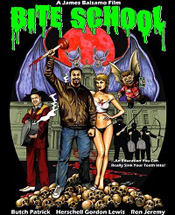 Hottie gay character in tighty whities dry humps a pillow.
BLACK DEVIL DOLL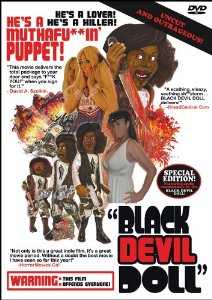 You see a big hairy man butt when the Black Devil Doll screws a dude he's already killed…
BLACK EVE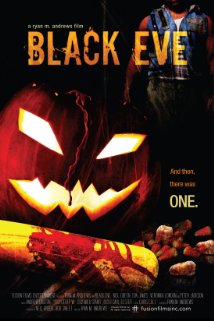 The second the killer appeared on screen with his big arms, big lips, big Mohawk, and big axe, I screamed. What I screamed was, "Kill me!" Scary mean hotness!
THE BLACK ROOM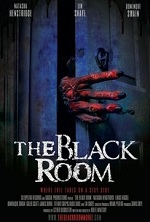 In this erotic horror flick, the studly hubby of the leading lady has a steamy sexual encounter with a portal in the basement, showing off the nice bod and some butt crack.
BLACK ROSES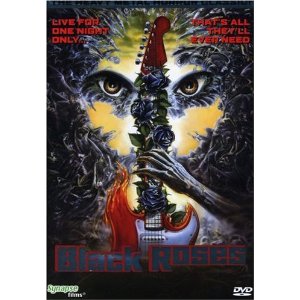 This heavy metal horror is not so big on the big hair for some reason, but it is big on the pretty boys with muscles and tight jeans. And the "teacher" in the movie is one sexy man, with beautiful eyes, salt n' pepper feathered 80s hair, and a porn mustache.
the BLADE trilogy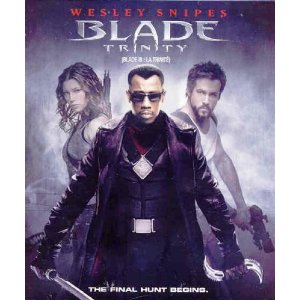 I would advise you to watch all three Blade movies because of the luscious Wesley Snipes and his rippling, glistening muscles, and a tendency to be shirtless. But the third film, in my opinion, is called "trinity" because there are three gods in it. First, we have the just mentioned Wesley Snipes. Next, there is the ridiculously masculine and beautiful Dominic Purcell of Prison Break—and his head isn't shaved in this film. Plus, you get some momentary shirtless scenes of him—before he, uh, morphs. And finally, Ryan Reynolds, shirtless, on his knees and chained up. I totally read his character in this film as being gay. Pay attention to all his campy lines and you'll see what I mean. Plus, his interplay with Parker Posey totally implies a fag and hag relationship.
BLEED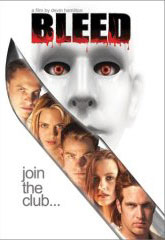 This is one low budget slasher, but I found it fairly entertaining. Particularly since it's LOADED with adorable, pumped men who are constantly taking their clothes off and showing off some of the hottest muscle butts! You won't believe how much man booty is in this movie—including a big hairy one! Director Devin Hamilton gives us more of the same in Birth Rite and Delta Delta Die!
BLEEDING HEARTS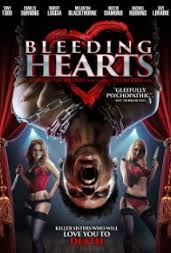 Girls torture boys. There's plenty of man tits and some butts too.
BLESSED ARE THE CHILDREN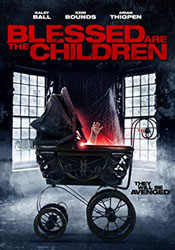 Dad bod and dad butt. Suck it, pretty boys.
BLOOD & LACE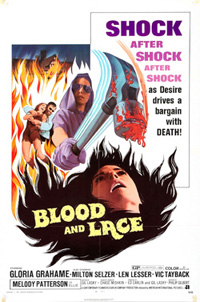 Stud of the orphanage runs around shirtless.
BLOOD CREEK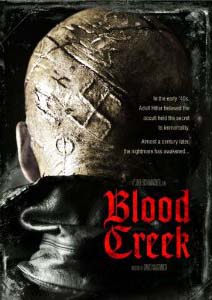 As if it isn't enough that this zombie/demon movie co-stars delectable Dominic Purcell of Prison Break, lead Henry Cavill is more than adorable once he takes off his shirt and ties himself up to be, um, sucked on by the demon….
BLOOD DOLLS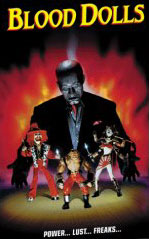 Such a great, terrible, cheesy rip-off of the Puppet Master movies. This ridiculous flick features the exploitation of a male for a change—as a business-type spends almost the whole movie in leather or a leopard thong playing the submissive slave to a dominatrix.
BLOOD GNOMES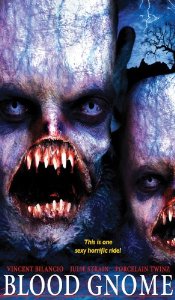 This is a BD/SM horror film and it's loaded with hot guys, virtually naked and bound and gagged.
BLOOD HARVEST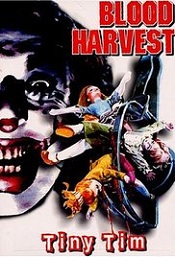 In this 80s slasher, cutie Peter Krause of Six Feet Under shows off his tight torso, and another cutie shows off his bare butt.
BLOODLINES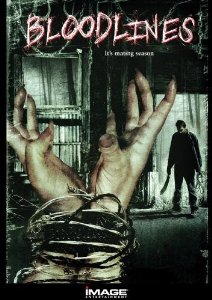 The redneck leader of the inbreeds in this backwoods horror flick is very cute and has his shirt off more often than not.
BLOOD MOON RISING: LUCY'S REVENGE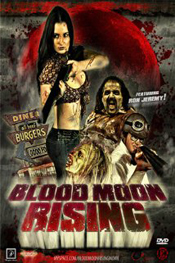 A studly dude gets tied up…and has his crotch grabbed by butch baldy.
BLOODSUCKERS FROM OUTER SPACE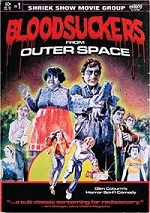 The cute cop on the case wears a black G-string before baring the butt behind a shower curtain.
BLOODY MURDER 1 & 2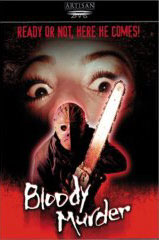 There are a few cuties and bods in this Friday the 13th rip-off series. In part 1, the real beefcake belongs to the meaty head counselor. Only thing is—he needs to just give in to his male pattern balding and shave it all off, because the thinning hair just isn't working. The sequel blows away the first movie, and is a pretty damn good slasher. There are several cuties in this one, and a few bodies on display. The best bod of all belongs to a black beauty after he steps out of a shower stall.
BLOODY MOVIE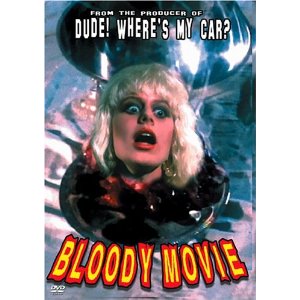 In this really odd campy slasher, a biker dude may have really bad Night Ranger hair, but he's got a body of death…and he's in leather pants and a leather vest! He also gets naked and shows off his butt! There are a couple of other cheesy 80s hunks, too.
BLOOD RAGE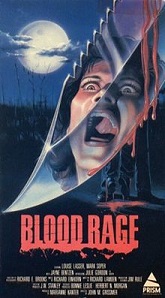 Cute guys galore in this 80s slasher, but one dude has his naked butt in the air while making out with a girl on a diving board!
BLOODTIDE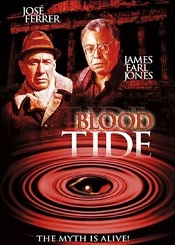 Hairy-chested Martin Kove, best known as the bad guy in The Karate Kid movies, spends much of this film in only tight white shorts.
BLOODY BIRTHDAY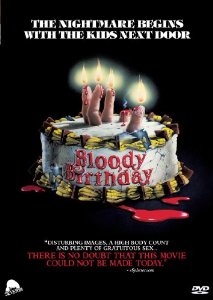 Serious 80s man butt in a sex scene in back of a van! They just don't make man butts like they did in the 80s.
BLOODY WEDNESDAY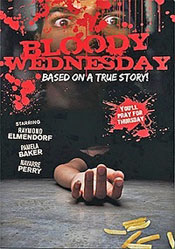 The leading crazy man in this film is a cutie, and show off his butt and chest a lot.
BODY BAGS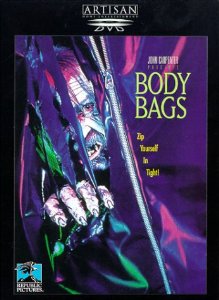 Mark Hamill appears in a segment of this anthology film, and during a sex scene, you see plenty of butt—however, it might be a stunt butt.
BONEJANGLES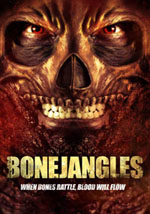 Shirtless guys galore with various body types, plus a delicious man strips down to his undies.
BONG OF THE DEAD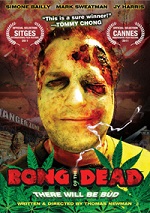 Lean stoner dude spends plenty of time in a Speedo.
BOOGEYMAN 2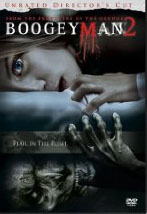 You get to see some close-up of lean male booty during a sex scene in a shower.
BRAIN DAMAGE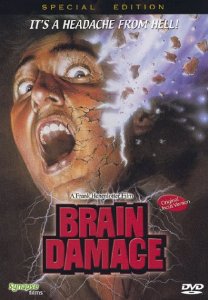 Two of the main dudes in this twisted little film are adorable and often wear tank tops, but the shower scene involving a beefy bodybuilder is like something out of a gay porn.
BRIDE OF CHUCKY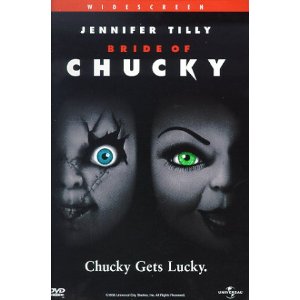 Brilliantly, the fourth and fifth sequels in the Chucky franchise set up camp so far into the woods that they left mainstream America behind forever, thanks in large part to Jennifer Tilly's performances. Bride gets added gay points for having the fierce (and sometimes vicious) Alexis Arquette doing what she does best…gender-bending. The hunk focus here is on lead actor Nick Stabile. This gorgeous young man has a shirtless scene in which his tanned, tight muscles are gleaming in the sun. Absolutely scalding.
the BROTHERHOOD series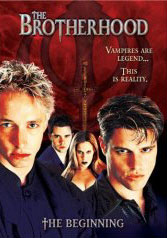 Director David DeCoteau has made a career out of B horror movies filled with young men in their underwear. Often, it's nearly sheer wet underwear in this series, with tons of self-exploration of chests and rippling torsos, as well as lots of platonic shared touching. There is no connection between any of the movies, but they always revolve around some supernatural group of elite young men in a sort of campus environment. That is until you get to parts 5 and 6, which change course into slasher territory and are my favorites of the bunch.
A BRUSH WITH DEATH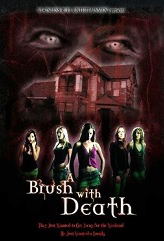 2 cute guys in this one, and one gets shirtless.
BUCK WILD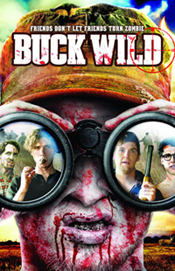 A pretty boy geek is stripped to his undies by hillbillies, and we get to see another guy's ass.
BURIED ALIVE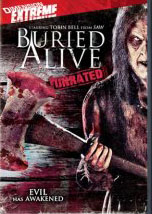 Steve Sandvoss, the cutie Mormon in the gay film Latter Days, has a major role in this slasher, and it's always nice to look at him for long stretches of time. You also see some man butt briefly at the beginning of the film.
THE BURNING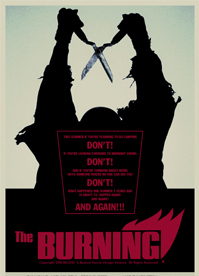 If it's a summer camp slasher, there's gotta be guys mooning. One of them is a young Jason Alexander!
BURYING THE EX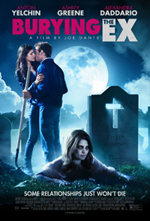 Some nicely padded man butt in this one.
BUTCHER, BAKER, NIGHTMARE MAKER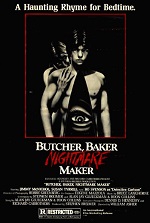 Young Jimmy McNichol proudly shows off his butt for a good amount of time during a shower scene.
THE BYE BYE MAN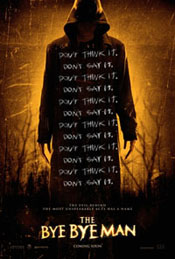 Delicious Lucien Laviscount goes shirtless in this one, and shows off his as briefly in a sex scene.
CABIN FEAR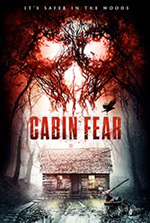 The stud in the group at this cabin in the woods shows off the bod in boxer briefs, and drops them to show off the ass during a sex scene.
CABIN IN THE WOODS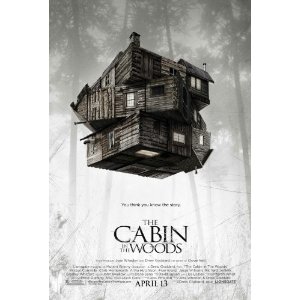 Two hotties of Abercrombie caliber, and some nice shirtless action. Plus, one character makes the "I learned it from watching you!" reference, even though she probably wasn't even BORN when that awesome PSA aired in the 80s.
CAMP BLOOD TRILOGY
Since the DVD is all three movies on one disc, it's easiest to knock this off in one shot. Fact is, the men get progressively hotter as the series goes on. Each film has a cutie or two and some nice jean and tank top action, but it is in the third one that a hunk takes off his shirt.
CAMPFIRE TALES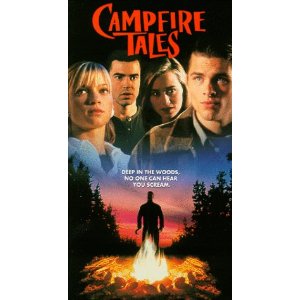 Ron Livingston of Sex and the City (Mr. Post-it) appears in one segment of this anthology, and has his shirt off quite a bit. He also runs out into the woods naked, but you only get to see shadows of his tush in the dark. Another segment stars the late Glenn Quinn, who played Mark on the TV show Roseanne. He was so very cute.
CAMP SLAUGHTER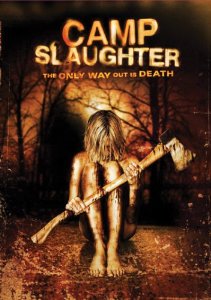 A couple of cuties and their girls get caught in a 1981 slasher filled with shirtless guys with TIGHT-ASSED short short.
CANDYMAN 3: DAY OF THE DEAD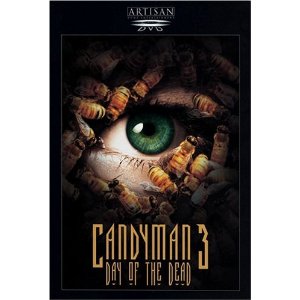 Finally a man cast in this series is sweet enough to live up to the title. Of course, Tony Todd is always a hunky if not menacing presence…and that VOICE (ooh yeah. Hurt me, Candyman!). The bonus here is the Latin hotness of Jsu Garcia. He was a teenager in the original A Nightmare on Elmstreet, but he's all man in this one. Tall, dark, and hunky.
CAPPS CROSSING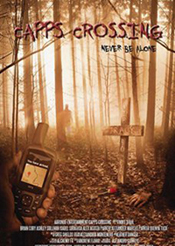 A mix of types in this backwoods horror, and the big beefcake in the bunch gets shirtless for a swim.
THE CARETAKER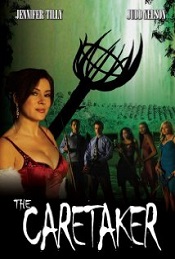 Young hotties shirtless and pumping iron in the first few minutes of the film.
CATCH HELL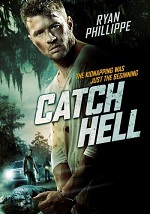 Ryan Phillippe's ass in the air for a little butt rape.
CATCH OF THE DAY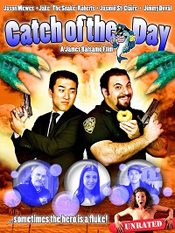 A flasher jumps in front of the camera full-frontal!
THE CAVE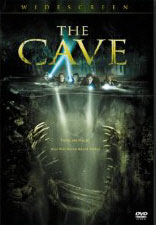 Okay, so the movie might be really bad, but it is a stud banquet. A mostly male cast, all in wet suits, including Cole Hauser (chin cleft of death), Eddie Cibrian (dimples of death), Morris Chestnut (lips of death), Rick Ravanello (arms of death).
CEMETERY MAN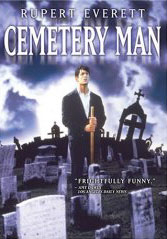 Our man Rupert Everett carries this entire gross out zombie-fest by himself…and spends a lot of time shirtless. Plus you get a glimpse at his tush.
CHARLIE'S FARM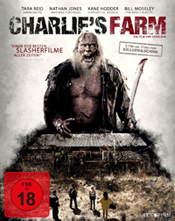 A big bearish boy shows off his curves, first in a Speedo, then walking around bare-assed.
CHILDREN OF SORROW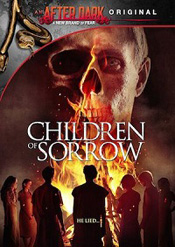 Full Monty when a cult leader gets sexual with a desk…
CHILLERS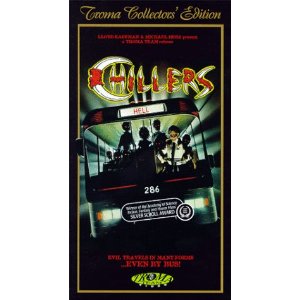 This extremely low-budget 80s anthology movie has some creepy moments. The first story, set around a swimming pool, features a hunky swimmer in a speedo the whole time. Unfortunately, he's not exactly alive after a while….
CHOPPING MALL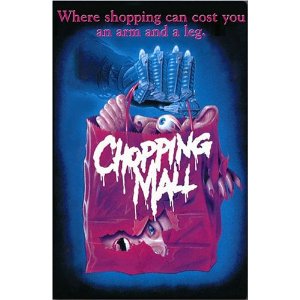 This is a horror/sci-fi from 1986. Great title if it was actually a stalker doing the killing, but instead it is mall security robots gone wild! All the guys are cute, even the two geeky ones, and they all run around shirtless! Actor Russell Todd has HUGE lips and appeared in Friday the 13th Part II. The stud in the film, John Terlesky, who appears in his tighty-whities, gets killed first, naturally, since he's the most likely to have sex!
CHRISTINA'S HOUSE
Double your cuties. Brendan Fehr is Christina's boyfriend, with disheveled hair, big full lips, and a nice long and strong nose. Blond hottie Brad Rowe is a hunky fix-it-man, and you know what that means: scruffy facial hair, dirty jeans, dirty body. Tongue bath anyone?
CLINGER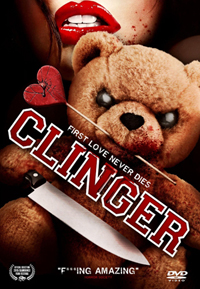 Jock butt in the shower, and a cutie in a leopard Speedo.
THE CLOTH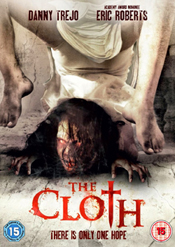 A very pretty blond dude with some major pecs fights demons.
CLUB DEAD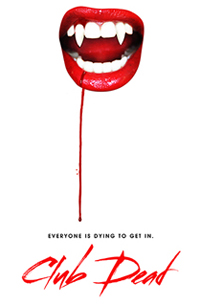 A vampire comedy of cuties—and one gets deliciously shirtless.
CLUB DREAD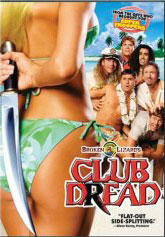 This slasher comedy that gets a bad rap can't be all that bad—since it opens with a cutie in the woods who wants his girlfriend to lick his chest and nips! And the unassumingly adorable Steve Lemme spends a majority of the movie shirtless, often in tight little shorts!
CONDEMNED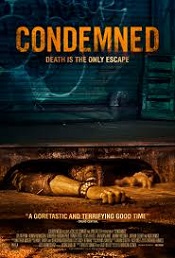 Gay BDSM couple in this film is one more butch and bad than the other—and the big beefy bottom crawls around in his tighty-whities.
CORBIN NASH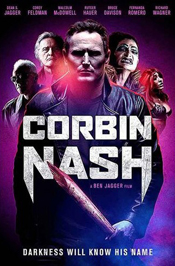 Our hunky hero in this vampire slayer flick is shirtless pretty much the entire film, and battles several other shirtless hunks.
COTTONTAIL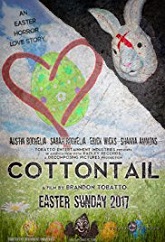 We never see Cottontail without the mask, but he rox the bare bod in a workout montage.
THE COVENANT
The best part of the film is the incredibly cute young men, particularly lead Steven Strait (what a tragic last name!). He's simply gorgeous. There are a couple of fantastic shirtless scenes, including a locker room shower scene involving bare butts. And there's also a man-on-man kiss!
A CRACK IN THE FLOOR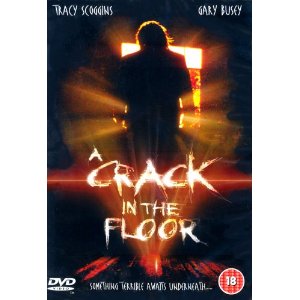 An early tease seems promising. A quite handsome chap with tight jeans and a delectable tush takes his shirt off—but the camera is focused on his lower half, so you don't see much of anything! The other real payoff in this film is those adorable dimples on Mario Lopez. He appears briefly wearing a white tank top, but I would have liked to have seen some crack in A Crack in the Floor.
THE CRAVING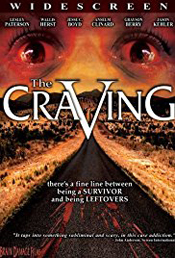 You'll be craving man tits by the end of this one, because there are a whole lot of bare chests.
CRAWLSPACE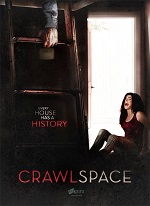 Nicely built black dude walks around in just boxers.
CREATURE FROM THE HILLBILLY LAGOON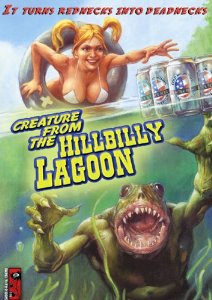 Hot rednecks in this one as well as a booty shot and some shirtless action from a lean gay character.
CREATURE LAKE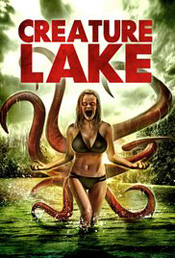 Some all-male skinny dipping, and then the muscle hottie of the group shows off his ass later.
CREEPOZOIDS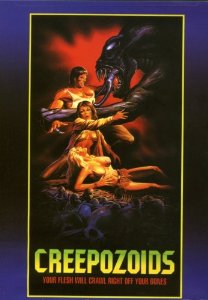 Hunky dude showers with Linnea Quigley. We get to see his butt.
CREEPSHOW 2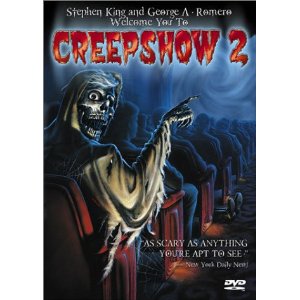 The man meat in this sequel is in one of my favorite stories of all the Creepshow stories, entitled "The Raft." A total 80s California blond strips down to his speedo.
CREEP VAN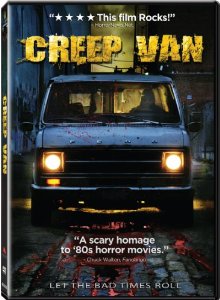 Just read my blog and you'll know why I've added this one to Stud Stalking.
CRUSH THE SKULL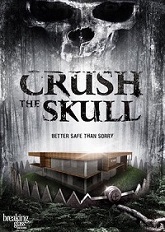 Plenty of hot thieves in this home invasion humor flick, but horror hottie Justin Ray shows off the bulge and butt in tight boxed briefs in the first scene.
CRYING WOLF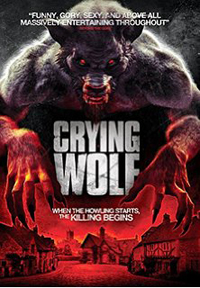 Leading man is quite cute and gets shirtless, bald bear (actually, werewolf) shows off the butt, and if you watch the outtakes that run during the closing credits, there's more naked man shenanigans.
THE CURSE and CURSE 2: THE BITE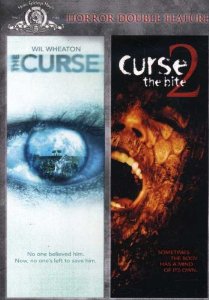 If you like a lot of hair, The Curse is loaded with it. The farmhand stud is covered in chest and back hair. And this chubby character has a wicked hairy butt crack—and eventually we get a close up of his whole furry butt. And in Curse 2: The Bite, One J. Eddie Peck is an 80s heartthrob, with amazing feathered hair and a tight, smooth body that gets plenty of camera time.
CURSE OF MESOPOTAMIA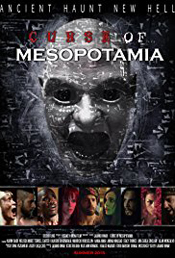 Hunky hottie in a towel, then drops it from the back we can see the butt.
CURVE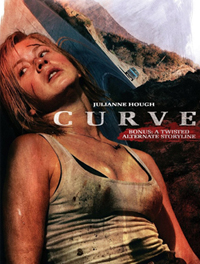 The hottie who played Zachary Quinto's boyfriend in the first season of American Horror Story goes shirtless in this one.
CUT/PRINT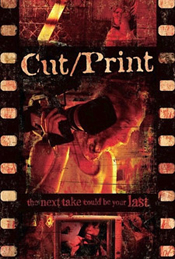 A hunky cop shows his butt and a bunch of shirtless muscle men are dragged through a police station.
CUTTING ROOM
Some nice, polished, hairless man meat in the first 15 minutes of this slapstick horror flick.
DAGON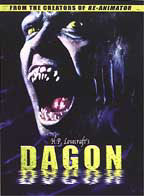 Overlooked creepy flick by the director of the Re-Animator movies. The star is Ezra Godden. He's Clark Kent sexy. He has his shirt off a lot at the beginning of the movie—and shows a profile of his cute butt.
DARK FIELDS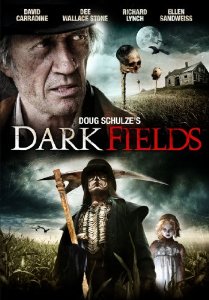 As soon as the film switches to "Present Day," some serious hot shirtless action.
DARK RISING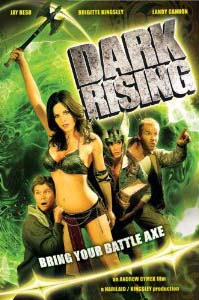 This cheesy sci-fi flick co–stars Jason Reso, a sexy dude with reddish blond hair, a goatee, and what looks like some nice muscles modestly hidden behind "dude" clothes, which is what makes him so appealing. I Googled this cutie only to find out he's a wrestler by the name of Christian Cage and that body I thought he might have he absolutely does have. But I'd still rather see him dressed in his casual clothes than those little wrestling speedos.
DARKSIDE WITCHES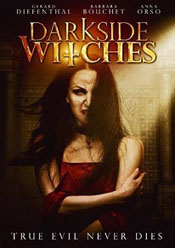 Man muscle and man ween! A bar scene is virtually softcore porn…that turns into hardcore gore. EEK!
DARKWALKER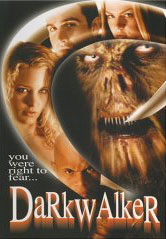 In this wicked low budget 2003 monster slasher, the lead male is an absolutely adorable dark haired guy. And the over the top redneck sheriff is a big bear goon. His muscles practically rip through his shirt, and his open collar displays some serious white fuzz!
DAWN OF THE DEAD (ORIGINAL)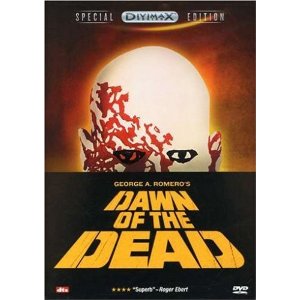 Late in this film, Tom Savini, special effects master (don't know what went wrong on this film featuring zombies with blue-painted faces), shows up as a biker, with a built body and the tightest jeans that show off his nice meaty tush. Plus, he sports a 1970s gay porn star mustache that even straight guys were wearing back then…yummy.
DAYS OF DARKNESS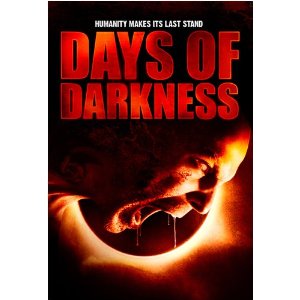 These undead are going to be feasting on some prime cuts of filet mignon because there is an A1 Steak Sauce worthy trio of men in this film, including the adorable lead, a strikingly handsome gay character, and a seriously pumped bald black daddy!
DEAD & BREAKFAST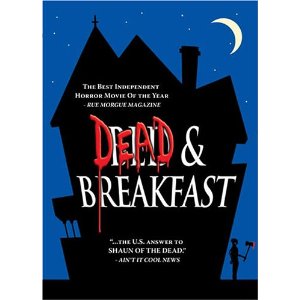 Awesome slapstick horror comedy. For starters, I have a thing for Jeffrey Dean Morgan, who plays the bearish, bearded sheriff here. He's also the dad (daddy!) on Supernatural. But the real hunk sneaks up on you in this one. Erik Palladino proves to be adorable as the film progresses, with a great little bod. He never gets undressed, but it's easy to see all his muscles—and his thick lips are mesmerizing….
DEAD AND DEADER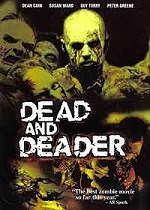 Dean Cain as a cute half zombie…that's shirtless a few times.
DEAD AND GONE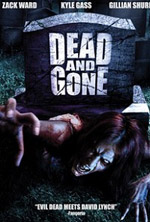 Leading man has a hot bod, and shows it off in the shower, including the booty.
DEAD AND ROTTING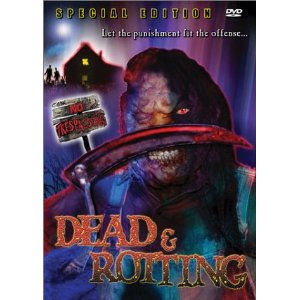 A low budget flick about three men who go up against a witch. The lead actor, Stephen O'Mahoney, has a highly toned body—lean and perfect—and he spends much of the movie shirtless in either tight underwear or long johns.
DEAD DUDES IN THE HOUSE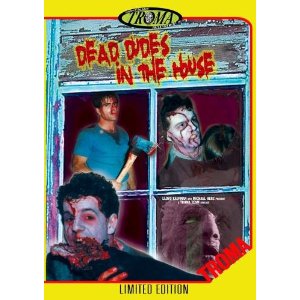 This film from 1991 looks like it was definitely filmed before 90s fashion came into vogue. The lack of budget is what makes this film so frickin' creepy. The lead male character has it going ON. Amazing body and tight jeans that show off all his assets.
THE DEAD HATE THE LIVING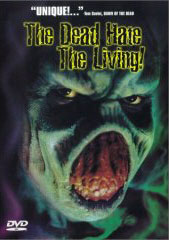 Cheesy, comedy camp zombie flick. One of the actors in this "movie-within-a-movie" walks around in a banana hammock in the first few minutes of the film! Okay, so he's painted yellow and spewing fake blood from the mouth, but he's got a nice bod. And the lead in the actual movie, Eric Clawson, has dark hair and an absolutely adorable soul patch.
DEADHEADS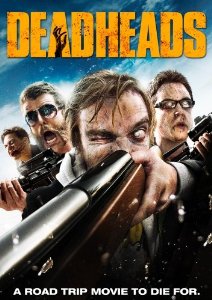 This zombie comedy features a hot black anti-hero. Beautiful face, beautiful bod, wears a white tank through most of the film, takes it off once, and is always shiny and oiled.
DEADLY EMBRACE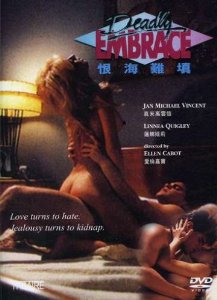 Muscular hottie strips to his underwear, plays with himself under the sheet, then showers and shows off the butt!
DEADLY LITTLE CHRISTMAS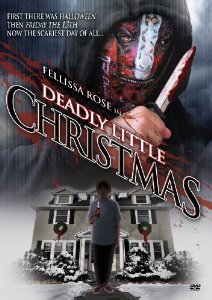 After the opening kill, we jump right into bed with a shirtless cutie!
DEAD MEN WALKING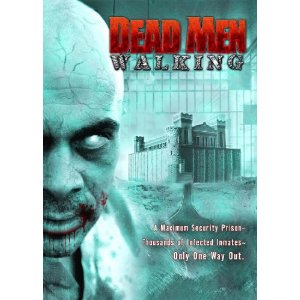 The first zombie prison movie to make my list (also see Zombie Death House below). Many people seem to hate this movie, but personally, it's one of my favorite zombie films in my collection. Since it takes place in a prison, it is LOADED with men. And the lead actor, Griff Furst, is just delicious, reminding me of a slightly more rugged Joey Lawrence.
DEAD SEASON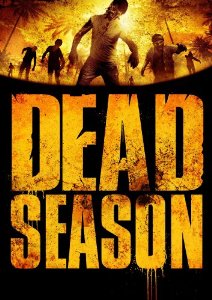 The rather average looking lead guy in this movie is so fricking hot for some reason. And he loses the shirt several times to show off an incredibly lean-muscled body with some nice fuzz on it.
DEAD SQUAD: TEMPLE OF THE UNDEAD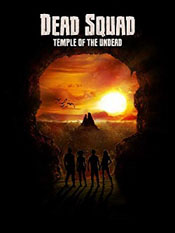 Tight body, tight square cut bathing suit.
DEADTIME STORIES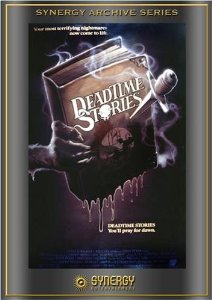 Scott Valentine, better known as Mallory's hot and stupid boyfriend on Family Ties, strips down and shows off the nice muscle ass.
DEAD TONE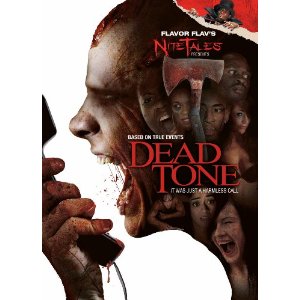 This slasher is loaded with clean-cut white boys and athletic black hunks. Plenty of shirts are removed, and in the end, the killer feels it necessary to shed some layers to do his dirty work in a tight fitting tank top that perfectly showcases his lean, muscular physique. Not to mention, one of them is the cute guy from Another Gay Movie.
DEATH POOL
Horror hottie Randy Wayne as serial killer who drowns women, which means he's shirtless a lot…and also shows off his pretty butt.
DEATH SCREAMS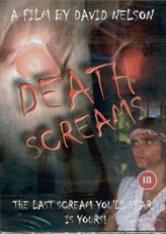 There's a male shower scene! And his very meaty butt is clearly on display through the shower stall door.
DEATH DO US PART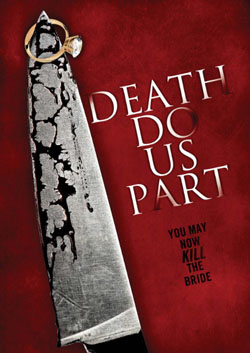 Hottie does a striptease until he's wearing nothing but an elephant G-string.
DEATH WARMED UP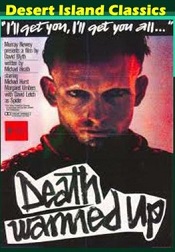 Michael Hurst of the 1990s Hercules show has a banging body in this flick and takes a long hot shower, showing off the bulbous booty and giving it a good soaping.
DEEP BLUE SEA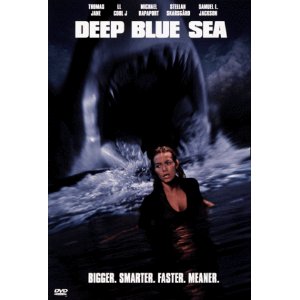 This cheesy attempt to bring back the "Jaws" genre totally grew on me, and I can watch it over and over. It helps that the absolutely stunning Thomas Jane is in a tight wetsuit the whole time. He would go on to color his hair black for The Punisher—a title I'd love to see him earn in a very different way! And let's not forget, ever-sexy LL Cool J is also in this film, but WAY too clothed.
DEEP IN THE WOODS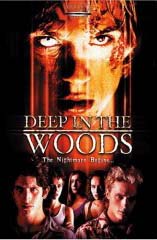 This French film is incredibly atmospheric and a nod to director Dario Argento. A young dark-haired guy has moments where he looks great, and a blond Adonis gets naked (you see butt). There's also some bizarre underlying, unexplained, homoerotic themes.
DEL PLAYA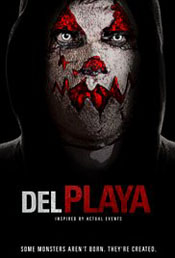 Cute guys with tight bods in this one, and they go shirtless on the beach.
DELTA DELTA DIE!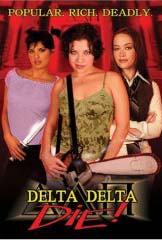 This is director Devin Hamilton's gayest movie simply because it's so over-the-top campy—it's definitely one that gay guys will be quoting. And just like in Bleed and Birth Rite, there are plenty of hunky guys naked during a shockingly elongated scene of full frontal nudity by a pool! The plot is that a bunch of sorority girls hack up hot and sexy jocks and bake them into delta delta pies….
THE DEMENTED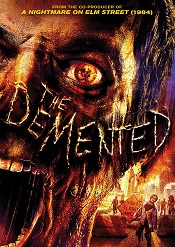 Shirtless cuties playing Slip 'n Slide at the beginning of this film.
DEMON RESURRECTION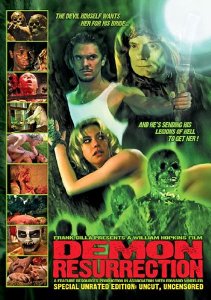 In this ghoulish zombie/demon flick with a 1970s retro feel, a lean and sexy stuff with long hair and goatee gets naked in the woods.
DEMONS 2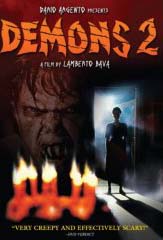 You just have to see the oiled up, shirtless gym bunnies in tight 80s shorts fighting off a pack of demons with dumbbells. Awesome.
THE DEN
A found footage film about video chatting—so naturally there's some major wiener wagging for the camera! Wow.
DENSE FEAR: BLOODLINE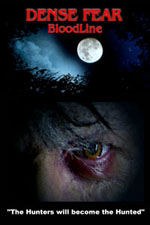 Director/star Tony Gardner makes werewolf transformations sexy again…and shows some side booty at the end of the film.
THE DENTIST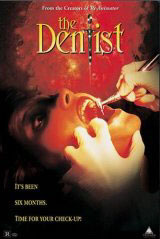 Dentist Corbin Bernsen inflicts some serious pain on those who make him angry. One of his targets is the pool boy—and let me tell you, this pool boy can skim the scum from my surface anytime! Be warned, there's also some over-the-top wicked teeth torture.
THE DEVIL'S DOLLS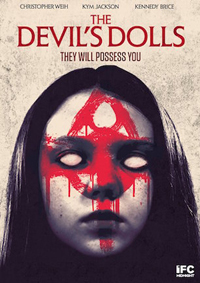 The lead cop is sexy enough as it is, but he also has to take on a possessed, shirtless pretty boy!
DEVIL'S NIGHT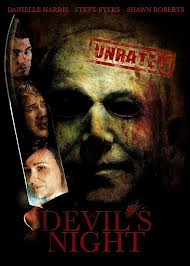 Beauty Shawn Roberts, who has played Wesker in Resident Evil Movies and looked hot as hell in A Little Bit Zombie, takes his shirt off in this one, as do several other frat boys with sweet bods.
DEVIL'S NIGHT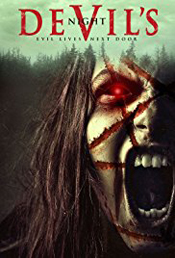 Some pretty boy bods in this one, and even a wiener, but pretty fades when the torture begins.
DEVOURED: THE LEGEND OF ALFERD PACKER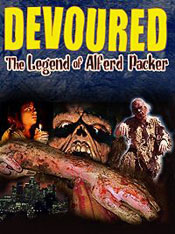 Muscle boy takes off his shirt to fight demons.
THE DISCO EXORCIST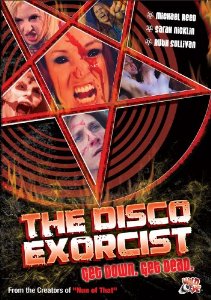 It's about a stud making a porn flick that gets overrun by his jealous, possessed ex-girlfriend. So, butts and wieners galore.
DISCOPATH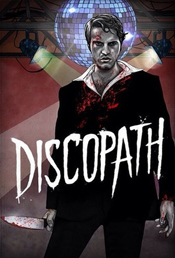 Furry, adorable killer dances naked (and does a 360 spin!).
DISMEMBERING CHRISTMAS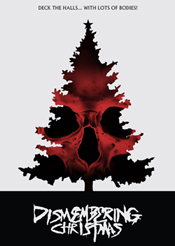 Quick flash of boy butt during strip poker game.
DITCH DAY MASSACRE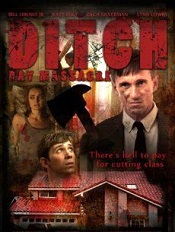 Cute boy runs around in a towel that keeps slipping down his waist.
DO YOU WANNA KNOW A SECRET
You'll find this slasher in bargain bins. But it's got a grown and muscular Joey Lawrence billed as Joseph Lawrence, adorable Chad Allen, and a hunky black guy. And they spend most of the film either shirtless or in wifebeaters.
THE DOLL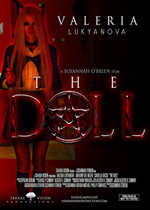 Mohawked pretty boy spends most of the movie shirtless.
DON'T ANSWER THE PHONE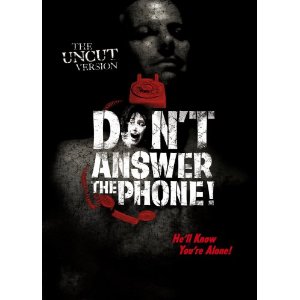 Honestly, it's kind of disturbing to find something sexy in this film, which I feel is more of a brutal misogynistic piece than a horror movie. It's about a psychotic Vietnam vet who rapes and strangles women. However, Nicholas Worth, the balding, beefy, bearish actor who plays the killer has a frighteningly powerful sexual presence on screen. He's shown shirtless in the very first scene, there's footage of him pumping iron, and he even appears in black underwear at one point.
DON'T BLINK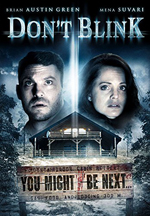 Some fine Brian Austin Green butt!
DON'T GO TO THE REUNION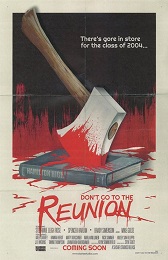 Along with plenty of other cuties, this throwback indie slasher stars beefy boy Mike Goltz, who gets shirtless and shows off his meaty butt—as it gets prodded by a poker!
THE DOOMS CHAPEL HORROR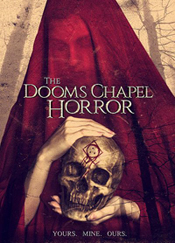 It's not every day that a horror flick starts by focusing on a farm boy working in the fields shirtless.
DORIAN (aka: Pact with the Devil)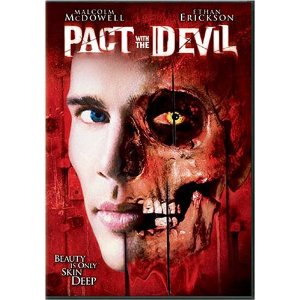 This horror retelling of Oscar Wilde's The Picture of Dorian Gray stars stunning Ethan Erickson, who gives head to a popsicle in Jawbreaker. You get so much more of him and his ripped physique in this film.
DORM OF THE DEAD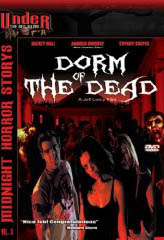 This totally low budget zombie flick starts off promising with a techno-trance track and an adorable college type with dark hair on a bed in his tank top and jeans—much focus on his crotch! The cute college types in jeans persist, but you have to ask yourself…why do all the good ones get eaten??? There's even a hot college professor…who looks like a college kid.
DOWN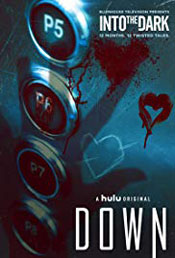 Stuck with a stud—and his bare ass—in an elevator.
DREAD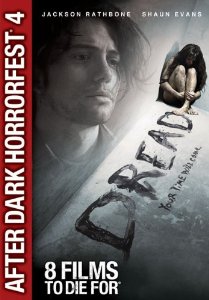 We see a couple of man butts in this one, including one guy dropping trou right in front of another guy who seems uncomfortable with the fact that he wants to check out the buns!
DREAMANIAC (1986)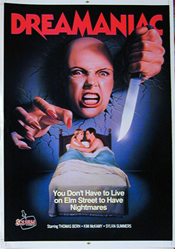 It's a David DeCoteau slasher from the 80s, and it's loaded with his favorite thing—males in tighty whities.
DR. GIGGLES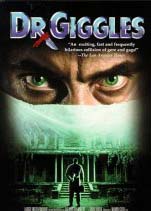 A tight-bodied surfer dude with huge nips takes a bath with a condom in this one.
DUDE BRO PARTY MASSACRE III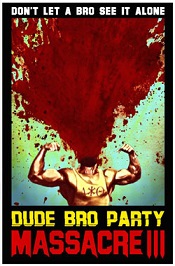 The hunky leader of this frat gets his chance to pose shirtless, and later on, a muscle stud flexes his muscles big time.
DUST DEVIL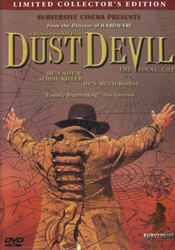 The mega hot lead in this film runs around shirtless a lot, and also turns into a demonic creature at times. You know how hot a guy is when he can go all demon face and you still want his hot bod.
DYING BREED
Man butt pumping away during a sex scene.
DYSMORPHIA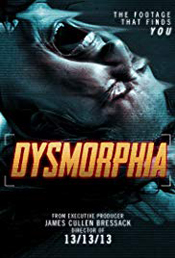 Cutie in a G-string!
EDDIE THE SLEEPWALKING CANNIBAL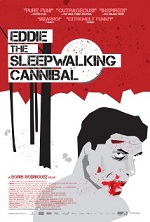 Eddie sleepwalks (and cannibalizes) in his tighty whities.
THE 8TH PLAGUE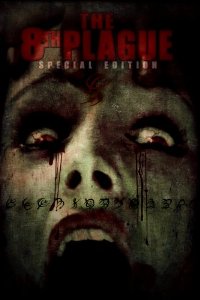 It's brief, but you do get a look at a cutie's booty in this creepy demon/zombie flick.
THE EDITOR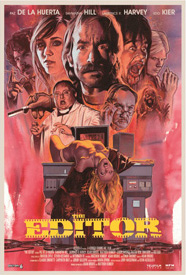 Butt, chest, and full frontal shower scene!
THE EERIE MIDNIGHT HORROR SHOW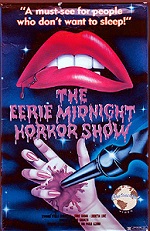 The devil comes back as a handsome man and we see his butt.
ELDER ISLAND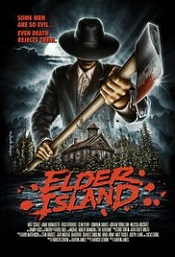 Leading man shows off his rippling torso briefly after sex scene.
ELVIRA: MISTRESS OF THE DARK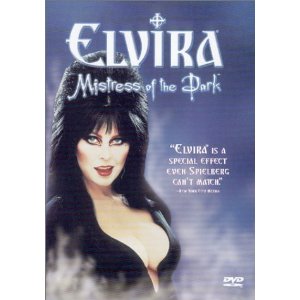 My favorite goth diva did her gay fans right casting the God-like Daniel Greene as her love interest in this campfest. He's a big hunky football player type and plays it dumb in this film, which makes him all the more sexy! In the 1990s, before she'd made her second film, Elvira's Haunted Hills (which features a shirtless hunk who doesn't speak English!), I went to her book signing in New York City, and the conversation went just like this:
ME: Elvira, when are you going to make a sequel to Mistress of the Dark?
CASSANDRA PETERSON (her real name): I'm workin' on it, honey.
ME: Well, you must cast that stud from the first movie again.
CASSANDRA: Ooh la la! He was HOT! (dramatic pause followed by a conspiratorial whisper) I heard he's working at a Home Depot in Ohio!
EMPIRE STATE OF THE DEAD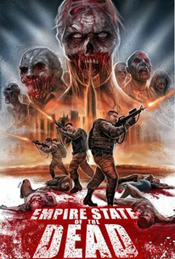 A muscular zombie fucker bares all in this one.
EVERYONE MUST DIE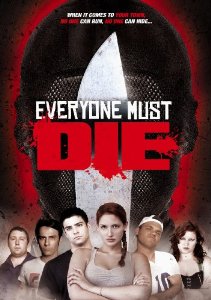 Possibly one of the most obnoxious "wigger" characters gets shirtless when getting a wrap-around by another guy. The adorable lead male also shows off a banging upper body. Both guys have nice big nips, the lead male has nice tats on his shoulders.
THE EVES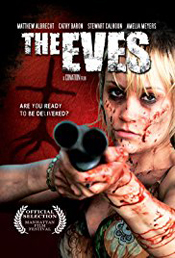 Backwoods horror and some horny guys makes for shirtless action.
EVIL BREED: THE LEGEND OF SAMHAIN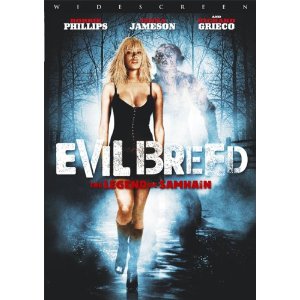 This inbred killer family flick has an appearance by Richard Grieco. Although I hate when he has long hair, he spends most of his onscreen time shirtless. And finally, much later in the film, there's some cute man tush during a shower scene.
EVIL FEED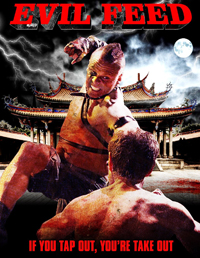 One muscle stud after another in this splatter flick about a restaurant that makes dinner out of the losers in a martial arts competition.
EVIL LAUGH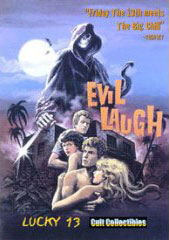 After the initial murder scene in this late 80s slasher, we're treated to TWO shirtless muscle men in tight jeans! And one of them is Scott Baio's brother! In fact, there are hunky shirtless men throughout this flick: one in a spiked collar and black undies, one in tight shorts…who gets naked and has his butt squeezed by another man! And don't miss the ridiculous scene of white people dancing to cheesy 80s dance music. It's hysterical—as is the killer, who heckles when claiming victims.
EVILSPEAK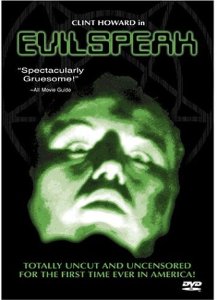 Some man butt in a locker room scene and lots more in a shower scene.
EVOLVER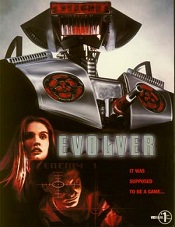 A killer robot stalks a naked stud in a locker room!
EXISTS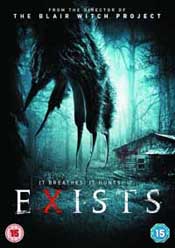 Quick glimpse of man butt in this found footage flick, plus hottie Roger Edwards runs around shirtless, showing off his tight bod.
EXPOSURE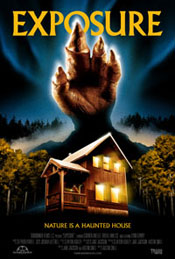 Title says it all. Shirtless hottie in a cabin in the woods.
FATHER'S DAY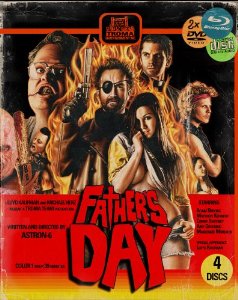 It's difficult to think "hot" when you watch this exploitation film, which is heavy on serious gay content. But there is man butt and ball sack, plus a bearded dude with an amazingly hairy chest.
FEAR NO EVIL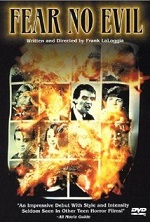 Juicy butts in a locker room shower scene…that concludes with a gay kiss!
FEAR OF CLOWNS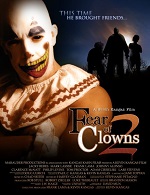 The killer in this franchise is a hunky bald clown who never wears a shirt.
FEEDING THE MASSES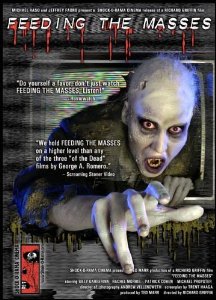 One of the hot, hot leads gets naked and gets off while watching a bloody nasty zombie attack.
FEVER LAKE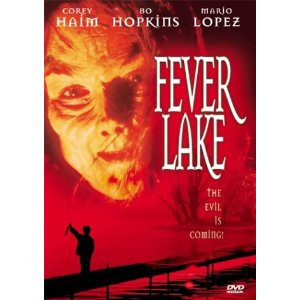 Mario Lopez. SHIRTLESS.
THE FINAL DESTINATION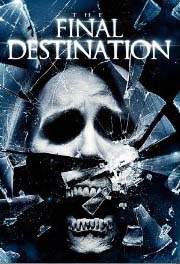 The fourth installment of this series has two cuties, and both get shirtless! One comes out of a cabana after sex with his bathing trunks so low he's showing crack in back and fuzz up front! His death is also very interesting. You could say it's death by anal…
FINAL STAB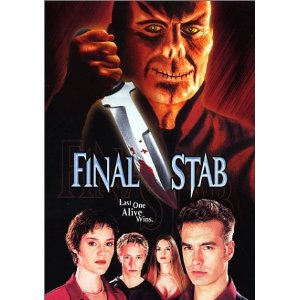 Call the Guiness Book of World Records! This slasher starts with a MALE shower scene! Of course it does—it's a David DeCouteau film. As with all the director's flicks, this is loaded with cute guys. Also watch out for a blond who's got a tight, rippled body when he appears in only his black tighties.
FLESH EATER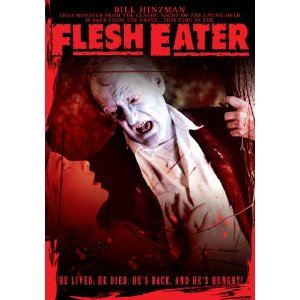 S. William Hinzman is the man who played the very first zombie you see in the original 1968 Night of the Living Dead. About 20 years later, he cast himself as the lead zombie in his unofficial follow-up loaded with cute and muscular guys with bad 80s haircuts and tight-tight-tight 80s jeans. Men today don't fill jeans the way they used to.
FRACTURED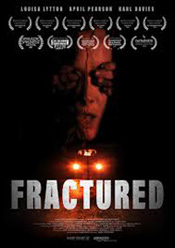 Invading a home is tempting when a shirtless hottie is walking around.
FRAT HOUSE MASSACRE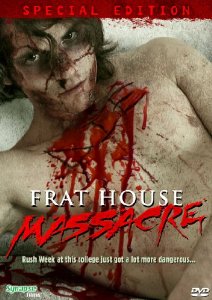 Tons of men in only tighty-whities, bare butts, including a hairy one, sadistic homoerotic hazing—and even gayer stuff in the deleted footage on the DVD.
FREDDY VS. JASON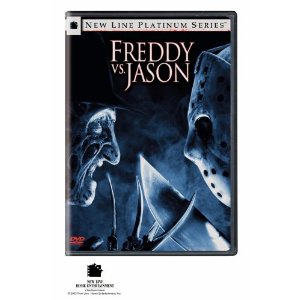 It doesn't get any sexier than Freddy and Jason getting nasty together. Just kidding. Young stud Jesse Hutch didn't shave his chest or armpits for the camera. And Brendan Fletcher, who has done his fair share of horror flicks, pushes his cute bare buns up against a piece of plexi-glass in this one.
the FRIDAY THE 13th franchise
There had to be at least a few studs in this long running series, but it took until part 3 for the fun to begin. Jeffrey Rogers, a cute dark haired guy with a smooth lean body, goes shirtless, and has a habit of walking on his hands…which makes for a messy death scene in part 3. John Shepherd, lead actor in Part 5: A New Beginning, goes shirtless a lot, and has a tight, ripped body. His character Tommy is brought back in the next installment, unfortunately, Shepherd doesn't reprise the role. His isn't the only nice, shirtless body in this film, either. In the ninth installment, Jason Goes to Hell, a total muscle stud takes off all his clothes during a tenting scene, and you see plenty of views of his buns. The real shocker…he didn't SHAVE them! Finally, in the reboot/remake whatever you want to call it, Supernatural cutie Jared Padalecki is pumped in a tight t-shirt, plus there's another fine-bodied man shirtless.
THE FRIGHTENING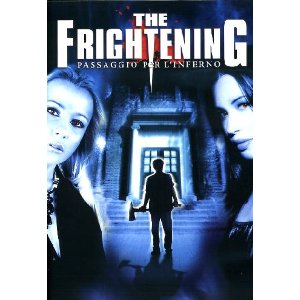 Director David DeCoteau works his homoerotic magic—plenty of incredible young bodies in TIGHT underwear.
FRIGHT FLICK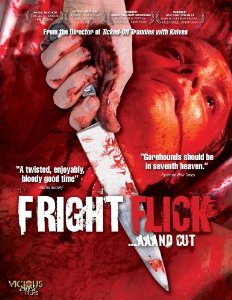 The most frightening thing is the HUGE fricking boobs that open the film. But along with the boobs comes a goofy cutie who shows the bod, some butt, and a fleeting glimpse of the balls. Plus, the lead male is adorable.
FRIGHTWORLD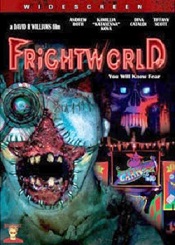 Hottie reopening an old haunted attraction gives it his blessing…by getting naked and showing off the butt during a sex scene.
FROM BEYOND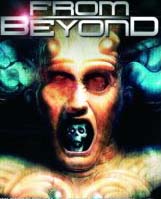 The real treat in this film is to see horror icon Ken Foree running around in nothing but a banana hammock! And horror movie staple Jeffrey Combs shows off his very well-defined body in a shirtless scene.
The FROM DUSK TILL DAWN franchise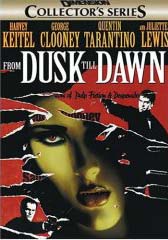 The awesome first film stars not only the ever-sexy George Clooney, but special effects master Tom Savini, still looking good and beefy, with a little something extra in the crotch area…. Like 'em Latin and beefy? Then look no further than Part 2: Texas Blood Money. Raymond Cruz is shirtless for his entire run in this film. Short and stocky with full lips and thick dark hair. Yum. He does push-ups for the camera, then does push-ups…with a woman beneath him. So much of the scene focuses on his body and face—and the sheet falling down off his butt.
FROM VENUS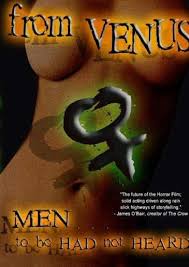 When alien mistresses in leather invade a small town, you can bet there are plenty of shirtless men. In bondage.
FRONTIERS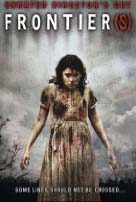 This nasty French film has a hottie who looks just like Eddie Cibrian with bleached blond hair—he takes his shirt off for a quick peek, but soon after, doesn't quite look the same anymore…. Meanwhile, there are also a couple of muscle meanies, one who gets shirtless and one who runs around in a tank top the whole time.
THE FUNHOUSE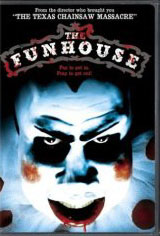 They just don't get any 80s cuter than the male lead in this film—who wears a nip hugging shirt…and tight jeans! What a hottie!
GERMAN ANGST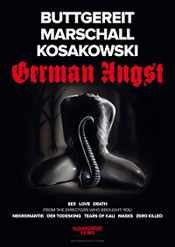 You see total man dick and balls up close in this anthology…but they don't get a happy ending.
GERM Z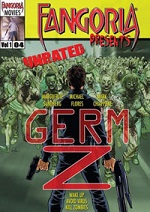 Hunky guys, hunky shirtless zombie!
GHASTLIES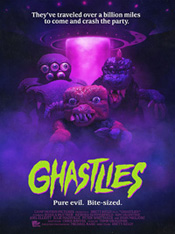 Hottie in tight boxer briefs.
GHOST STORY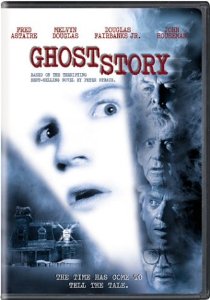 80s horror staple Craig Wasson falls out of a window sunny side up…and then flips over-easy for a rear view. Just ignore the horrible green screen effects going on beneath him as he falls….
GHOULIES IV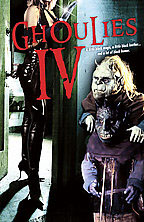 The series went complete camp with this final entry, which is loaded with slutty chicks. The saving grace for the gays is Peter Liapis. A phenomenal feat, the filmmakers managed to get him back from the FIRST movie 9 years before! In that time, he went from pretty boy to MAN. Here, he's rugged and beefy. He takes off his shirt quite a bit—although, he's surprisingly got no hair on his meaty chest, making me suspect he shaved it. There's also a close-up of bare-butt, but I can't be sure that it isn't a butt double.
GHOUL SCHOOL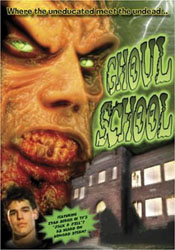 Low budget flick with a high school swim team turning into demons—including two buff demons in speedos!
THE GINGERDEAD MAN SERIES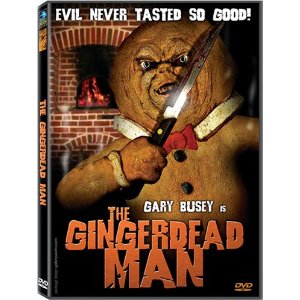 Part 1 has a cutie with nice arms in a sleeveless shirt. Part 2 ups the flesh with hotties in open jumpsuits. And part 3 has a shirtless roller disco stud in suspenders.
GORE, QUEBEC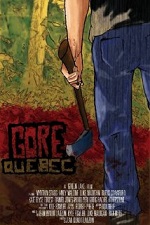 A hairy beary guy runs into the water naked at night on a dare, so we get a glimpse of some big booty.
GOTHIC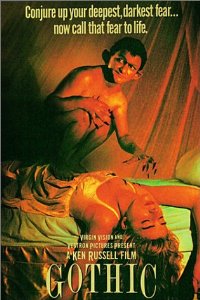 Julian Sands naked on a roof and he has an ass of death.
GRACE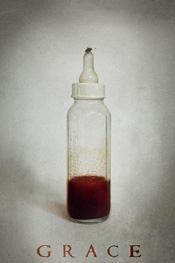 Don't mind the nipple. There's man booty at the beginning of this film during a sex scene.
GRAVEYARD DISTURBANCE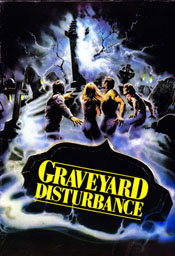 It may be a made-for-TV movie from the 1980s, but a pretty boy gets shirtless.
THE GREEN MONSTER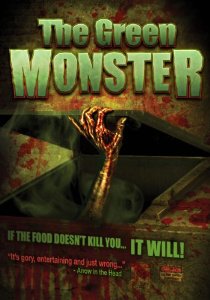 The sleazy bear psycho in this one gives us some major pumping butt action when he's screwing one of his victims.
THE GRUDGE 2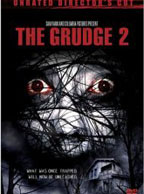 Way too many school girls running around in this sequel, but there is one scruffy young stud who showers while his Asian girlfriend gets grudged to death in the bedroom. When he comes out of the shower, he is in a very low hanging towel, and he's got that gorgeous V definition framing his treasure trail. You know just what I'm talking about….
HACK!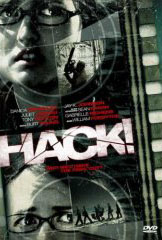 Muscle jock hits the surf in a thong.
HALLOWEEN II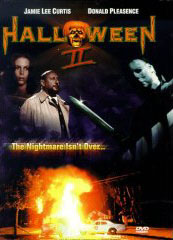 Leo Rossi made his mark on the genre starring in all the Relentless films. But before that he had a great nude scene and a great body and butt in this film. Get a great look at his meaty mounds when he steps out of a hot tub.
HALLOWEEN III: SEASON OF THE WITCH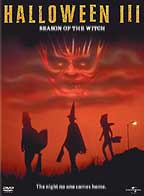 Yes, the one that has nothing to do with Michael Myers. Watch it as a standalone with no expectations and it's a pretty creepy concept. Anyway, Tom Atkins, a daddyish mustached man who is no stranger to horror films, shows his derriere when he gets out of bed.
HAPPY BIRTHDAY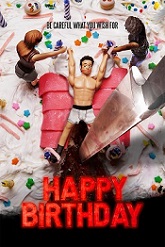 Cutie Matt Bush runs around in little panties for a majority of the film.
HARD ROCK NIGHTMARE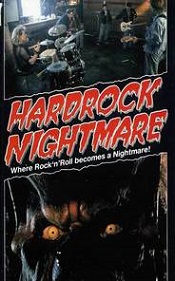 The boys are pretty—especially the one who takes his shirt off.
HAZARD JACK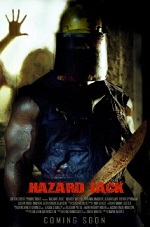 Plenty of man flesh in this one, and the guys even do a strip tease.
THE HAZING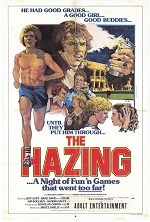 Two pledges have to do a run through the woods in their jockstraps!
THE HAZING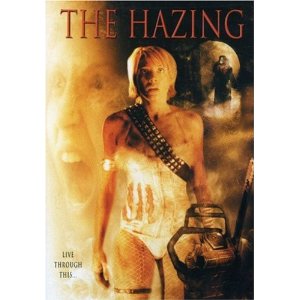 If there's hazing, of course there are men in undies! It actually kicks the movie off—but they are in bra and panties. One of them is Asian cutie Parry Shen, who is no stranger to horror movies. A blond cutie spends time in a wifebeater, leather pants, and spiked collar.
HEADSPACE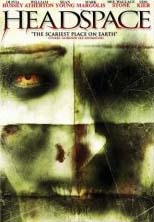 What a tease. Two fleeting scenes where you get glimpses of the cute derriere of a nice looking bearded blond guy.
HELL BABY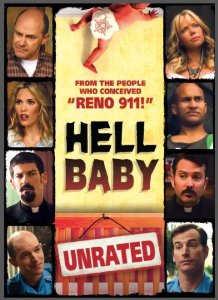 Comic actor Rob Corddry shows off his hairy chest in this one, and maybe his butt. Not sure if it's him or a stunt butt.
HELL NIGHT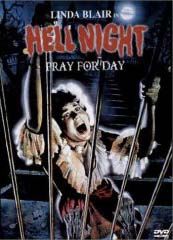 80s men, 80s men, everywhere, including Vincent Van Patten (son of Dick Van Patten of the TV show Eight is Enough—and also one-time bionic boy on the Six Million Dollar Man) has an amazing body—and runs around in print boxers!
HELLRAISER III: HELL ON EARTH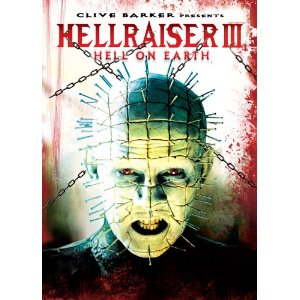 Muscle stud J.P. Monroe runs around practically naked, his body glistening with oil, which makes this one of the most memorable of the series for gay guys!
HELLRAISER: DEADER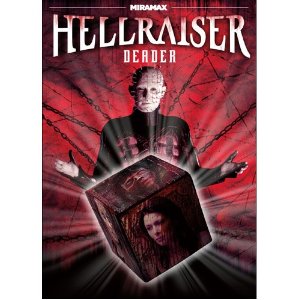 There's a subway of debauchery in this installment of the series, and on it, not only do we see some man butt, there's full-frontal as a young pretty boy passes by. Plus, a black hottie walks around in nothing but tight jeans–with his body noticeably oiled up!
HELL TOWN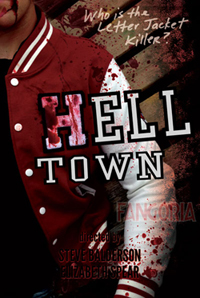 Shirtless jocks galore…and a jock in a jockstrap.
HELLWEEK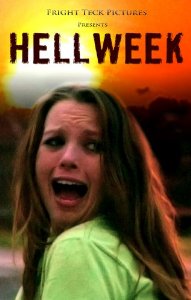 Frat movie! One beefy muscle stud blesses us by spending a good portion of the film in only overalls. There are also a few other shirtless guys, including a smooth tight body and a nice furry chest.
HERE COMES THE DEVIL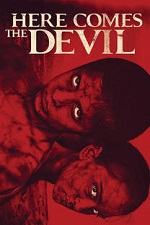 A crazed killer strips down at the beginning of the movie and shows off his butt.
THE HIKE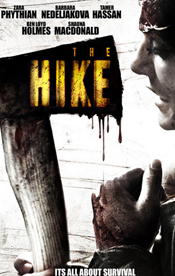 When girls head into the woods, there are sure to be guys! And they are cute as hell, furry, and get naked, front and back, while skinny dipping.
HIDE AND CREEP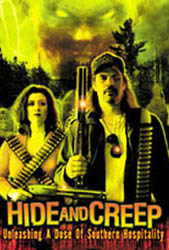 This low-budget zombie movie practically begins with a guy walking around naked. He's a little out of shape, but he's got a chubby butt with some peach fuzz…and you even see some serious frontal!
HIDE AND GO SHRIEK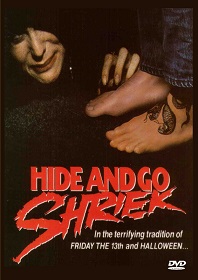 A trio of 80s hotties gets shirtless…and one shows off his bare butt.
THE HORDE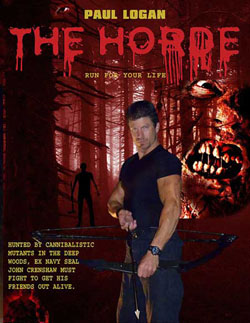 Horror hunk Paul Logan shows off his ripped body shirtless, and also gets wet during a fight with a cannibal, making him look even more edible.
THE HORROR SHOW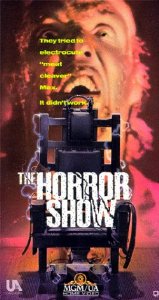 The killer uses a girl's voice to convince a dude to take off his shirt. It actually doesn't take much convincing. Dude has a rockin' bod.
HOSTEL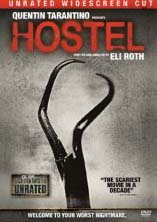 Way before this film gets gruesome and disturbing, lead actor Jay Hernandez lights up the screen as a bad boy and somewhat of a jerk. Keep an eye out for the sauna scene (another character spreads his butt cheeks!) and also Hernandez getting down to his boxer briefs!
the HOUSE OF THE DEAD series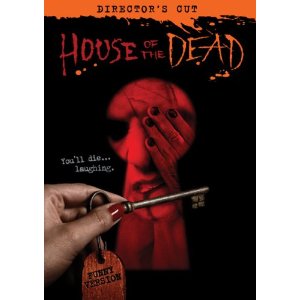 People HATE these films! It's perfectly cheesy—particularly because of the obnoxious clips of the actual video game thrown into the middle of the action. The treat for hunk hunters in part 1 is adorable Will Sanderson. He looks like an all-American class clown. At one point he gets on all fours and arches his back, leaving his tight jeans to stretch taut against his bubbly buns. Magnificent. I think the zombie action is better in Part 2: Dead Aim. And there are hunky army men of every race and nationality—all mostly shirtless in a locker room scene. You can practically smell the jockstraps.
HOUSE OF WAX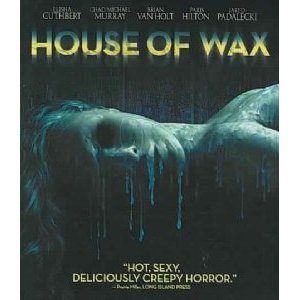 Another movie horror fans seem to hate that I thought was a load of slasher fun and fear. There are plenty of cute guys, too, including Chad Michael Murray of One Tree Hill, who looks the most manly I've ever seen him in this flick, Jared Padalecki of Supernatural, muscular and black Robert Ri'chard (who shows some skin!) and a rough but sexy man named Brian Van Holt.
HOUSE ON ELM LAKE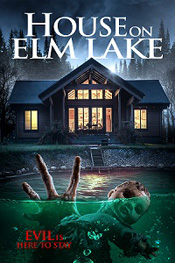 The main cutie spends a lot of time shirtless, has a scene in undies, and even gives some side butt.
THE HOUSES OCTOBER BUILT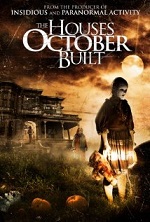 A bearded bear dances around in pink boxer briefs.
THE HOWLING franchise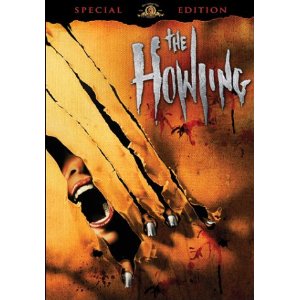 Not only does the original classic werewolf film boast incredible special effects and scream queen Dee Wallace-Stone, but it also features her bearish and, sadly, late husband, Christopher Stone. I've had a crush on him since 1978 when he was Lindsay Wagner's boyfriend on The Bionic Woman. In The Howling, you get a quick glimpse of his tush…and he goes beyond being a bear….! The goofy sequel, Your Sister is a Werewolf, with its bad makeup effects and exploitation of female bodies, manages to slip in some man candy. The blond male lead is quite cute, looks great in tight 80s jeans, and even shows some nice pecs and nips. One of the male werewolves has a great body in human form, but we're mostly teased with it, although there's a great bare back scene (no, not that kind of bare back). Finally, there's a really bizarre moment where there is a major close-up on the muscle butt and thighs of some guy who's hitchhiking in TINY tight shorts. In fact, he becomes a victim within moments—his butt gets more camera time than his face. It doesn't get any better than that! Then there's Part 4: The Original Nightmare. The absolute gorgeous Michael T. Weiss of the TV show The Pretender co-stars. While he has really horrible long 80s hair, he's got sexy George Michael facial scruff, and his hairy chest is on display constantly (and no, not as a werewolf). There is a small role by a muscular blond actor named Antony Hamilton, and he is so hot he would have upstaged Michael if he'd been in the film more! And let's not forget the "reboot," The Howling Reborn. Loads of college cuties, numerous shirtless and oiled studs.
HUMANOIDS FROM THE DEEP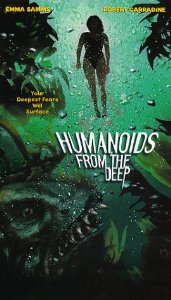 Man butts during a skinny-dipping scene, and the baddie in the film has a buzzed head, a bubble butt, and walks around with his shirt open to show off the chest.
HUMANS VS. ZOMBIES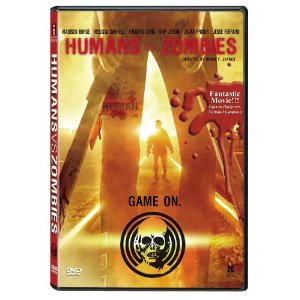 Almost the beginning, on the beach, tight jeans, shirtless, hot body. College boys and burly police abound. A sexy lead with Jason Priestley 1991 sideburns gets momentarily shirtless…
THE HUNTER'S BLOOD (1986)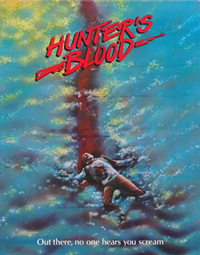 Major focus on a tight torso being suds up in the shower in this backwoods flick.
THE ICE CREAM TRUCK
Woman moves into a new neighborhood, and the hot young thing next door does some work for her, sans shirt.
ICED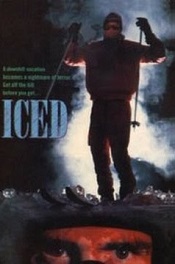 A guy does cocaine in the nude – plenty of butt shots.
IDLE HANDS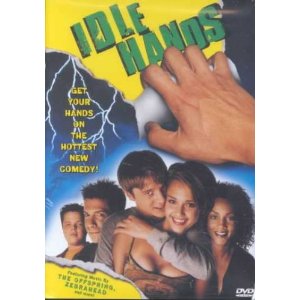 There are no hot studs in this one, but it makes my list for one reason only—it is the only evidence I have that the "Chiller" hand with six fingers actually exists! If you grew up in the 1970s, you may have seen this promo for horror late shows on broadcast TV. This short animated clip was always more scary than the movie showing. And just imagine what a hand with six fingers could do to you…. Okay, now I'm just being plain gross.
I KNOW HOW MANY RUNS
YOU SCORED LAST SUMMER
Shirtless cricket players left and right—and one in a thong!
I'LL ALWAYS KNOW WHAT YOU DID LAST SUMMER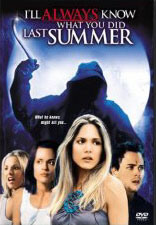 WHY??? You may ask yourself. Believe me, this third film in the series is a total rehash of the original, with a lame ending. But there is one stud moment. A blond lifeguard with a sweet torso and some knobby nips.
I'LL BURY YOU TOMORROW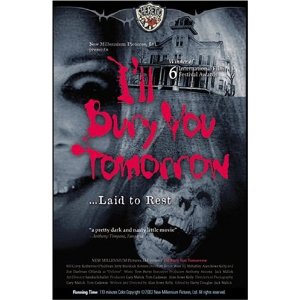 This low budget gore fest is super schlock, so if you're strictly into mainstream stuff, beware. The reason it makes the Stud Stalking list is because a man named Jerry Murdock, who plays the sheriff investigating odd goings-on at a funeral parlor, is so incredibly sexy, with chiseled features, spiky graying hair, gorgeous eyes, and a hunky, masculine physique. He plays a dual role as his own brother, looking like some serious rough trade in his disguise, showing off more of his muscles in tight jeans and tight T-shirt. I could look at this man all day.
INSECTICIDAL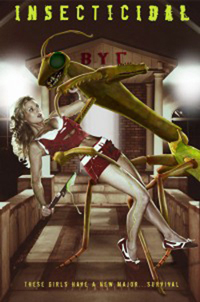 It may take place in a sorority house, but we get two bare college boy butts.
THE ISLAND OF DR. MOREAU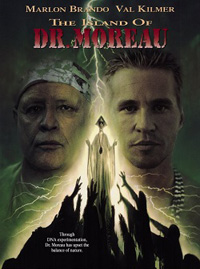 Val Kilmer at his finest, in just short shorts.
ISLE OF THE DEAD
Seriously…shirtless, military muscle zombies at the end of this flick.
I SURVIVED A ZOMBIE HOLOCAUST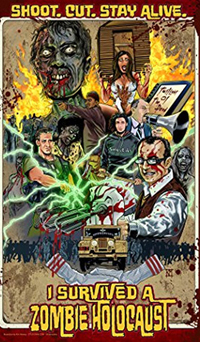 No surprise that the hunky "hero" of this zombedy walks around wearing nothing but a cock sock. His body is to die for—and then come back from the dead to eat.
IT WATCHES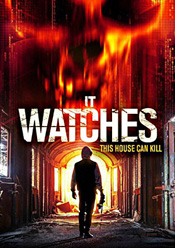 Whatever it is, it watches horror hottie Ivan Djurovic for this entire film, and he's shirtless several times.
JACQUELINE HYDE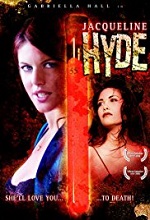 When a bodacious babe drinks a potion that makes her horny, she surrounds herself with a bunch of sexy guys who show off their bods and butts.
JAWBREAKER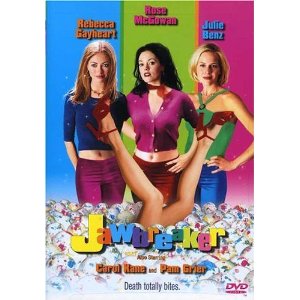 Not exactly a horror movie, this black comedy has vicious girls, murder, camp, and many of my fave scream queens. Rose McGowan's character has a boyfriend with a delectable body. While he's practically naked, she makes him suck on an ice pop. HOT.
JAWS 3-D & JAWS THE REVENGE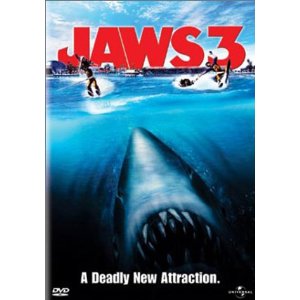 The worst sequels have the best bods! There's a small appearance in the beginning of 3-D by a mega-hunk who quickly becomes fish food, and Mario Van Peebles spends a lot of time in water in the fourth installment.
JEBADIAH'S AXE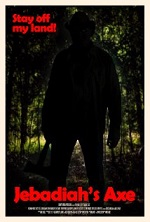 HOT sheriff, plus another middle-aged hottie shows off his ass and chest.
JEEPERS CREEPERS 2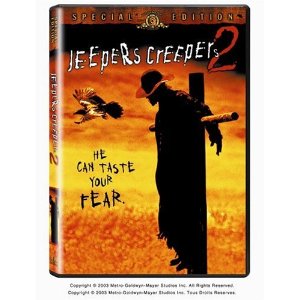 A cheap thrill ride in more ways than one. Personally, I could watch both Jeepers Creepers movies over and over again. This one is loaded with frat boy types who, at one point, lie across the top of a school bus, all sunbathing shirtless.
JOHNNY GRUESOME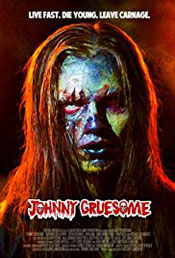 Pretty boy punk gets shirtless a few times.
THE JOKESTERS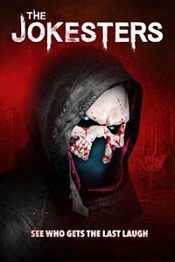 Boys will be pranksters—and so they get naked and cover their junk with their hands in this one.
JOSHUA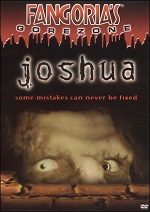 Cute leading man has horrific dreams…but wakes up screaming, shirtless, and sweaty each time.
KILLER BASH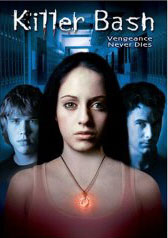 DeCoteau is at it again. Fraternity boys in their undies, with particular attention to the erect nips of a real hottie doing bench presses as the boys all pump iron shirtless!
KILLER CLOWNS FROM OUTER SPACE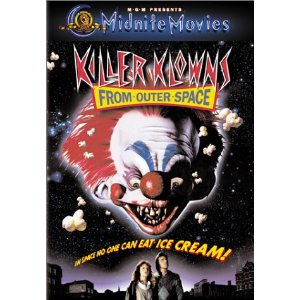 An 80s cheese classic—if you hate clowns, this one will actually freak you out. The two lead males, one dark haired and blue-eyed, the other a blond cop, are both adorable in that 80s kinda way. Tragically, there's no shirt removal!
KILLER INSTINCT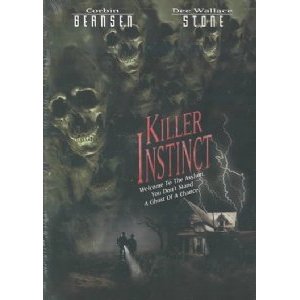 Aside from the fact that this slasher has an appearance by scream queen Dee Wallace-Stone, there are a few cute victims—I mean—men. The hottest of the bunch, a dark and muscular guy, gets tied to a bed completely naked with just a small cloth over his crotch….
KILLER PINATA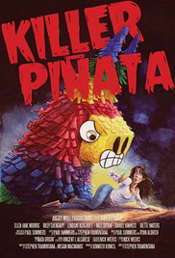 Mega stud in sex scene wears a nipple chain.
KILL GAME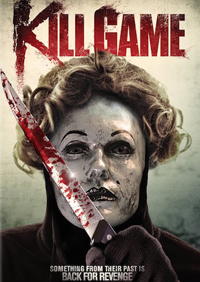 Naked pretty boy flexes every muscle…as he tries to get out of his bindings while hung upside down, about to be toasted like a marshmallow.
THE KILLJOY SERIES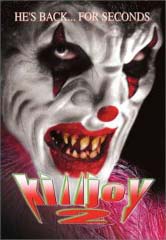 The low-budget blaxplotation sequel Killjoy 2 features the beautiful Charles Austin. Deep dark skin, full lips, sexy goatee—and a HOT body and big nips he shows for only a quick moment! What a tease! Be warned: Killjoy is one creepy M.F.er! Part 4, Killjoy Goes to Hell features a white stud who plays a bailiff in hell (don't ask) and wears a tiny gladiator outfit through the whole movie (again, don't ask…just look).
KILL YOUR FRIENDS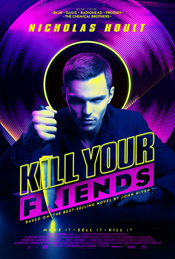 Lean-bodied killer gets naked and shows off the butt briefly.
KILL ZOMBIE!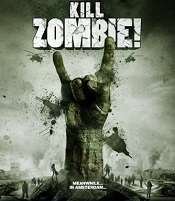 There's a very hot shirtless black stud throwing a pool party at the beginning of the movie. Sadly, he's not a main character.
KLOWN KAMP MASSACRES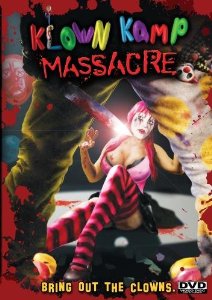 You get some big clown booty in this one!
LAKE DEAD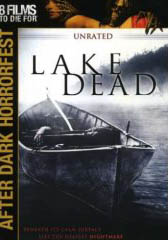 The lead actor is so pretty, with a great body, and appears shirtless.
LAKE NOIR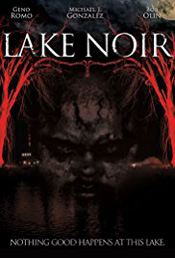 Group goes camping in the woods, hunk takes off his shirt and flexes while everyone gawks.
LAS VEGAS BLOOD BATH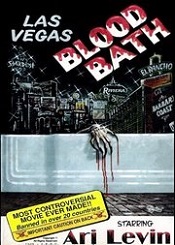 A guy mutilates women in this shot-on-video trash, but there's an 80s daddy prancing around in a Speedo before any of that even starts.
LEECHES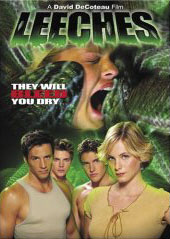 David DeCoteau gone wild, creating a 50s-style bad special effects monster movie with softcore exhibitionism! SO many hot young men in speedos, some HUGE nips, and even an older very hot swim coach who shows off some sexy, hairy armpits! I don't know how DeCoteau focuses so much on male physiques yet never seems to get the boys in anything less than their underwear!
THE LEGACY
Sam Elliott's ass. That is all. That all you need.
the LEPRECHAUN franchise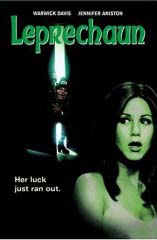 In the late 80s, if you needed an all-American, football hero type, you called on actor Ken Olandt from April Fool's Day, who is the lead opposite Jennifer Aniston in the first campfest, showing off his muscles in a tank and tight jeans (Ken also appears in a G-string in the non-horror 80s film Summer School!). Part 4: Leprechaun in Space stars Brent Jasmer, who can tug on my gravity any day. He's a Sylvester Stallone clone gone horribly right, and he gets more horror cred for appearing in scream queen Linnea Quigley's "Horror Workout." Once back on earth, Leprechaun goes ghetto for the next few sequels. African-American men don't get much more beautiful than Anthony Montgomery from Leprechaun in the Hood. And wait until you see Rashaan Nall shirtless, showing off his Marky Mark body. HOL-Y! Lead actor Laz Alonso of Back 2 Tha Hood has a face that is a work of art. Simply beautiful. As a bonus, he appears shirtless in his boxers…. And you thought there was no reason to watch the sixth installment in this series.
LITTLE DEATHS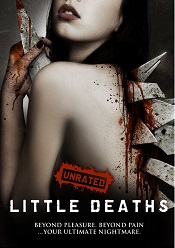 Man butt when a dude plays doggie for his girlfriend.
LITTLE WITCHES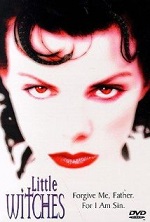 Where there are schoolgirls, there are shirtless boys! This time, it's a lean construction worker.
THE LOCALS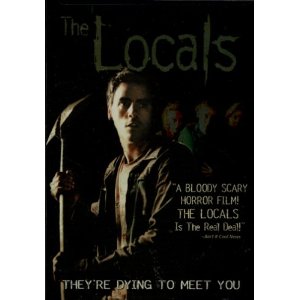 This one offers some surprises if you stick with it in terms of plot. But another reason to watch is because the dark-haired lead is such an unassuming cutie!!!
LORD OF ILLUSIONS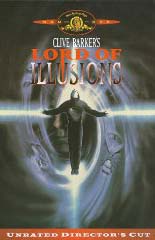 An odd stage performance by one of the lords of illusions in this movie features a bunch of tight muscled dancers in G-string leotards. And if that isn't enough, Scott Bakula is looking particularly tight in this film, with several sweaty shirtless/near naked scenes. Believe it or not, there's also full frontal! It's not Bakula, but it's still worth it.
LOST BOYS: THE TRIBE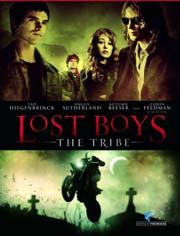 If you thought the boys were pretty in the original, wait until you see this gang of vamps.
LOVER'S LANE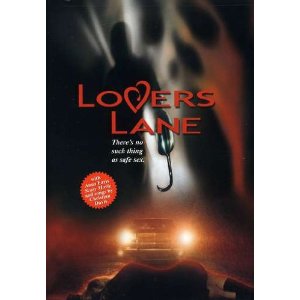 Now THIS is how you start a slasher about the hook man. A hunk with a gorgeous face falls out of a car on lover's lane with his jeans around his ankles, in his tighty-whities, with his shirt open to show off his hairy chest. Male casting is perfect all around. The young men are cuties, and the sheriff is one distinguished, chiseled daddy!
LUTHER THE GEEK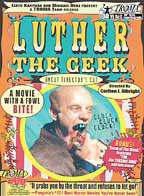 What a freaky slasher killer! You have to see it to believe it. It's actually quite disturbing. But there's a blond guy who, although nothing special, takes off his shirt…then gets down to his tighty-whities…then gets out of them completely to show off his lean body and cute butt…then has his girlfriend soap up his nips…then turns around so she can wash his back, at which point she playfully pokes him between the butt cheeks with the soap!
LYCAN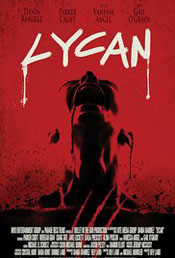 Big bear butt working overtime in a sex scene.