For everything about my music, including original songs I recorded, remixes I've done, and my Internet radio show, check out my music obsession page. Stay right here for the monster music!

To get in the mood as you peruse the list, you can listen to this techno rave version of John Carpenter's Halloween theme as done by…me! Actually, it's a track I masterminded with my music partner when I was in a synthpop duo.
(UN) HOLY HALLOWEEN HORROR SOUNDTRACK!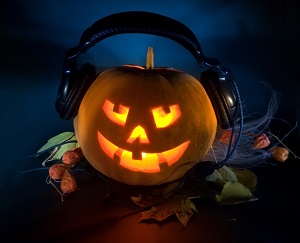 This is it. This is every song I have in my playlist to get me in the spirit during the month of October. Since I'm as much of a music whore as I am a horror whore, this list covers it all. There's the obvious and the obscure. Music from every decade since the beginning of the RnR era. Pop. Heavy Metal. Rap. New Wave. Punk. Goth. Disco. Electro. Techno. Motion picture scores. What's on your Halloween playlist?
TV SHOW THEME SONGS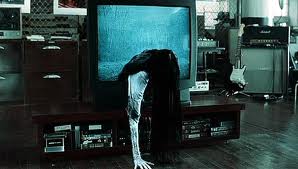 Addams Family / Alfred Hitchcock Presents / Casper the Friendly Ghost / Dark Shadows / Hardy Boys Nancy Drew Mysteries / Kolchak: The Night Stalker / The Munsters / Night Gallery / Tales from the Crypt / Twilight Zone
GENERAL HORROR MOVIE THEME SONGS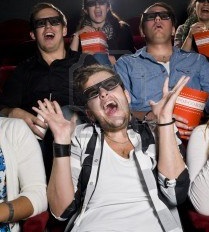 ABCs of Death 2 "Till We All Die" (Andre Roessier & Isabelle Greiwe) / Amityville Horror / Beetlejuice (Danny Elfman) / Brainscan Main Theme (George S. Clinton) / Christine / Creepshow / The Exorcist – Tubular Bells…Mike Oldfield / The Fog / The Lords of Salem "Three Sisters" / Puppet Master / The Omen / Suspiria…Goblin / Zombie 3 theme Sequence 8
THE BARN MOVIE SOUNDTRACK SONGS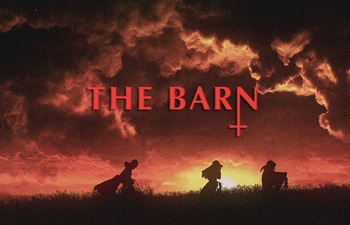 Wheary Falls / Main Titles / Meat Grinder / Harvest Hootenanny / Tricked The Treat
FRIDAY THE 13TH FRANCHISE SONGS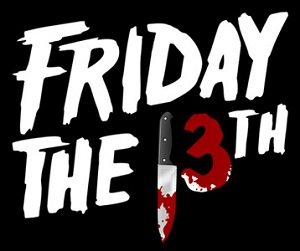 PART 1 – Overlay of Evil (Main Title) / Mrs. V Watches
PART 2 – Keep a Cool Head (Main Title) / Terry Looks for Muffin / The Chase – Sheriff Visits Villa Jason / Vickie Goes Up
PART 3 – Main Title / The General Store / In The Barn / Flashback to Meeting Jason / Hallucinating / Jason Dead in Barn – End Credit Title
HALLOWEEN MOVIE SOUNDTRACK SONGS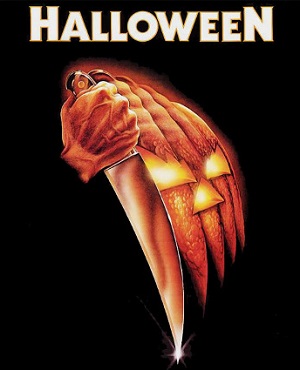 Halloween Title Song / Better Check The Kids / Laurie's Theme / Michael Kills Judith / The Shape Stalks / Still he Kills / Laurie's Theme 2 / Laurie and Jimmy / Chariots of Pumpkins (from Halloween 3) / Silver Shamrock Song (from Halloween 3)
A NIGHTMARE ON ELM STREET SONGS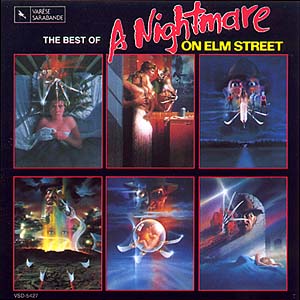 Elm Street Prologue / Main Theme / Dream Attack / Fountain of Blood / Jail Cell / Terror in the Tub / Elm Street 3: The Dream House / Elm Street 4: Theater Madness / Elm Street 5: It's a Boy!
Are You Ready For Freddy?…Fat Boys / A Nightmare on My Street…DJ Jazzy Jeff & The Fresh Prince
PSYCHO SONGS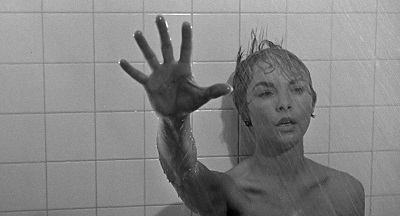 Psycho Main Title Song / Psycho Shower Scene Theme Song
Bates Motel…The Hitmen / Norman Bates…Landscape
10/31 MOVIE SOUNDTRACK SONGS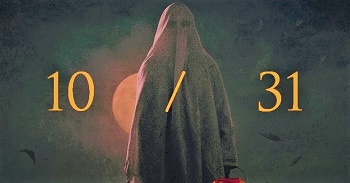 Malvolia's Halloween Monster Marathon Theme / Trespassers Part 1 / Trespassers Part 2 / Trespassers Part 3 / Halloween Blizzard of '91
VIDEO GAME SCORES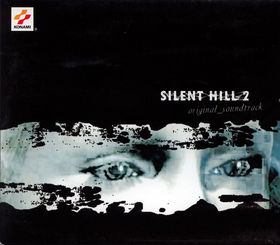 Black Fairy (Silent Hill 2) / Free From Fear (Resident Evil Nemesis) / Resident Evil Voice Intro
HALLOWEEN SONGS BY ARTIST
Accept – Monsterman | Demon's Night
AC/DC – Night Prowler
The Aliens – Destroy
Marc Almond – This House is Haunted
Altered Ego – The House Is Cursed
Amy Meredith – Monster
Anthrax – Medusa
Aqua – Halloween
AustenEx – My Dancing Devil
Barenaked Ladies – Grim Grinning Ghosts
Bauhaus – Bela Lugosi's Dead
BEF with Paul Jones – There's a Ghost in My House
The Big O – The Monster Mash
Blasterjaxx – Mystica (Werewolf)
Bloodsuckers from Outer Space – They're Out for Blood
Blue Oyster Cult – Don't Fear the Reaper / After Dark / Demon's Kiss
Bobby O – Frankenstein
Bollock Brothers – Count Dracula / Dinner with Dracula / Horror Movies / Mistress of the Macabre / Reincarnation Of / Woke Up in the Morning and Found Myself Dead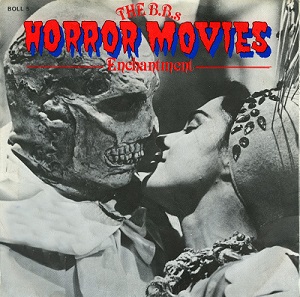 Adrian Bond – Redneck Zombie Blues / Redneck Zombies
Book of Love – Tubular Bells / Witchcraft
Bottin – Disco for the Devil
David Bowie – Scary Monsters
Martin Briley – Fear of the Unknown
Cadaver Club – Vampires Ain't What They Used to Be
John Cale – Jack the Ripper
Kim Carnes – Crazy in the Night
Chopin's Funeral March on Pipe Organ
Chvrches – Bela Lugosi's Dead
Concrete Blonde – The Beast / Bloodletting (The Vampire Song)
Alice Cooper – Chop Chop Chop / He's Back (The Man Behind the Mask) / Prince of Darkness / Shockdance (with The Dudes of Wrath) / Skeletons in the Closet / Teenage Frankenstein / This Maniac's in Love With You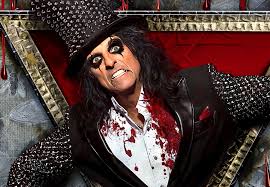 Cosmopolitans – Psychic Joan
Sophia Cruz – Ghost (hyp3d club mix)
The Cramps – Surfin Dead
Dado – X-Files Theme (Paranormal Activity mix)
Dangerous Toys – Demon Bell / Scared
Dead or Alive – Something in My House (mortevicar mix)
Chris De Burgh – Don't Pay the Ferryman
Depeche Mode – Ghost (Le Weekend remix) / PIMPF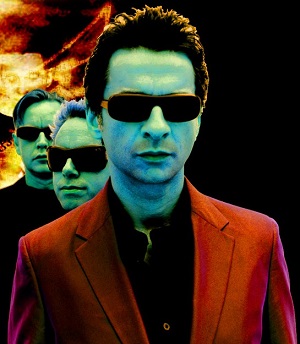 Devo – Monsterman
The Dickies – Booby Trap / Killer Klowns From Outer Space / Monster Island
Dio – Dream Evil / Faces in the Window
The Diodes – The City of the Dead
The Dirty Youth – Thriller
Disney's Legend of Sleepy Hollow – The Headless Horseman
Thomas Dolby – The Devil is an Englishman
Doug E. Fresh & The Get Fresh Crew – Spirit
Dragonette – Ghost
Sheena Easton – I Like the Fright
Dave Edmunds – The Creature from the Black Lagoon
Electric Guitars – Wolfman Tap
Electric Six – I'm the Devil
Elvira – Full Moon / Haunted House / Monsta's Rap / Zombie Stomp / 2 Big Pumpkins / 13 Nights of Halloween / Here Comes the Bride (The Bride of Frankenstein) (with Fred Schneider)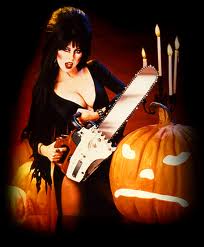 Emmon – Scream
Heidi Engel – Night Time Stalker
Engine Room – Fall of the House of U
Experimental Products – Nightmares Parts 1 & 2
Extreme – It('s a Monster)
Fabulous Poodles – Vampire Rock
The Faint – Evil Voices
Fawn – Monster House / The Headless Horseman
Felony…Shake the Demon
Al Festa – Living After Death
The Fibonaccis – Old Mean Ed Gein / TerrorVision
The Five Blobs – The Blob
Lita Ford – The Ripper
Frankmusik – The Fear Inside
Frehley's Comet – Something Moved
Glenn Frey – Flip City
Dominic Frontiere – The Invaders
Ghostland Observatory – Opening Credits / No Place for Me / Dancing On My Grave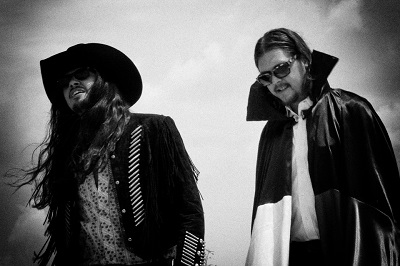 Girlschool – Love at First Bite
Andrew Gold – The Creature from the Tub / Don't Scream (It's Only Halloween) / Gimme a Smile (The Pumpkin Song) / Halloween Party / In Our Haunted House / It Must Be Halloween / The Outer Limits Theme Song / Spooky Scary Skeletons / Trick Or Treat / Witches Witches Witches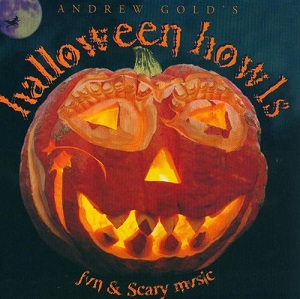 Grim Muzik –Scream (Close Your Eyes)
Grim Reaper – Fear No Evil / See You in Hell
GTR – Jekyll and Hyde
Harlequin – Superstitious Feelings
Headpins – You're Only Afraid of the Dark
Holy Noise – The Nightmare
Hoodoo Gurus – Death Ship
Human Sexual Response – Dolls
Icky Blossoms – Sex to the Devil
Billy Idol – Body Snatcher
Infernal – Dead or Alive
Invincible Spirit – Devil Dance
J. Geils Band – Fright Night
Jermaine Jackson – Escape from the Planet of the Ant Men
Michael Jackson – Ghosts / Is It Scary / Monster / Threatened / Thriller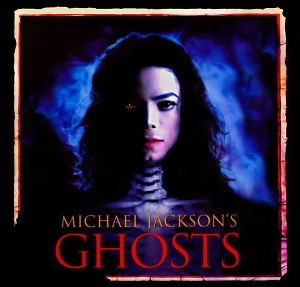 Jill Jaxx – Nightmare
Garland Jeffreys – Haunted House
Jyrki 69 – Last Halloween
King Diamond – The Spider's Lullabye | Shapes of Black | Let It Be Done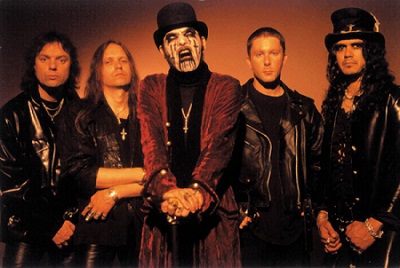 Kiss – Creatures of the Night
Kreeps – Be My Frankenstein | I Wanna Kill Kill Kill (alright) | Everyone I Went To School With Is Dead
Lady Gaga – Bloody Mary / Monster
Adam Lambert – Voodoo
Lambert, Hendricks & Ross – Halloween Spooks
Lamont – Flesh to Flesh
Land of Giants – Cannibal Dolls
Laughing Dogs – Zombies
Fedde Le Grand – Scared of Me
The Limousines – Haunted
Little Boots – Ghost / Magical
Lizzy Borden – Phantoms | Be One of Us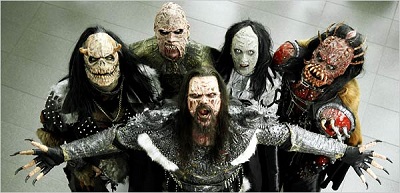 Lordi – They Only Come Out at Night / Beast Loose in Paradise / Would You Love a Monsterman? / The Children of the Night / Monster Monster
Alex Lotz – Creepy Campfire Stories | Halloween
Machinista – Ghost
Madonna – Supernatural
Manhattan Transfer – Twilight Zone
Mask Attack – Phantom of the Opera
Dave Matthews Band – Halloween
MC Hammer – Addams Groove
Meco – Love Me Dracula / Werewolf Loose in London – Werewolf Serenade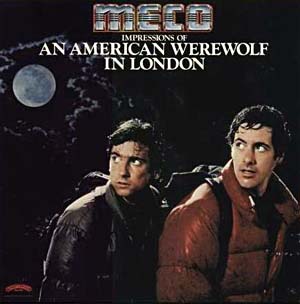 Men at Work – Dr. Hekyll & Mr. Jive
Mental as Anything – Spirit Got Lost
Men Without Hats – Devil Come Round
The Meteors – Your Worst Nightmare / Michael Myers / I Bury the Living / Corpse Grinder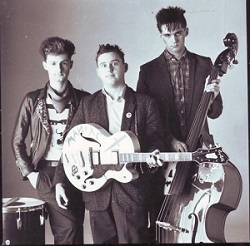 Midnight Syndicate – The Dead Matter Main Title / Sean Is In The Ground / Family Secrets / Fallen Grandeur / Haunted Nursery / Grisly Reminder / Alchemist's Chamber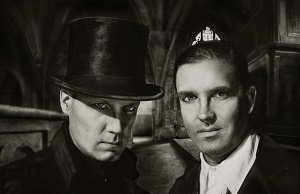 Ministry – Everyday is Halloween
Mi-Sex – Ghosts
Misfits – Crawling Eye / Scream! / Living Hell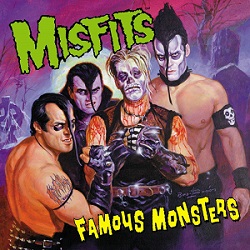 The MOANS – Halloween with Too Many You's
Monotones – Legend of Sleepy Hollow
Morrissey – Ouija Board, Ouija Board
Mysterious Art – Welcome / Das Omen
The Nails – Dig Myself a Hole
Night Club – Scary World | Vampires | Blood On Your Blade
Nudist Colony of the Dead Theme Song / Satan
Oingo Boingo – Dead Man's Party / Weird Science / This Is Halloween (Danny Elfman solo)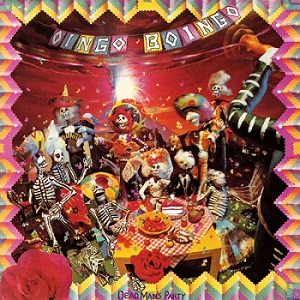 Panic! At the Disco – Nearly Witches (Ever Since We Met….)
The Panic Beats – The Butcher / Another Nail
Ray Parker Jr. – Ghostbusters
Bobby Boris Pickett – Monster Mash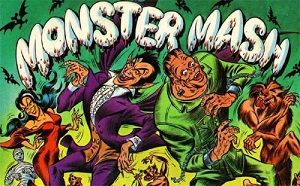 Pink is Punk & Benny Benassi featuring Bright Lights – Ghost
Plasmic Honey – The Funeral / Exorcism
Powerman 5000 – Footsteps and Voices
Praying Mantis – Lovers to the Grave
The Pretty Things – The Monster Club
Prism – Nightmare
Psyche – Haunted
Jimmy Psycho – Tales of Halloween
Ramones – Pet Semetary
Razorfade – Fear is Rising
Rebel Flesh – Moonlight Murder | Harvest | Shadows
Red Lipstique – Drac's Back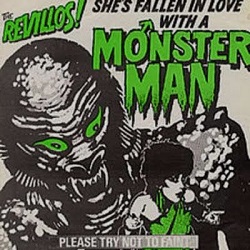 The Revillos – The Vampire Strikes / Do the Mutilation / She's Fallen in Love with a Monster Man / Graveyard Groove
Rihanna – Mad House
B.A. Robertson – Sucker for Your Love
Rockwell with Michael Jackson – Somebody's Watching Me
Mark Ronson, Passion Pit, and A$AP Ferg – Get Ghost
Run-DMC – Ghostbusters
Jennifer Rush – Witch Queen of New Orleans
The Scabs – Demons
The Michael Schenker Group – Attack of the Mad Axeman
Fred Schneider – I'm Gonna Haunt You
The Screaming Tribesmen – Date with a Vampyre
Secession – Sneakyville
Selebrities – Monster Mash
SHAKE – Invasion of the Gamma Men
She Wants Revenge – Tear You Apart
Sigue Sigue Sputnik – Frankenstein Cha Cha
Jumpin Gene Simmons – Haunted House
Siouxsie & the Banshees – Halloween
Sir Sly – Ghost (Kulkid remix)
Skillet – Monster
Skyhooks – Horror Movies
The Sounds – Panic
Speci-Men – Hex
SSQ – Tonight (We Make Love Until We Die)
Stacey Q – Trick Or Treat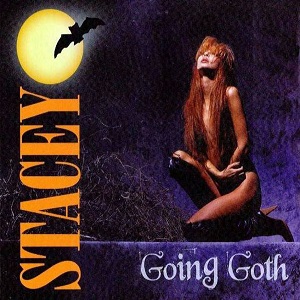 Jim Stafford – Swamp Witch
Surf Punks – Shark Attack
Teenage Bottlerocket – Dead Saturday / Haunted House
The 3-D Invisibles – They Won't Stay Dead /Vampires a Go-Go / Frankenstein Stomp / I Wanna Dig Up Bela Lugosi / Vampires from Venus / I Walked with a Zombie / Mars Needs Women / My Bloody Axe / Gorenography / Mail-Order Monster / Graveyard Rockin' / The Monster DJ / I Married a Monster from Outer Space / The Blob / Skeleton Rock & Roll / Creature from the Drive-In / Roll Over in your Grave / Blood Feast / To Love a Monster / Werewolf Party / Monsters from Across the USA / Cool Ghoul / Dinner with Leatherface / Stake in my Heart / The Island of Zombie Women / Midnight in the Wax Museum / Swamp Thing
A Thorn For Every Heart – Dead Man's Party
Justin Timberlake – True Blood
Toto Coelo – Dracula's Tango
Trash Monsters – Rockin' in the Graveyard
Trax – Watch Out for the Boogie Man
T.S.O.L. – Code Blue / Silent Scream / Blackmagic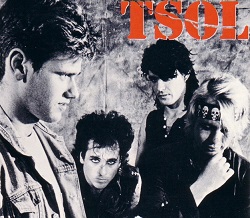 The Tubes – Attack of the 50 Foot Woman
Turbonegro – All My Friends Are Dead / City of Satan
Twisted Sister – The Beast
Twiztid – Down With Us / Mutant X / We Don't Die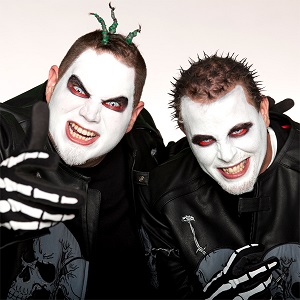 Greg Vandyke – Final Scene
Vibrators – Frankenstein Stomp / Wolfman Howl
Vicious Pink – Spooky
The Viewers – Monsters Rule OK
W.A.S.P. – Hellion / Tormentor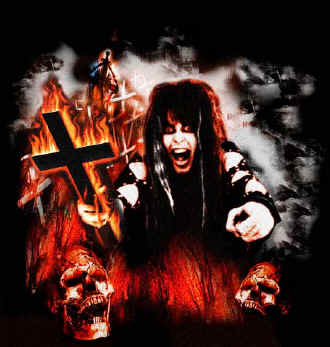 Whisper Mode – Killer on the Loose
Whodini – Haunted House Of Rock
Wolf Alice – Ghoster
Peter Wolf – Gloomy Sunday / Mars Needs Women
Weird Al Yankovic – Nature Trail to Hell
Yeah Yeah Yeahs…Heads Will Roll
John Zacherle – Dinner with Drac / The Bat / Happy Halloween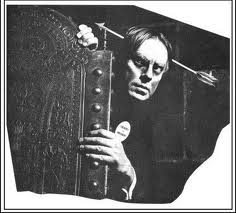 Zombie Girl – Creepy Crawler / We Are the Ones / I Want It / Bleeder / Rave of the Dead / Dead Inside / Halloween '09 / From Below / Blood, Brains & Rock n Roll / Creature of the Night / Living Dead Superstars / GoZombie / Dance of the Deadless Corpse / The Darkness / Bonesniffer / Symphony of the Living Dead / House of 1000 Corpses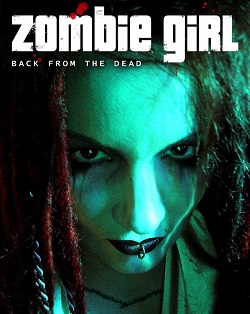 Rob Zombie – Living Dead Girl / Dragula
Zombina & the Skeletons – Zombie Hop / Spring Heeled Jack / Nobody Likes You (When You're Dead)