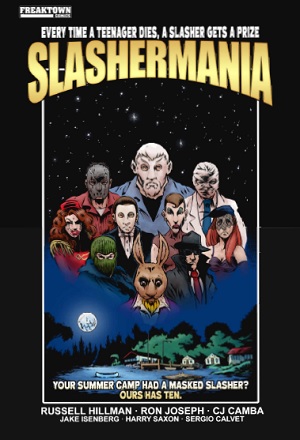 As a GenXer, I get the distinct pleasure of saying "you had to be there" to those who didn't live through the 80s.
Well now, you can get a taste of the 20th century's most totally awesome decade if you missed it, or bask in the memories if you were there, with the graphic novel Slashermania. And I mean graphic. Graphic sex and violence – just the way it was in the days of VHS horror and synthesized music.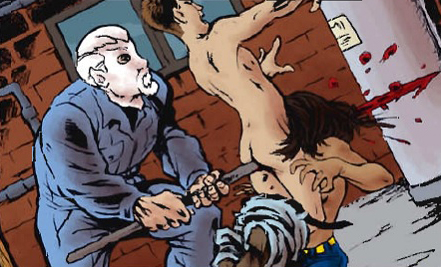 Written by Russell Hillman and brought to life visually through the artistic talents of Sergio Calvet, CJ Camba, Jake Isenberg, Ron Joseph, and Harry Saxon, Slashermania catapults us back to 1983 and into a very familiar scenario: a summer camp where teens tell stories around a campfire, do drugs, go off to have sex, listen to new wave music, and get hacked to pieces.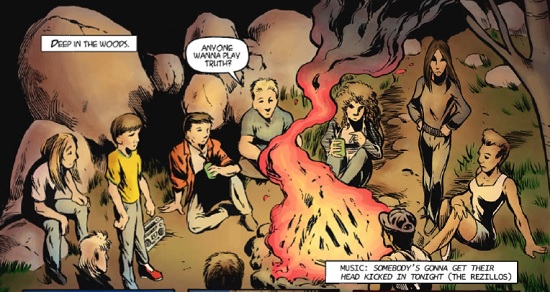 However, Hillman's story incorporates the evolution of horror, pop culture, and society over the four decades since the slasher era exploded to create a unique twist on the genre and put a fresh spin on the often cliché meta experience.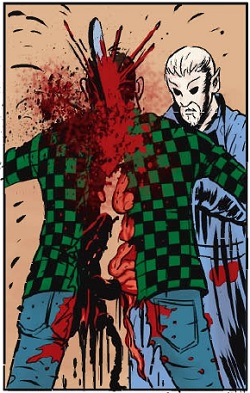 There are elements of reality TV, the body count is almost as high as the number of pages in the graphic novel, and there are enough killers in this one story to cover a decade's worth of sequels in one 80s slasher franchise.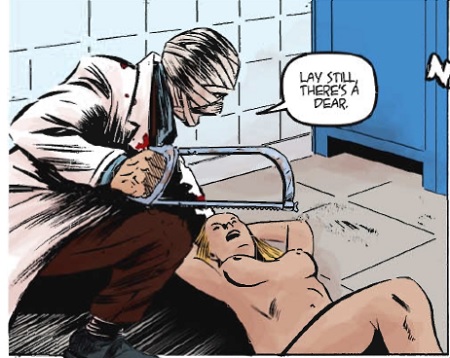 Best of all, Hillman more than makes up for the dismal number of positively portrayed gay and lesbian characters in 80s slashers, because Slashermania is loaded with them!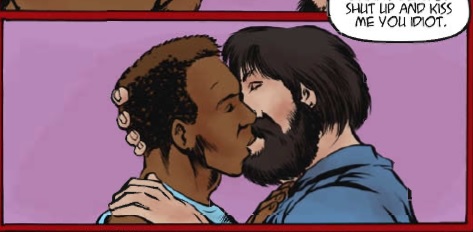 But don't worry. If you're a purist who likes your 80s LGBTQ characters to be the good old-fashioned threat to society, they're represented, too—and more fucked up than ever before.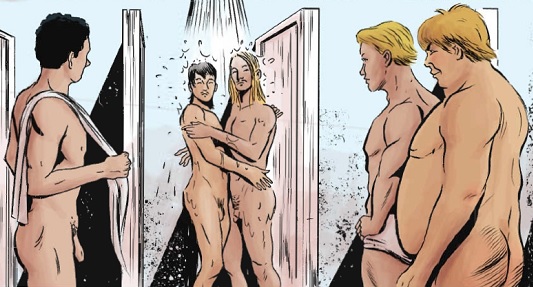 Yet even with its modern touch, Slashermania is firmly entrenched in the early 1980s. In fact, if you are hardcore 80s, you will appreciate the periodic call-outs letting you know exactly what song is playing in the background as the kids are puffing and blowing, including a soundtrack by the likes of The Go-Go's, Department S, Toyah, Joe Jackson, The Pretenders, Judas Priest, The Teardrop Explodes, Magazine, and The Clash.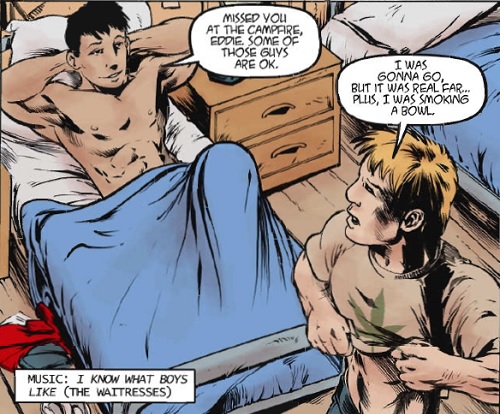 Slashermania is scheduled for a May 2017 release. For the latest information and updates follow @FreaktownComics on Twitter.