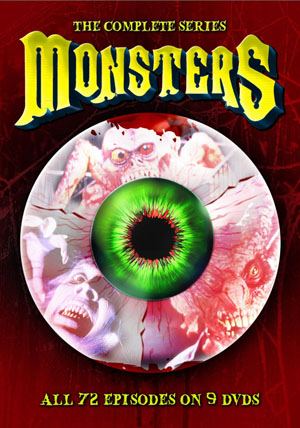 With so many "scary story" shows released in the 80s (Tales from the Darkside, Tales from the Crypt, The New Twilight Zone, Freddy's Nightmares, Friday the 13th: The Series, The Ray Bradbury Theater, Amazing Stories, The Hitchhiker), I'd say Monsters has to be one of the top shows to deliver true 80s horror every week. Stories ranged from campy to scary, and although they weren't all great, one thing was sure—there would always be some sort of ghoulish monster to make things better! The show also featured loads of my favorite faces of the era, so I've binged the entire series and selected just some of the highlights from each of the three seasons. There are a lot of highlights!
SEASON 1
"The Feverman"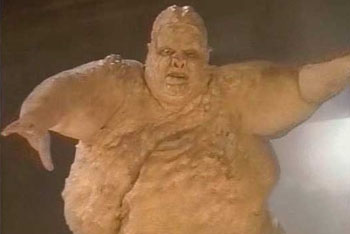 While I could do without it being a period piece, this tale features a man bringing his sick daughter to a healer, which leads to a battle against a hideous, obese she-creature. It's nasty!
"My Zombie Lover"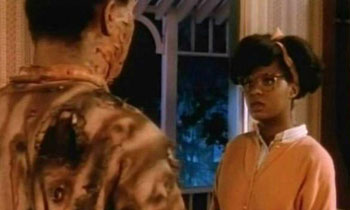 Fricking Vanessa Huxtable in a zombie story! She even kisses a zombie!
"Where's the Rest of Me?"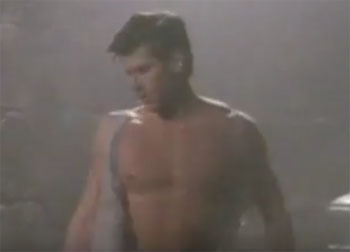 Meat Loaf does the Dr. Frankenstein thing…and builds a pretty dang buff monster.
"Sleeping Dragon" – The Professor from Gilligan's Island and a couple of other scientists score a mysterious, prehistoric capsule. What's inside is just as prehistoric—and still breathing! This is 80s creature feature fantastic.
"Pillow Talk" – A player brings women home on a daily basis…because his bed is hungry! B-movie queen Mary Woronov stars.
"Rouse Him Not" – Laraine Newman of Saturday Night Live plays an artist…with a big, gnarly warlock living in a pit in her basement!
"Fools' Gold" – Jeff Conaway and the chick who stole Jack Tripper away from Three's Company take on a troll in a cave.
"The Mother Instinct" – A couple wants to steal a plant worth millions from the woman's elderly mother, but it turns out something in the greenhouse is protecting her garden.
"Taps" – This one is deliciously gory for a regular TV show. A woman hacks up her boyfriend, but he comes back…piece by piece.
"The Match Game"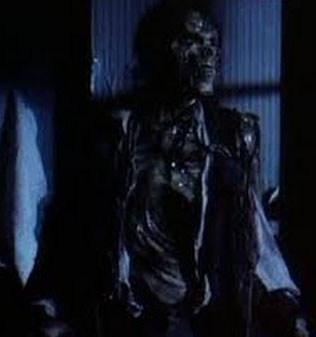 This is 80s teen horror perfection shrunk into a 20-minute short. Four kids sneak into a creepy old house, tell a scary story about someone rising from the grave, and soon discover that the story came true! Great atmosphere, great walking corpse, Ashley Laurence of the original Hellraiser, and Tori Spelling demonstrating that she missed her calling—she would have been a phenomenal scream queen. One of my all-time favorite episodes.
"Rain Dance"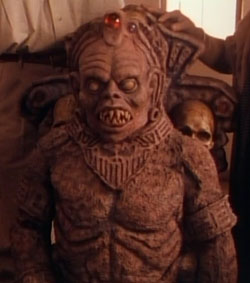 A couple buys a hideous looking Native American idol. Would you believe it comes to life?
"All in a Day's Work" – Horror fave Adrienne Barbeau plays a modern day witch who must summon a demon to defeat a client's doppelganger.
"La Strega"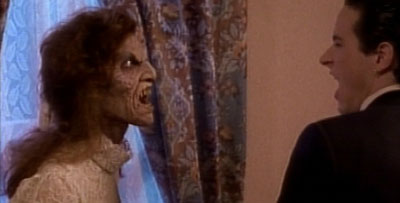 Linda Blair camps it up as a seductive witch who eventually shows her true face.
SEASON 2
"The Face" – Eek! After robbing and killing an old lady, a dude discovers her face is growing on his hand!
"A Bond of Silk"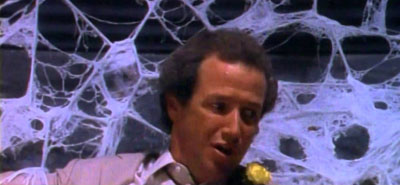 Lydia Cornell of TV sitcom Too Close for Comfort stars as a new bride who spends the night of her honeymoon trying to get her husband out of a giant spiderweb in their hotel room.
"Love Hurts" – Classic voodoo love spell goodness. When a woman uses a ritual to score a married man, she doesn't realize that even death won't do them part.
"Reaper" – When death comes knocking at the door of a man living in a nursing home, it's total grim reaper heaven!
"The Mandrake Root"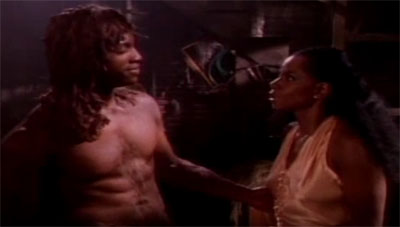 Singer Melba Moore stars! She finds a mysterious root in her basement, and it turns into a studly man! Unfortunately, he's looking to do more than just fulfill her sexual needs.
"Museum Hearts" – Things get creepy and sexy in a museum basement when a man and two women come face to face with a gnarly druid priestess.
"The Offering"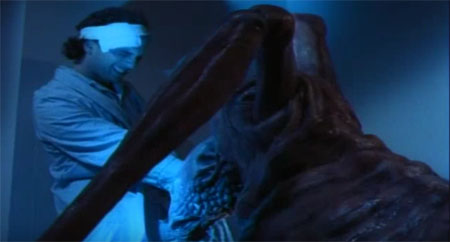 After a car accident, a very 80s cute male patient begins to see giant bugs attacking other patients.
"Far Below" – Freaky Deakies in the subway.
"The Family Man"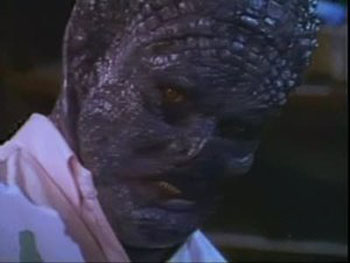 This episode about a kid who knows his stepdad-to-be is a monster was pretty much ripped off a few years later in the movie Stepmonster.
SEASON 3
"Bug House"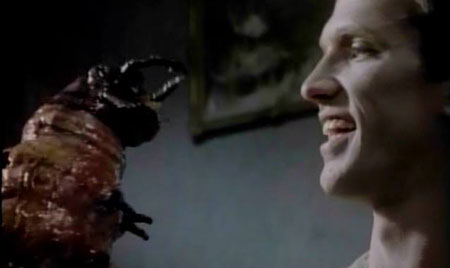 If the title doesn't tip you off, there's sex, pregnancy, birth…and bugs. Ew! It's hard to believe this was on regular TV back in the day. Dark, gritty, and gross.
"The Hole"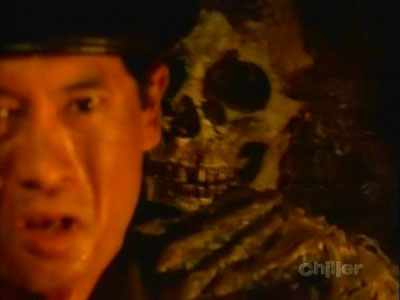 Even though it's historical horror (cringe) about the military (yawn), these guys are trapped in an underground bunker that has fricking skeletal zombies in its walls. Awesome.
"Small Blessings" – Julie Brown, Kevin Nealon, and David Spade, together in the 80s…with a killer on the loose and an odd baby in the crib! Campy horror comedy perfection.
"Shave and a Haircut, Two Bites" – This tale answers the question: Did Joey Tribbiani believe in vampires as a kid? Matt LeBlanc and Will Wheaton are two teenagers convinced that the two local barbers are bloodsuckers! There are some gay undertones to this one.
"The Young and the Headless"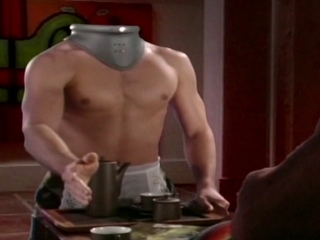 Okay, it's completely slapstick, but in this one, a husband hacks off the head of his wife's hunky lover and brings his bottom half back to life…shirtless…and dancing.
"A New Woman" – What better than Christmas for loads of rotting, walking corpses?
"Desirable Alien" – Debbie Harry in an episode about an illegal immigrant who claims to have a big deformity in his pants.
"A Face for Radio"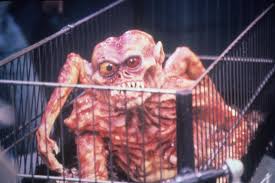 Trash talk show host Morton Downey Jr. was a blip on the fame radar, but he landed in this episode of Monsters as a radio host who doesn't believe in the paranormal until Laura Branigan brings in a mysterious creature in a cage.
"Werewolf of Hollywood" – good old werewolves in a movie studio.
"Hostile Takeover"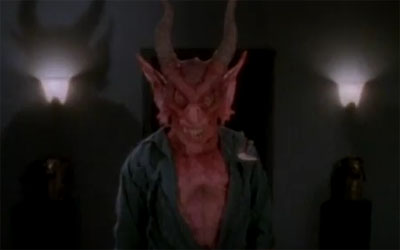 The real devil that is corporate America shows its true (red) colors at the end of this episode.