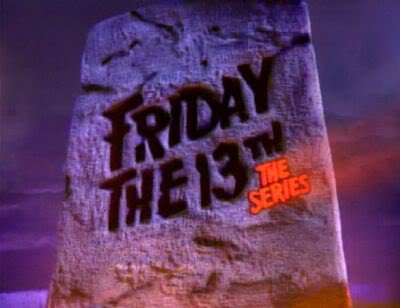 A year before Freddy slashed his way onto the small screen with Freddy's Nightmares, Frank Mancuso, Jr., producer of many of the Friday the 13th movies, had a hand in bringing the franchise name to a weekly series that had absolutely no connection to the movies or Jason Voorhees. Sure, the name may have drawn viewers, but teens hoping to see other teens slaughtered on a weekly basis were in for a huge disappointment. However, anyone who stuck with the series was in for a surprise—at the time, this was some of the edgiest horror to come to free TV yet.
The show is essentially a horror anthology series with each story based around the wraparound. Micki and Ryan inherit their deceased uncle's antique store, sell off all the contents, and then learn from their uncle's good friend Jack that each item was cursed and must be hunted down before people get hurt.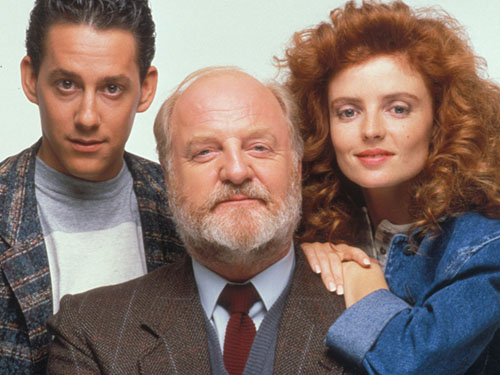 Each episode has the trio pursuing a particular object, and thankfully, they never find it until after someone does get hurt! While the three main characters play a part in each episode, most of the time the stories play out like episodes of Tales from the Crypt. There are so many good ones along the way, from slashers to the supernatural, so I've broken down my favorites from each season:
SEASON 1
"The Inheritance" – In the premiere episode, cousins Micki and Ryan inherit an antique store from their uncle. Meanwhile, a little girl gets a creepy killer doll from the store. Considering the show's title, it was smart to start the series with a slasher-esque episode…that predates Child's Play by a year!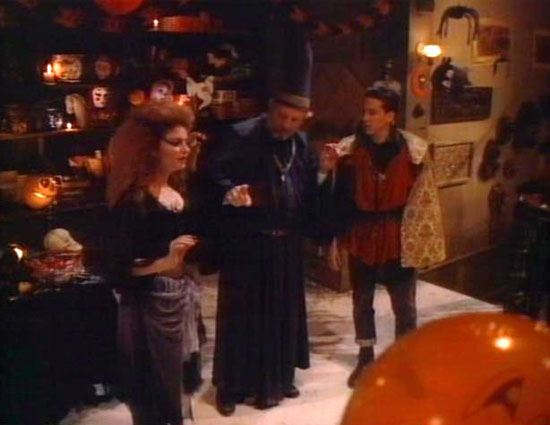 "Hellow'een" – This is the ultimate Halloween party episode. Plus, the cousins' uncle returns as a ghost from the other side, and the undead tag along.
"Root of All Evil" – A slasher episode! A gardener turns killer thanks to a cursed mulcher. This one even starts with a rake to the head kill!
"Tales of the Undead" – The 80s sci-fi horror vibe is perfect in this one about a robot-like comic book monster that comes to life. It stars Mr. Hand from Fast Times at Ridgemont High!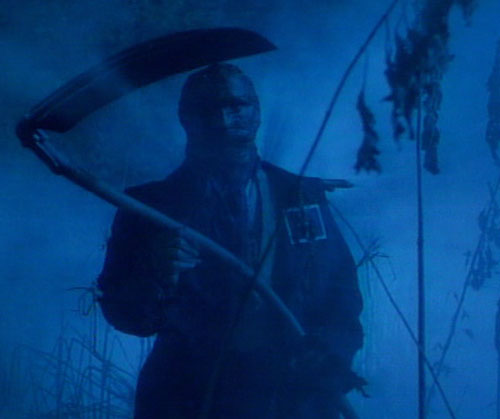 "Scarecrow" – Killer scarecrow with a scythe, and it (be)heads right into awesomely 80s slasher territory.
"Faith Healer" – Always love an episode that shows us the horror of religious freaks…and makes sure they get what they deserve for how they treat others.
"The Baron's Bride" – This time travel episode is classic vampire goodness—shot in black and white and taking place in 19th-century London!
"Bedazzled" – Our main girl Micki is terrorized by a psycho stalker! This episode becomes one big chase scene.
"Double Exposure" – a newscaster uses a special camera to develop images of his own doppelganger so he can commit murders, still have an alibi, and have stories to boost his ratings. But he makes the mistake of targeting Ryan's girlfriend.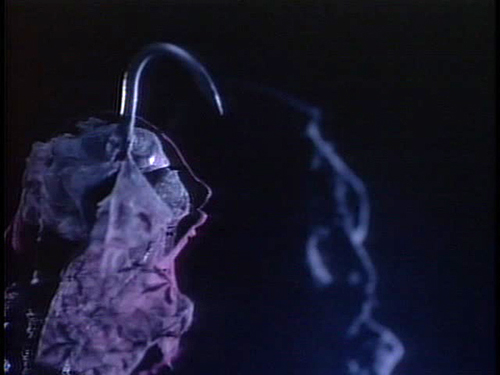 "The Pirate's Promise" – a very The Fog episode, complete with a lighthouse.
"What a Mother Wouldn't Do" – I love an evil mother story. This mom has to kill to keep her baby happy. The Titanic is even thrown into the mix!
SEASON 2
This season puts a real focus on Micki and Ryan cracking at the pressure of the job they've been stuck with, so the cases they work on are noticeably more threatening to them personally.
"Doorway to Hell" – Micki and Ryan come THIS close to being trapped in the underworld forever—and the place is like a fricking haunted house attraction!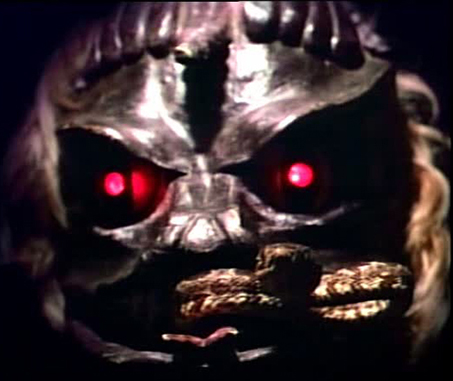 "The Voodoo Mambo" – A rich kid about to lose his inheritance finds a creepy relic, and things get very voodoo slasher as he goes around killing people with the aid of an ancient priestess and a mask that spits snakes from its mouth.
"Tails I Live, Heads You Die" – This is a major devil worship episode, with a cult, rotting corpses, zombies…and the death of one of our major characters???
"Symphony in B# – Ryan's love life really sucks on this show. The concert violinist he has a heart-on for is presumed dead, but this one takes a Phantom of the Opera turn.
"Wax Magic" – Ryan falls for a woman married to the evil owner of a wax museum…who brings Lizzie Borden back to life!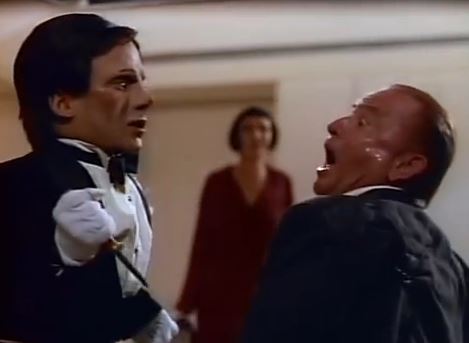 "Read My Lips" – Killer ventriloquist dummy!
"The Sweetest Thing" – A guy uses bees to suck the life out of people for the purpose of mastering immortality.
"The Playhouse" – Evil children, their supernatural playhouse, and the kids they terrorize in it. Awesome.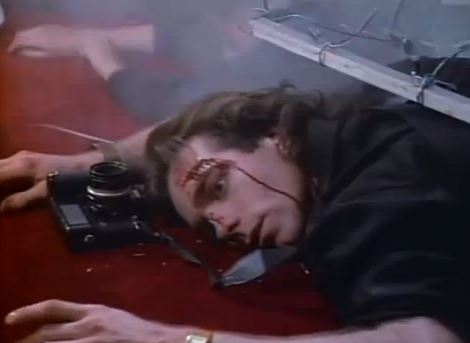 "Face of Evil" – Years before The Craft, this episode has an unattractive schoolgirl using a magic compact to make boys – including horror hottie Zack Ward – fall obsessively in love with her. She also discovers that killing people scores her a much better complexion in her reflection.
"Better Off Dead" – Can't make this up. Some psycho scientist's experiments create prostitutes with a case of the crazies.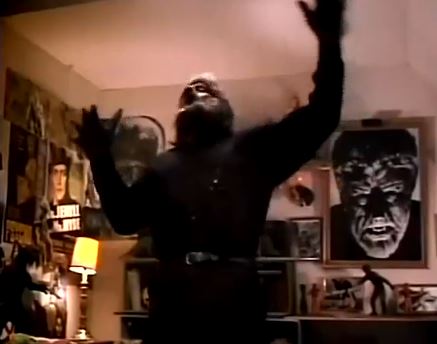 "Scarlet Cinema" – Old skool black and white werewolf fun when a college student obtains a camera that lets him turn into the classic movie monster.
"A Friend to the End" – Another deliciously dark tale involving children, this one has Micki's nephew befriending a little ghost boy that turns out to be a little demon!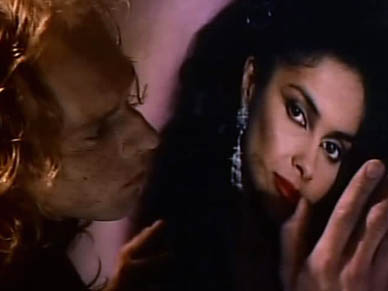 "The Secret Agenda of Mesmer's Bauble" – The Late Vanity is a pop star being stalked by a creepy record store worker with dangerous magical powers. Plenty of video performance clips of Vanity, and there's even a Purple Rain poster on the front door of the record store!
"Wedding Bell Blues" – A wedding-obsessed bride becomes a psycho killer!
"The Shaman's Apprentice" – Modern medicine meets voodoo – and the results are pretty gross for regular television.
"Coven of Darkness" – Season 2 ends with a kicker – Ryan is abducted by a coven of witches, which leads to Micki tapping into powers she didn't even know she had.
SEASON 3
The third season could be considered the one that jumps that shark—which would explain why the series was abruptly canceled before it could even bring closure to its characters or its storyline. We'll never know if the trio was able to get back all the cursed antiques. But what we do know is that the trio is not the same in season 3. Ryan suffers a…um…life-altering change and is written off the show, replaced by Johnny, a well-meaning mess-up with the hots for Micki.
"The Prophecies" – I'll be damned! This season starts out hardcore with religion, possession, and demons! In this two-part episode, one of our main characters even gets possessed! We also say goodbye to Ryan.
"Demon Hunter" – This is a classic 80s creature—hunting a demon in the woods that is basically Bigfoot with horns.
"Crippled Inside" – Classic teen horror. After a vicious attack by a bunch of boys, a young girl now left dependent on a wheelchair finds a supernatural way to get revenge and regain her ability to walk.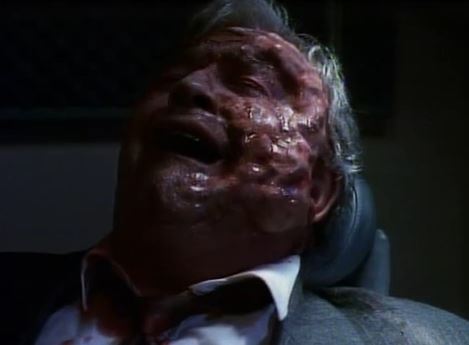 "Stick It in Your Ear" – The ear gore alone makes this one a winner. A psychic uses a special hearing device to read minds.
"Bad Penny" – New cutie cast member Johnny uses a magic coin to bring his dead father back to life. While there are some zombies walking around and plenty of horror atmosphere, it's also a pretty sad episode.
"Hate on Your Dial" – I can barely get through this brutally unsettling episode, but it's an important one that deals boldly with racism. A redneck goes back in time to the 1950s to save his father—a member of the KKK. The episode even turns black and white during those scenes.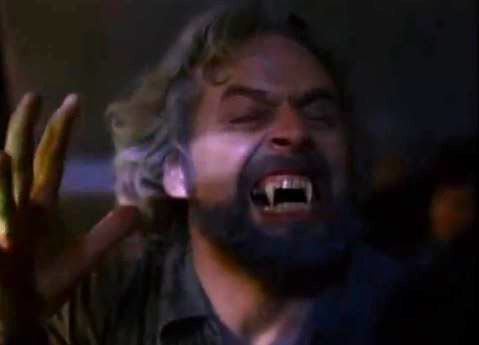 "Night Prey" – Another good vampire episode as a man hunts down the bloodsucker that robbed him of the love of his life 20 years before.
"Mightier Than the Sword" – While the plot of this episode has a writer using a cursed pen to transform into an author famous for writing about serial killers, the best part is that Micki becomes a straight razor killer!
"Midnight Riders" – Like something out of Stephen King's Sometimes They Come Back, an evil biker gang returns from the grave to terrorize a small town.
"My Wife as a Dog" – Sad episode considering a man's dog dies. But he saves its soul—by putting it inside his wife!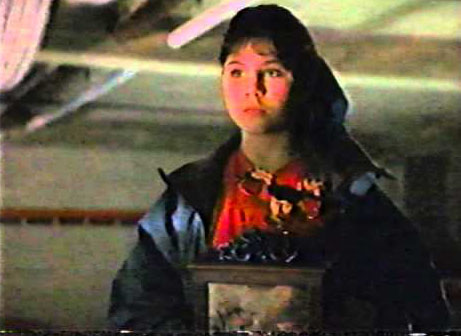 "Jack-In-The-Box" – Talk about a PSA. A little girl uses a creepy cursed Jack-in-the-box doll to kill alcoholics!
While every episode of Friday the 13th: The Series stands alone and delivers a classic horror experience, the show really did delve enough into the developing stories of its three main characters, so it's a shame that we never got any closure. There are rumors on how the creators envisioned the series ending, and I definitely like two of them. One is that the final episode would have the trio hunting down a very specific hockey mask (that would have been amazing), while another would have them discovering a spell that could reverse the curse on all the objects they reclaimed. Sounds like the making of one big 2-part series finale to me.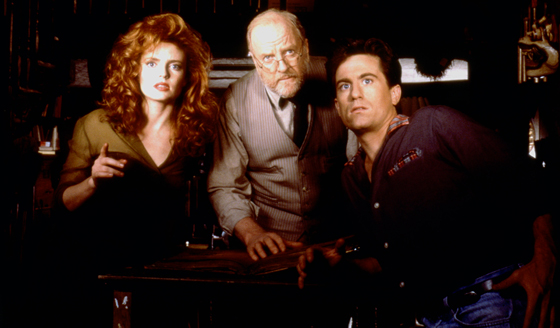 Anyway, me being 80s obsessed ScareBearDan, I simply must leave you with this. It's Robey—who plays Micki on the show—with her karaoke…I mean…"club version" of Murray Head's 1985 hit "One Night in Bangkok," written by the boys of Abba and from the musical Chess.